By Bradley Russell
4/25/2018


Games Radar
Uncovering the details on Avengers 4 - Marvel's most secretive movie yet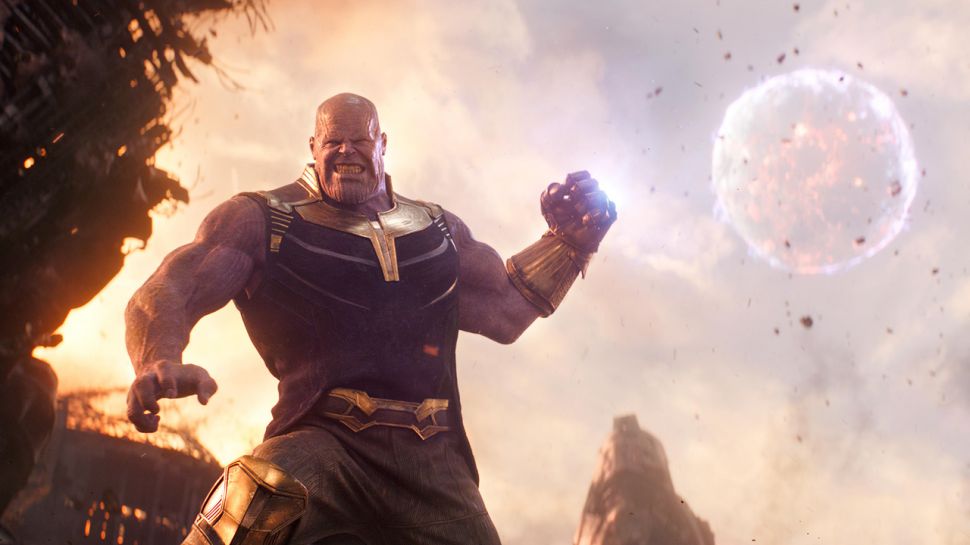 I know, I know. We haven't even laid a glove (or should that be a gauntlet?) on Avengers: Infinity War yet, but there's the small matter of Avengers 4 coming in just over a year. It's not often you can get hyped about a movie with A) No official title and B) Absolutely no idea what could conceivably happen it in, but, hey, Marvel do things its own way – and the billions upon billions of dollars the MCU has made speaks for itself. But what's going to go down in the fourth instalment involving Earth's Mightiest Heroes?
Here's what we do know: Avengers 4 is out on May 3, 2019 and is again directed by the Russo Brothers, Anthony and Joe Russo, in their fourth Marvel movie to date after Captain America: The Winter Soldier, Captain America: Civil War and Avengers: Infinity War. Aaaand… that's about it. We're not even too sure who's going to make up the cast. But we can scratch our chins and hash out some theories to go along with those facts. So here's everything we know about Avengers 4 so far, including the release date, cast, set photos, title, plus potential whispers and wonderings. Avengers assemble!
Fast Facts:
Avengers 4 release date: May 3, 2019
Avengers 4 director: Anthony and Joe Russo
Avengers 4 cast: Robert Downey Jr, Chris Hemsworth, Mark Ruffalo, Chris Evans, Scarlett Johansson, Benedict Cumberbatch, Tom Holland, Don Cheadle, Paul Bettany, Elizabeth Olsen, Anthony Mackie, Tom Hiddleston, Josh Brolin (All TBC)
Avengers 4 writers: Christopher Markus and Stephen McFeely
The Avengers 4 release date is coming next year
The Avengers 4 release date actually is one of the few things about the movie that we've known about for ages, even when it was originally titled Avengers: Infinity War - Part 2 (remember that?). May 2019 was the original placeholder, which has now zeroed in to the more specific release date of May 3, 2019.
Before then, we've got Avengers: Infinity War to overcome – maybe we'll have stopped shedding tears over superheroes within a year? – as well as Ant-Man and the Wasp and Captain Marvel. Both of those movies will bridge the gap between Infinity War and Avengers 4 in terms of schedule, but probably not in terms of storyline.
While Avengers: Infinity War drops in the UK a day earlier than the US, expect Avengers 4 to get a simultaneous worldwide release to avoid any sort of spoiler snafus. It's gonna be a biggun – and Marvel will do everything in its power to stop sneaky leakers and blabbermouths.
The Avengers 4 cast is still to be confirmed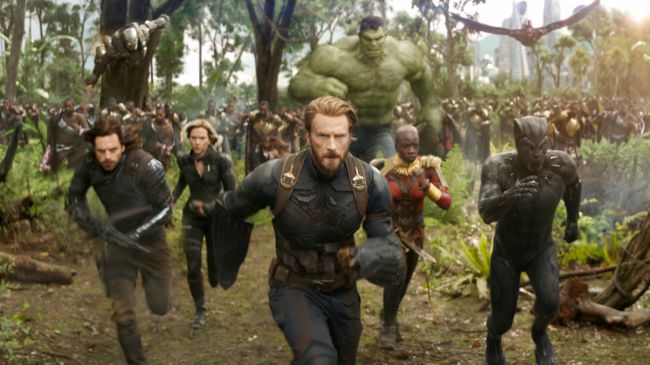 For the full answer, we're going to need to watch Avengers: Infinity War to make a list of who does (and doesn't) kick the bucket *sob*.
You'd expect one (or maybe more) of the original Avengers not to make it out of Avengers: Infinity War. If that's the case, Robert Downey Jr., Chris Evans, and Chris Hemsworth are all likely candidates not to appear in the fourth chapter. Other than that, it really is a crapshoot as to who is in the Avengers 4 cast. Marvel are keeping things under wraps… for now.
With Infinity War and Avengers 4 filming back-to-back, it's been extremely difficult to even guess at who is showing up in Avengers 4, though there are some calculated certainties: Chadwick Boseman as Black Panther, Chris Pratt, Dave Bautista, Bradley Cooper, Vin Diesel, and Zoe Saldana should all return as the Guardians (as Guardians 3 has been greenlit), and Tom Holland (with Spider-Man: Homecoming 2 on the horizon) should all play a role.
However, we do have some confirmation of some MCU heroes making an appearance, as well as the child of one of the Avengers.
Captain Marvel is definitely in Avengers 4. Brie Larson has been seen on-set, had it confirmed she's not in Avengers: Infinity War, and even has her own standalone movie coming out just two months before Avengers 4.
Gwyneth Paltrow has managed to spill the beans on Don Cheadle showing up in Avengers 4. Go, Rhodey!
There's also been a casting reveal for a slightly older Cassie Lang (daughter of Scott Lang AKA Ant-Man) which, while confusing MCU timeline junkies everywhere, may actually feed into one of Avengers 4's big theories – more on that later.
On the villainous side of things, Josh Brolin as Thanos is almost guaranteed to return, lest he meets a swift demise in Infinity War.
And that's about that. The Avengers 4 cast is already bursting at the seams so it'd be wise to take the Avengers: Infinity War cast, cull a few, and add on Captain Marvel and Cassie Lang. From there, it's anyone's guess.
The Avengers 4 set photos hint at a time travel element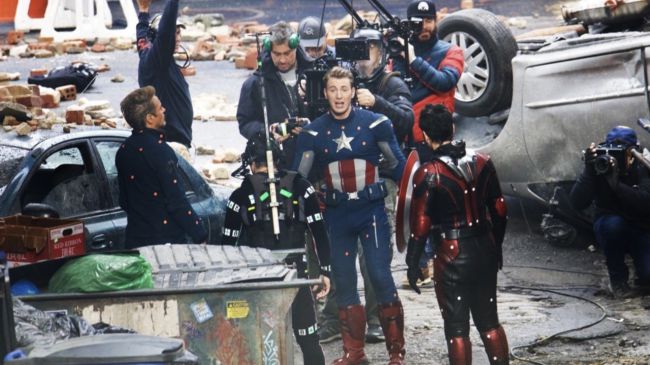 Avengers 4 set photos are a little thin on the ground, mostly because of the nature of back-to-back filming with Infinity War. It's difficult, if impossible, to differentiate between the two movies and what set photos match up with which Avengers flick.
However, a very interesting picture coming out of an Avengers 4 set sees Steve Rogers wearing his old Captain America costume. Flashback, near-death vision, or something more? What with Cap taking up the Nomad persona post-Civil War, it sure is nice to see him wear the stars and stripes again, even if it possibly spells trouble for The First Avenger.
If nothing else, it ties in nicely to a few of the theories below so crack out those conspiracy whiteboards and get scrawling down your thoughts!
There's even a look at something beyond Avengers 4, namely where the group end up being based after all is said and done over the next 12 months. This shot with Robert Downey Jr sees a massive Avengers logo adorning the back wall - is that their new home or merely a temporary Avengers HQ?
The Avengers 4 title is a spoiler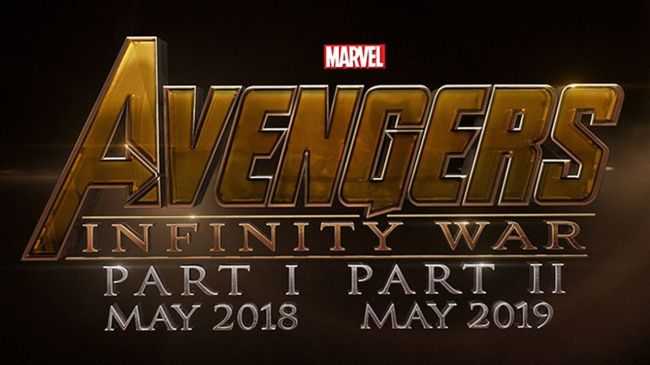 Don't take my word for it. Kevin Feige himself said so back in 2017 – and it's doubtful that things have changed dramatically since then. We even had a crack at guessing the Avengers 4 title ourselves to hilarious effect. The worst part is we're not even going to clap eyes on the Avengers 4 title for quite some time. SDCC 2018 would be my best bet, but Joe Russo has said we'll get the title when we "digest [Infinity War]."
Is an Avengers 4 trailer coming this year?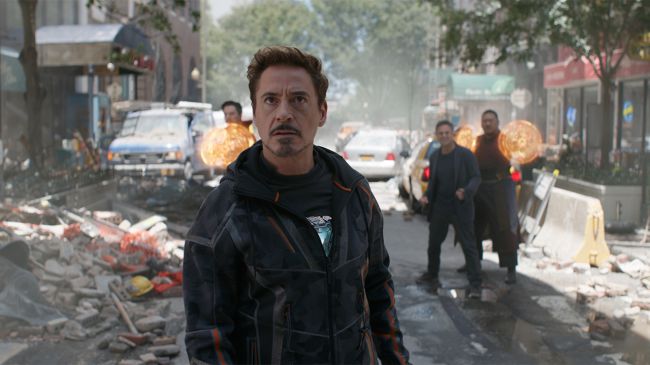 Don't be surprised if we get an Avengers 4 trailer this year. While SDCC 2018 may come a little too soon to give us a teaser-filled glimpse, later in the year would be the best place to plunk down an Avengers 4 trailer.
Avengers: Infinity War dropped its first trailer in November 2017, and a similar timeframe for Avengers 4 is looking likely judging by their release dates being almost exactly a year apart.
However, with the close proximity of the two Avengers movies, Marvel could decide to go on a year-long ride on the hype train with teasers dotted throughout the 12-month span between movies. A drip-feed style of Avengers 4 trailers would do just about enough to keep frenzied fans, eager for the next scrap of information, at bay, while also keeping the rest of the world on the edge of their seats waiting for the next slice of the Avengers pie.
Avengers 4 story: your guess is as good as mine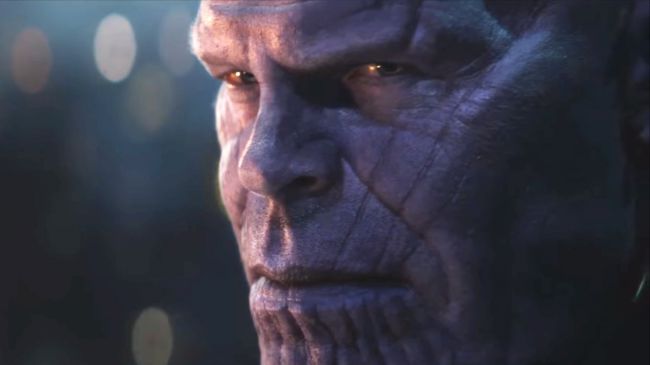 Our biggest clue for the Avengers 4 plot lies in its original title. Slated to be Avengers: Infinity War - Part 2, that title was cut and has been given an as-yet-unrevealed title. While it's still (officially) up in the air, Avengers 4 is definitely going to deal with the fallout of Infinity War. Maybe not directly, but with it following on so soon after the third Avengers movie, it'd be a strange move not to tie those two together either thematically or through certain characters. I'm looking at you, Thanos.
Deaths are coming. Okay, the Avengers 4 directors didn't quite say that but, in their words, they said that "it's an end for some of these characters," which sounds very ominous indeed.
While I've just stopped short of running a death pool on who bites the dust (just kidding, I'm offering three-to-one on Iron Man dying), I've come to terms with the fact that some of my favourite movie characters over the past decade won't make it past Avengers 4. You should too. Pro tip: buy tissues in bulk before Avengers 4.
Chris Evans has said his contract is up after Avengers 4, and some of the old guard (including Robert Downey Jr.) may not be sticking around much longer either. If some of the Avengers have to shuffle off their mortal coil, the fourth Avengers movie is a good a place as any to do it. After all, Kevin Feige says it's going to be a "finale" for a reason and you know what that means – deaths! (Sorry to sound so cheery).
For now, it appears we'll have to see how Infinity War plays out before making any assumptions at what path Avengers 4 is going to take. Seriously. Everything is under wraps.
You know the Avengers 4 directors well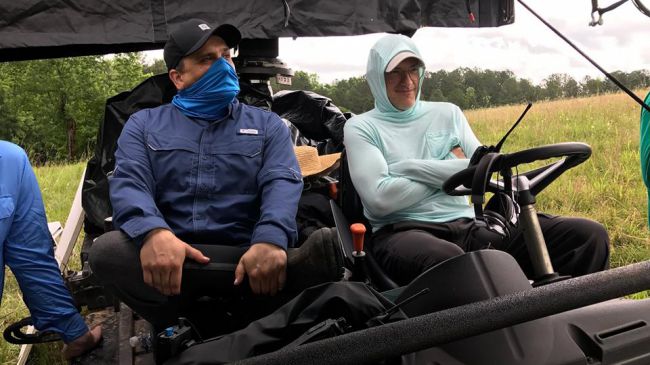 The Avengers: Infinity War directors have come a long way from their roots helming some of the most beloved cult comedies of the 21st Century. While cutting their teeth on Arrested Development, Community, and, weirdly, You, Me and Dupree honed the skills of Anthony and Joe Russo, it was their MCU debut on Captain America: The Winter Soldier that truly marked their arrival on the grand stage.
From there, the Russos were given the key to the Marvel franchise. An exceptional crossover Captain America: Civil War soon followed and, in 2015, they were announced as directors of Avengers: Infinity War - Part 1 and Part 2. Having eventually split the two parts into Infinity War and Avengers 4, the two ended up filming the two movies back-to-back anyway, though Infinity War was apparently the hardest to film.
As of writing, the two are experts at keeping some of the MCU's biggest secrets under wraps – even if they can't resist trolling fans on Twitter.
The best Avengers 4 theories include Secret Invasions and Thanos winning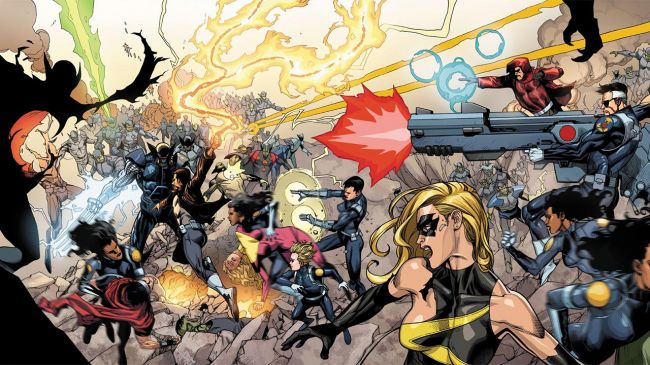 Again, leave it to the internet to get some solid guesswork from the crumbs we've been given so far. Most theories tend to revolve around the idea that Thanos will get a fully-powered up Infinity Gauntlet heading into Avengers 4. That reference to the snap of his fingers in one of the more recent Infinity War trailers certainly hints at Thanos being triumphant in much the same way he was in 1991 comic run The Infinity Gauntlet.
It's also not implausible that time travel and alternate dimensions play a huge role in Avengers 4. The Time Stone has already been a factor in Doctor Strange, and we know the Sorcerer Supreme appears to have dominion over time. Rewinding time to stop a Thanos victory could be the only way out of the sticky situation Avengers find themselves in.
That sort of theory is backed up by an unexpected casting leak. The announcement of a teenager Cassie Lang for Avengers 4 may not set pulses racing, but it's clear that Marvel are looking at casting a much older Cassie compared to the one we saw in Ant-Man. Does she pop up in a future version of Earth? Only time (ahem) will tell…
Then there's the addition of Captain Marvel. We now know she's not in Infinity War, which would indicate she's going to play a huge role in Avengers 4, fresh off her standalone movie. Except her movie is set in the '90s and features the return of Guardians of the Galaxy villain (and Kree fanatic) Ronan the Accuser. Those who know their comics know where this is headed: a Kree-Skrull war.
The two alien races went at it hammer and tongs across the stars, but when the dust settled it was revealed that Skrulls had also infiltrated Earth, included posing as some of Earth's Mightiest Heroes. Is Avengers 4 actually Avengers: Secret Invasion? That would make the most sense as to why we haven't got a title yet…