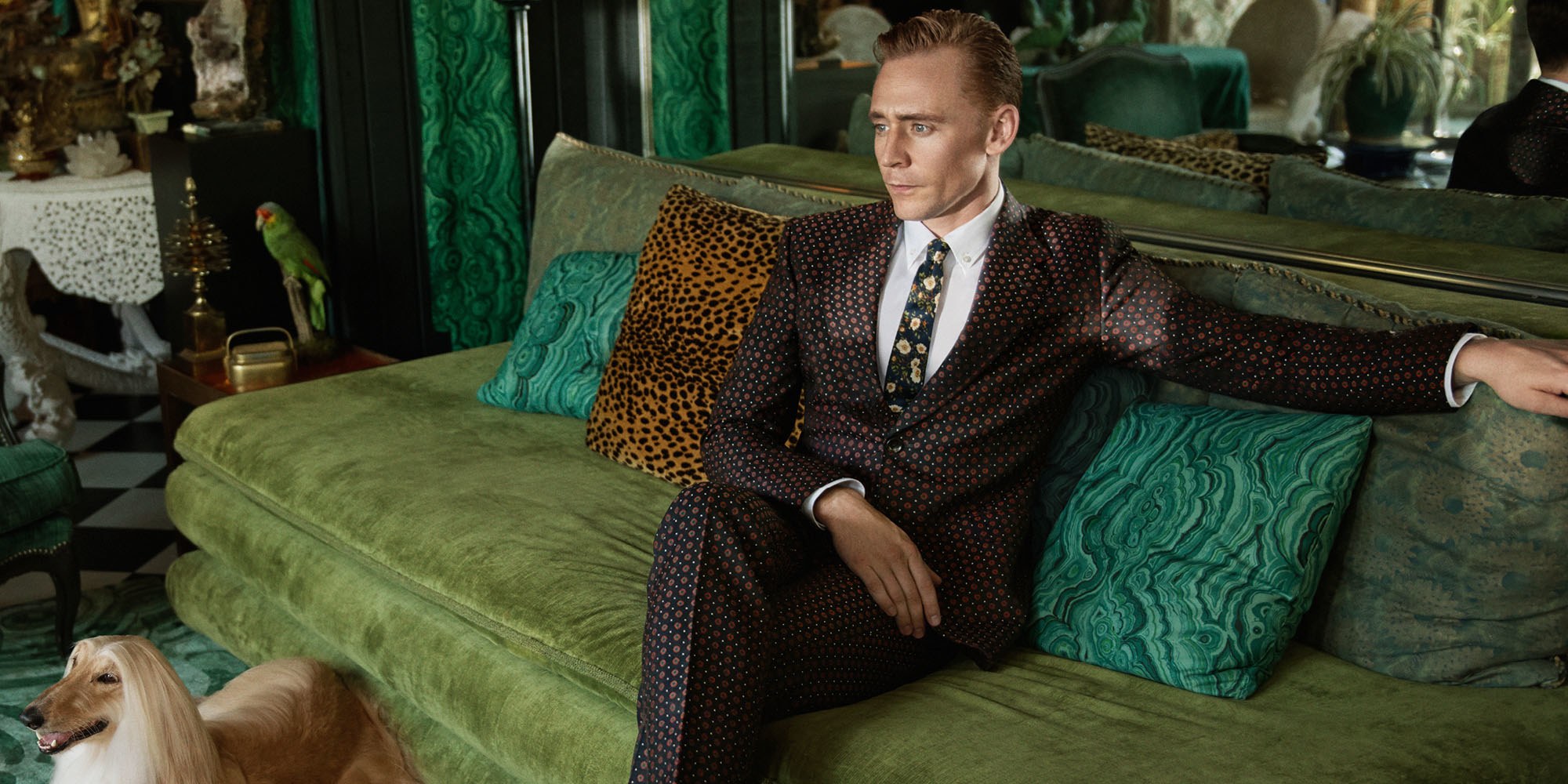 BY THE EDITORS OF GQ
December 21, 2017
Not so long ago, Tom Hiddleston was a relative unknown on American shores and now he's one of the most in-demand actors and, happily for us, one of the best-dressed guys on the planet. In fact, he's your Most Stylish Man of 2017. His secret weapon is damn good tailoring that ensures the Brit cuts a mean silhouette the moment he steps on a red carpet. He's the king of the roped-shoulder suit, so much so that Gucci called him up to be the face of their tailoring lineup (see above). If that's not a vote of sartorial confidence, we don't know what his. His approach to getting dressed—and looked damn well put together every place he goes—is proof that putting in a little effort (and having a great tailor) goes a long way when it comes to getting dressed.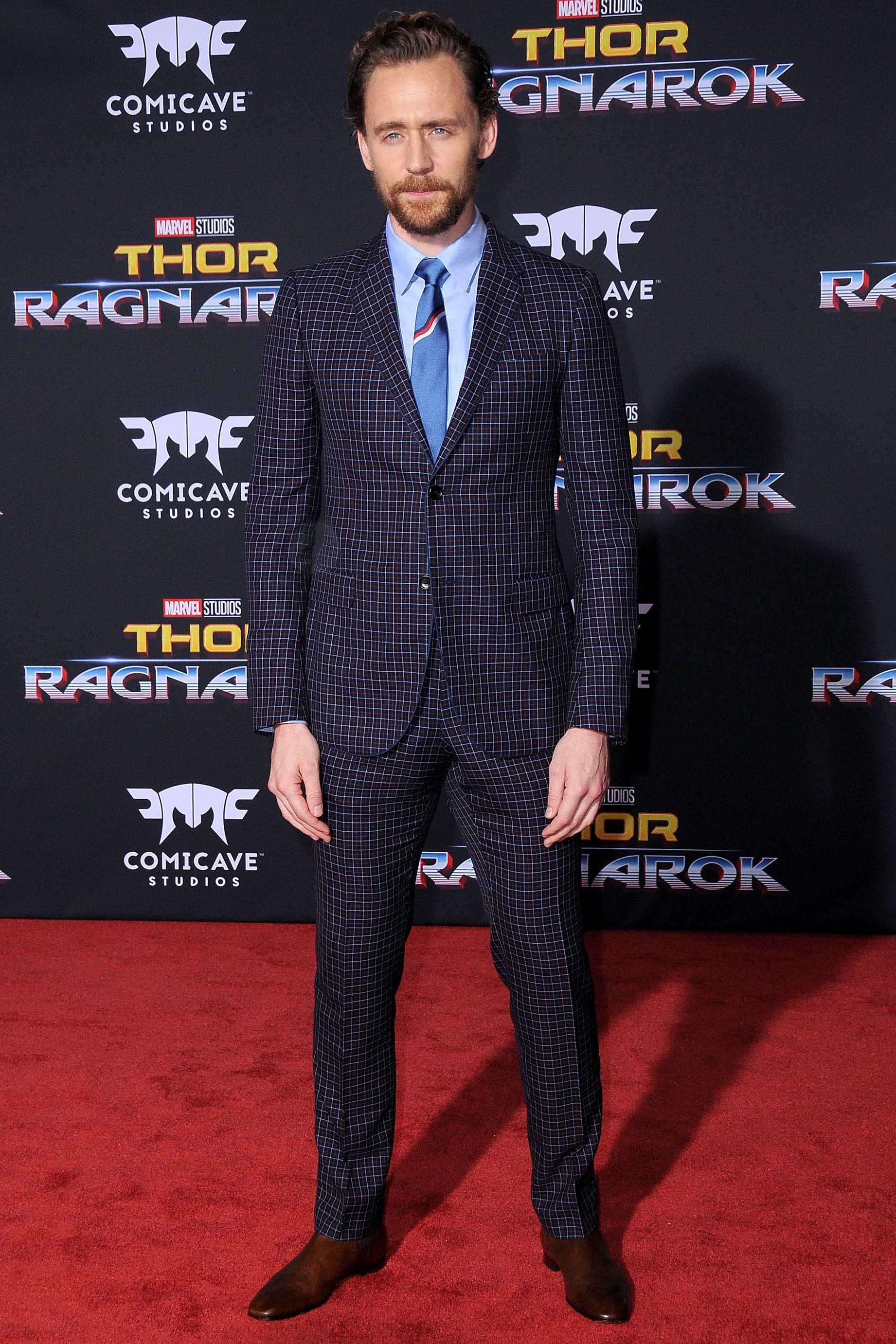 Check, Mate
At the Thor: Ragnarok premiere, Hiddleston slips into an check Gucci number that's over-the-top in all the right ways.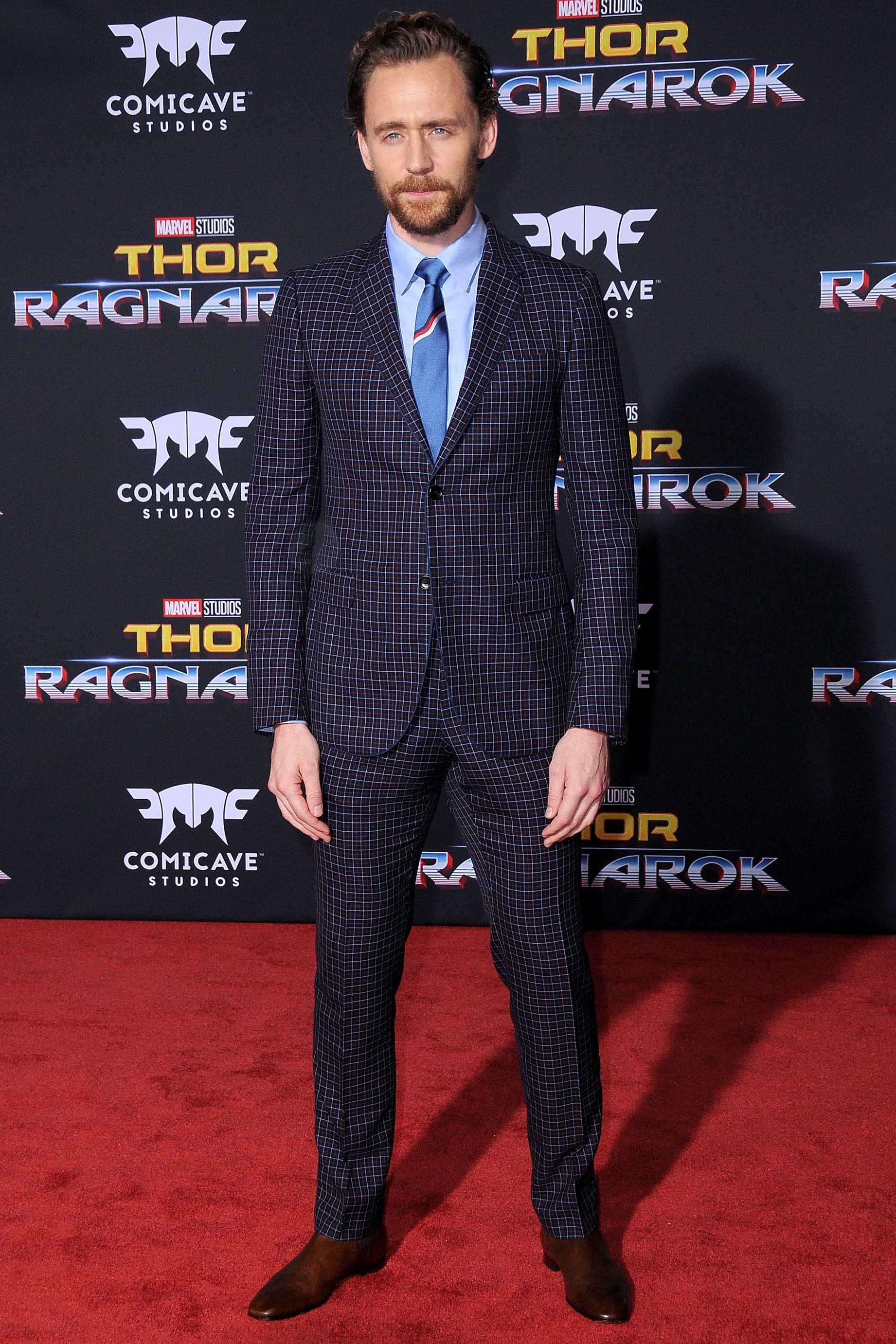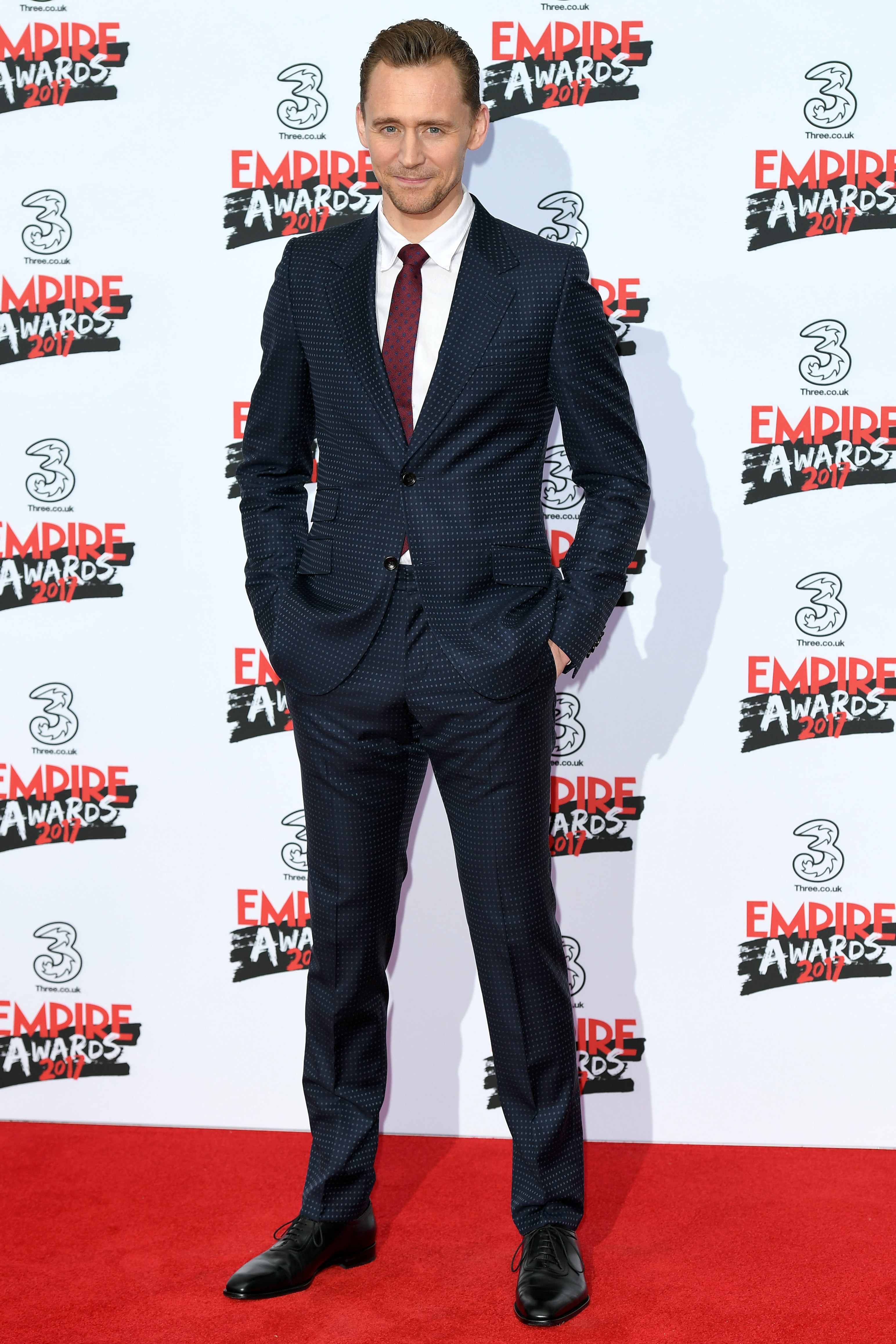 Dot, Dot, Dot
Pin dot jacket + polka dot tie + pin dot trousers = the best kind of sartorial swerve.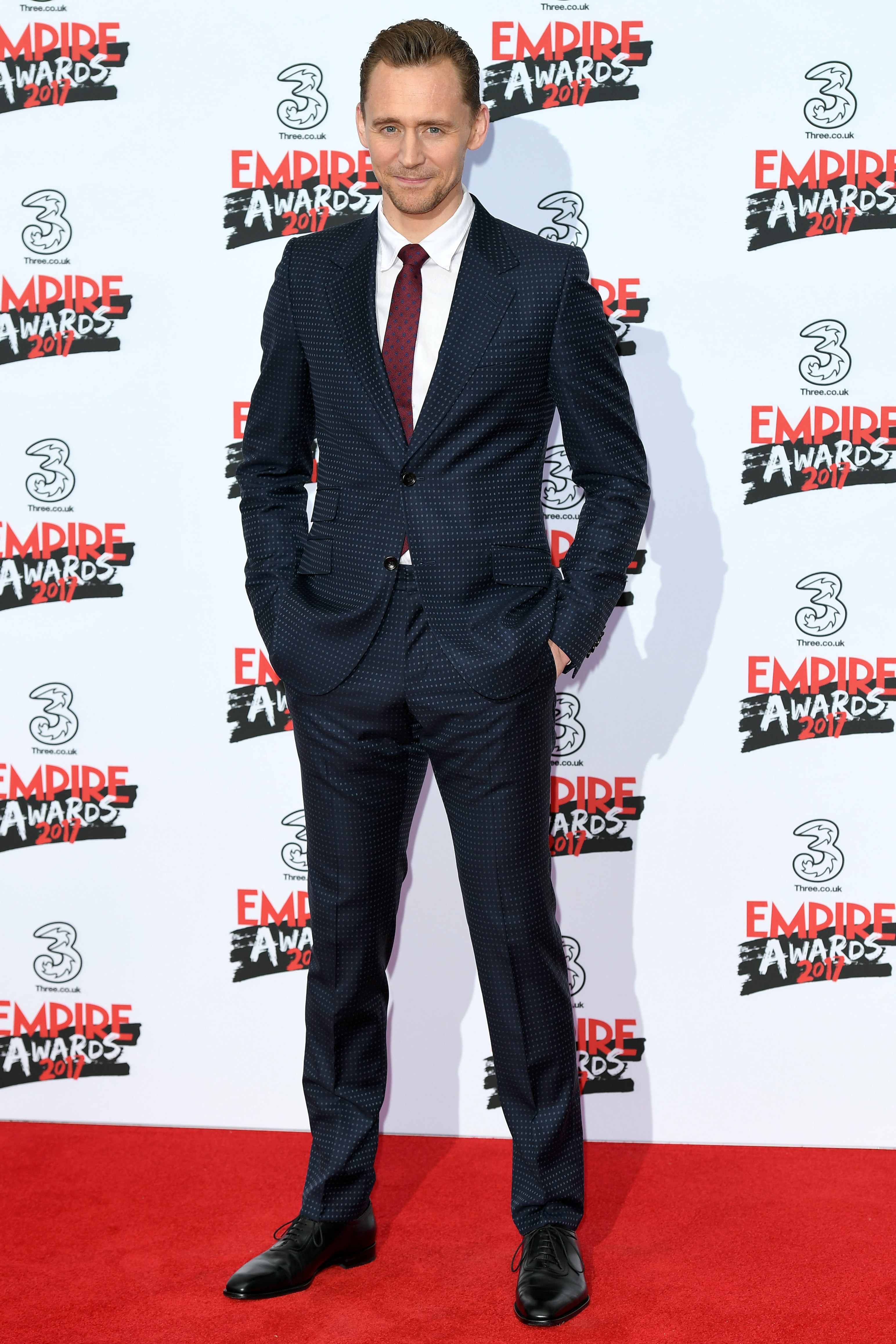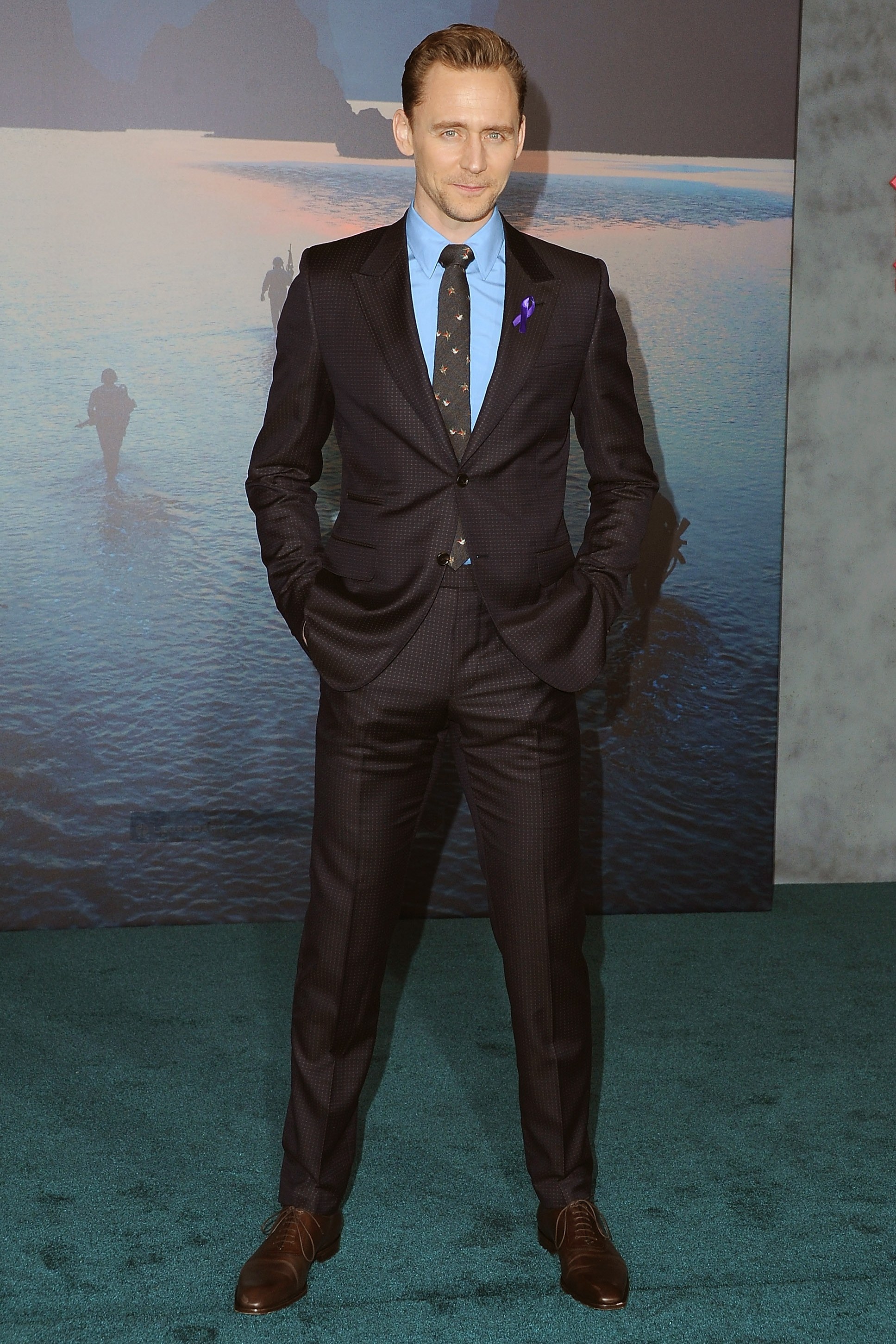 Double Down
Hiddleston slipped into a similar all-over dot pattern suit for the Kong: Skull Island premiere, only this time he paired it with the best blue dress shirt and a critter-patterned tie.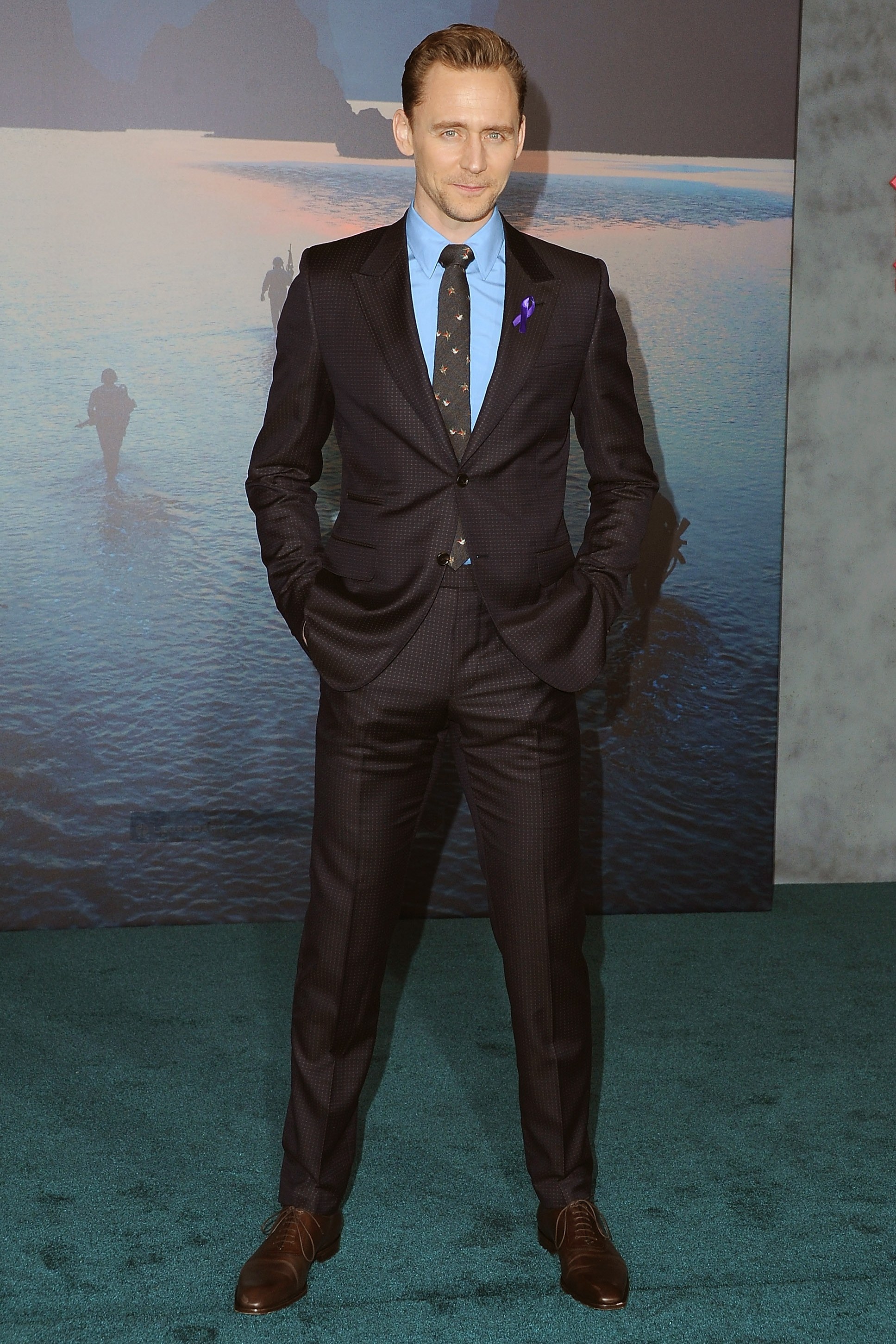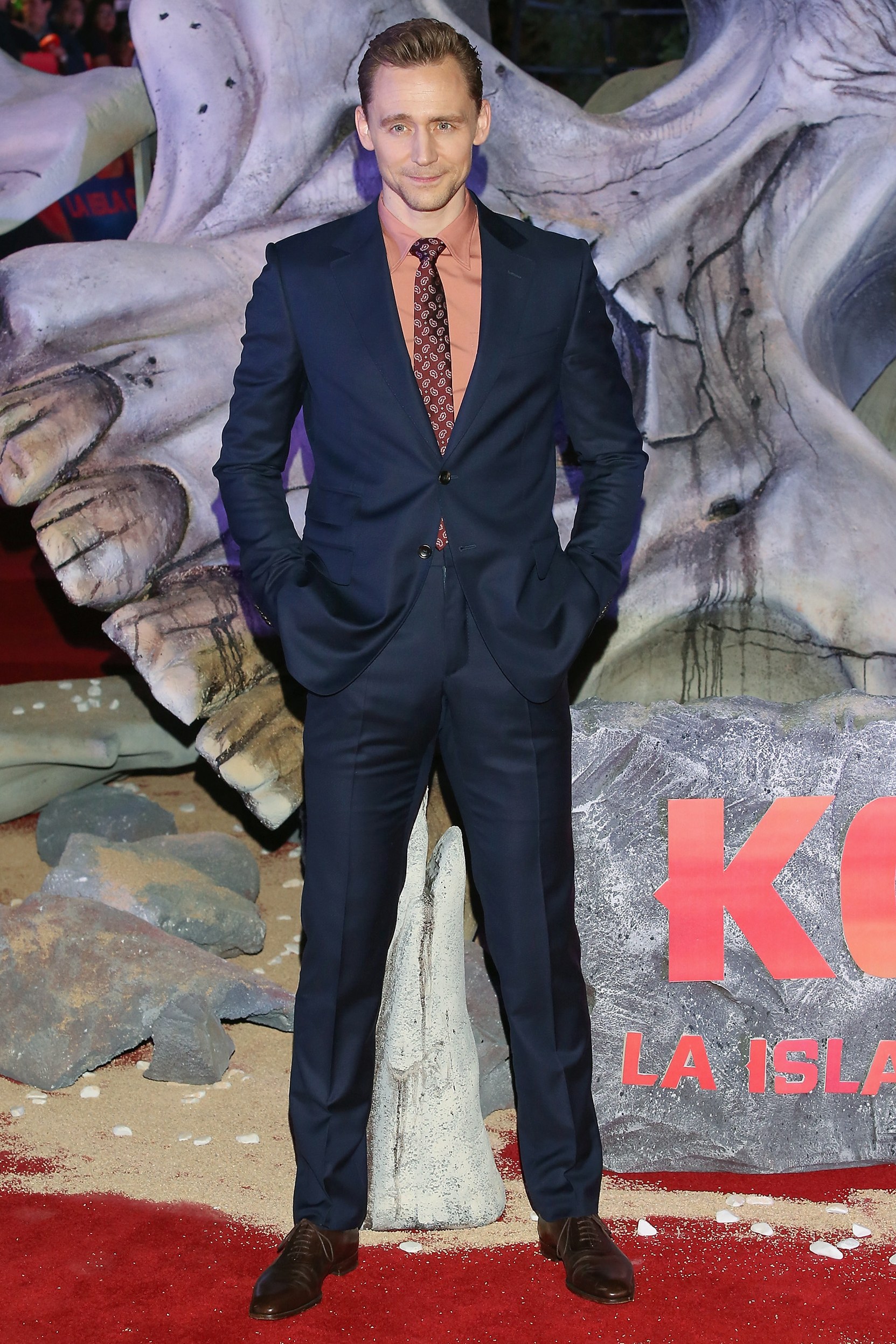 This Is Not Millennial Pink
But it is the right pink color that upgrades every suit you own.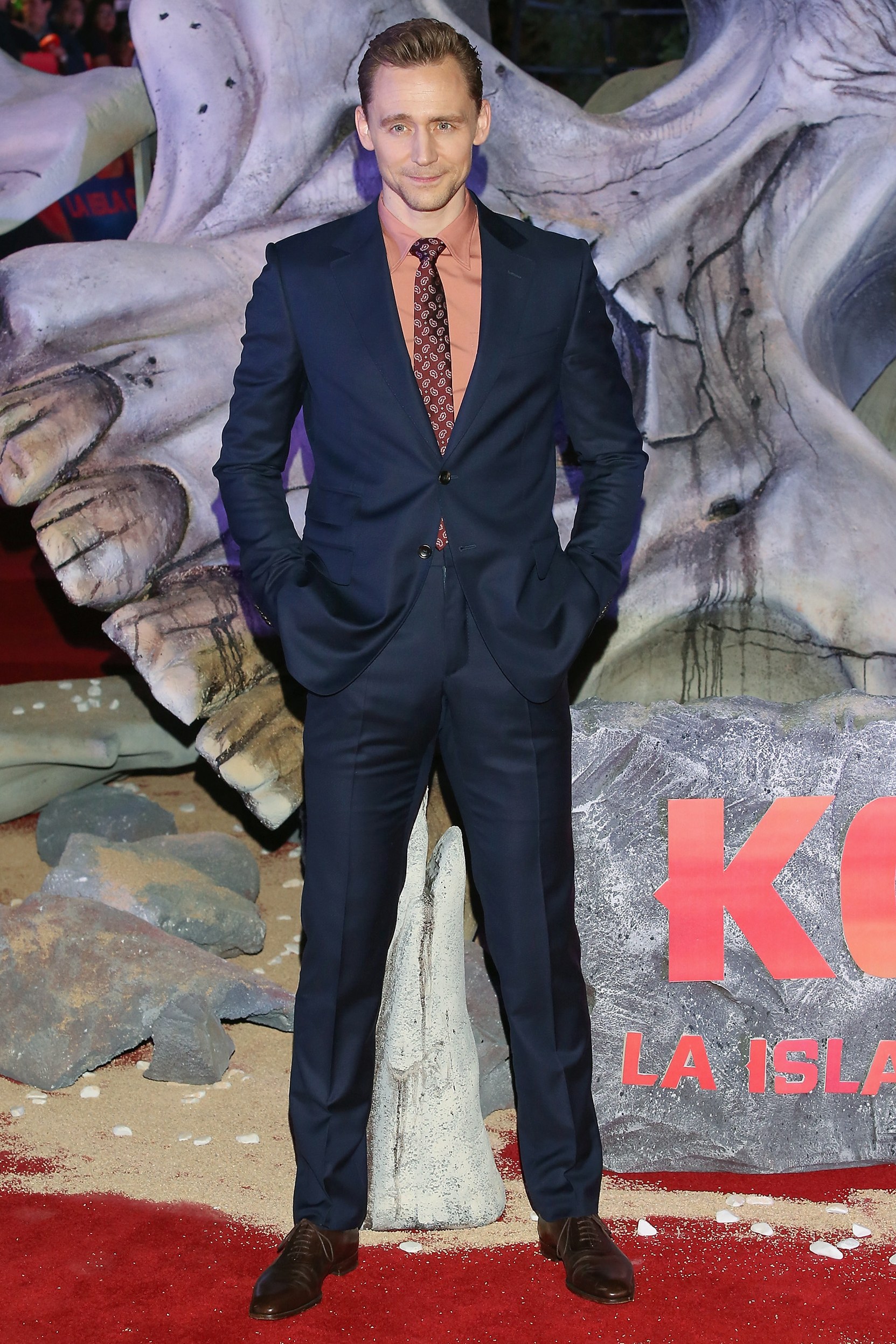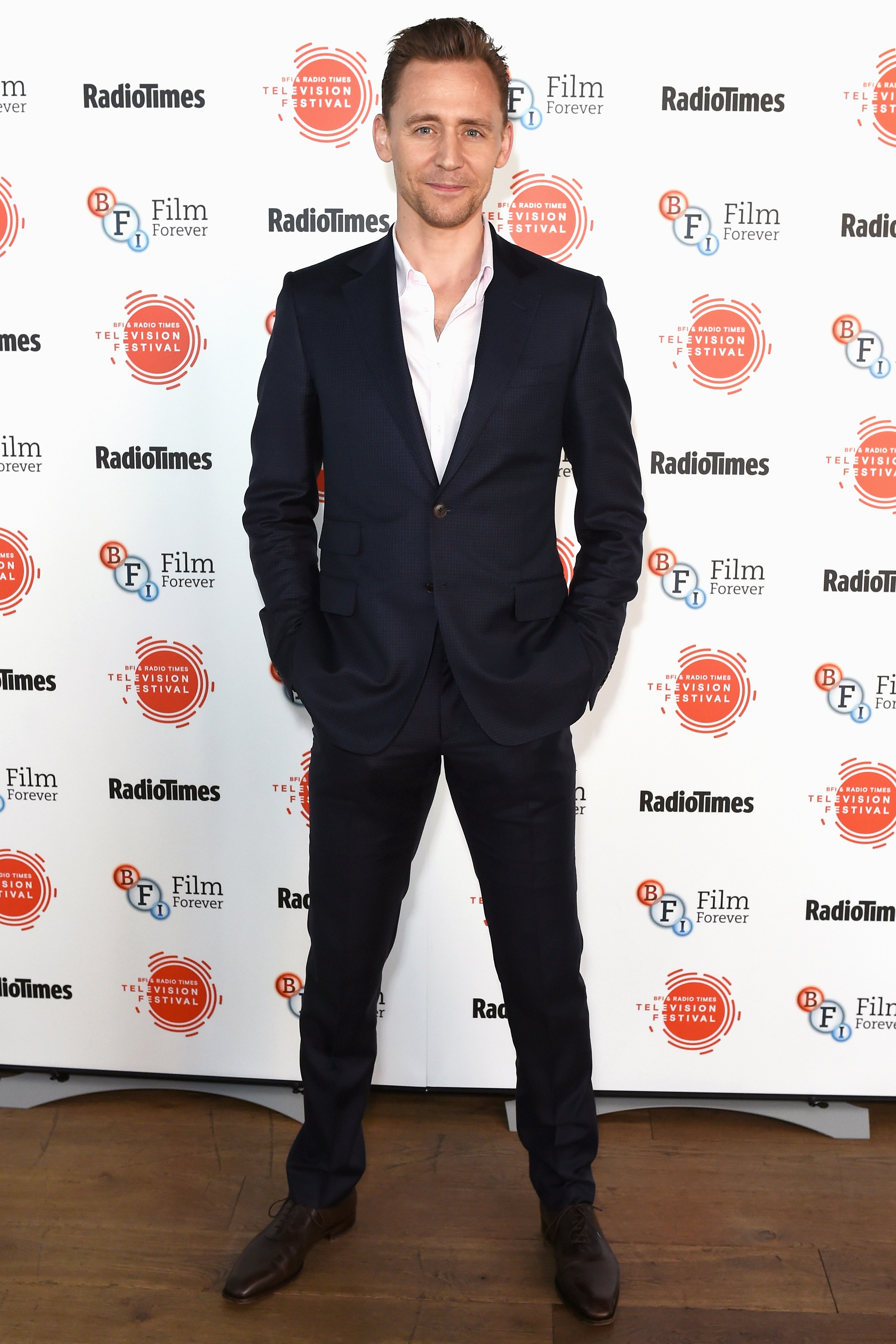 No Tie, No Problem
When your suit fits as well as Hiddleston's—as well as ALL of his suits do—your underpinning game can go from uber professional to off-duty and you'll still be the best-dressed guy in any room.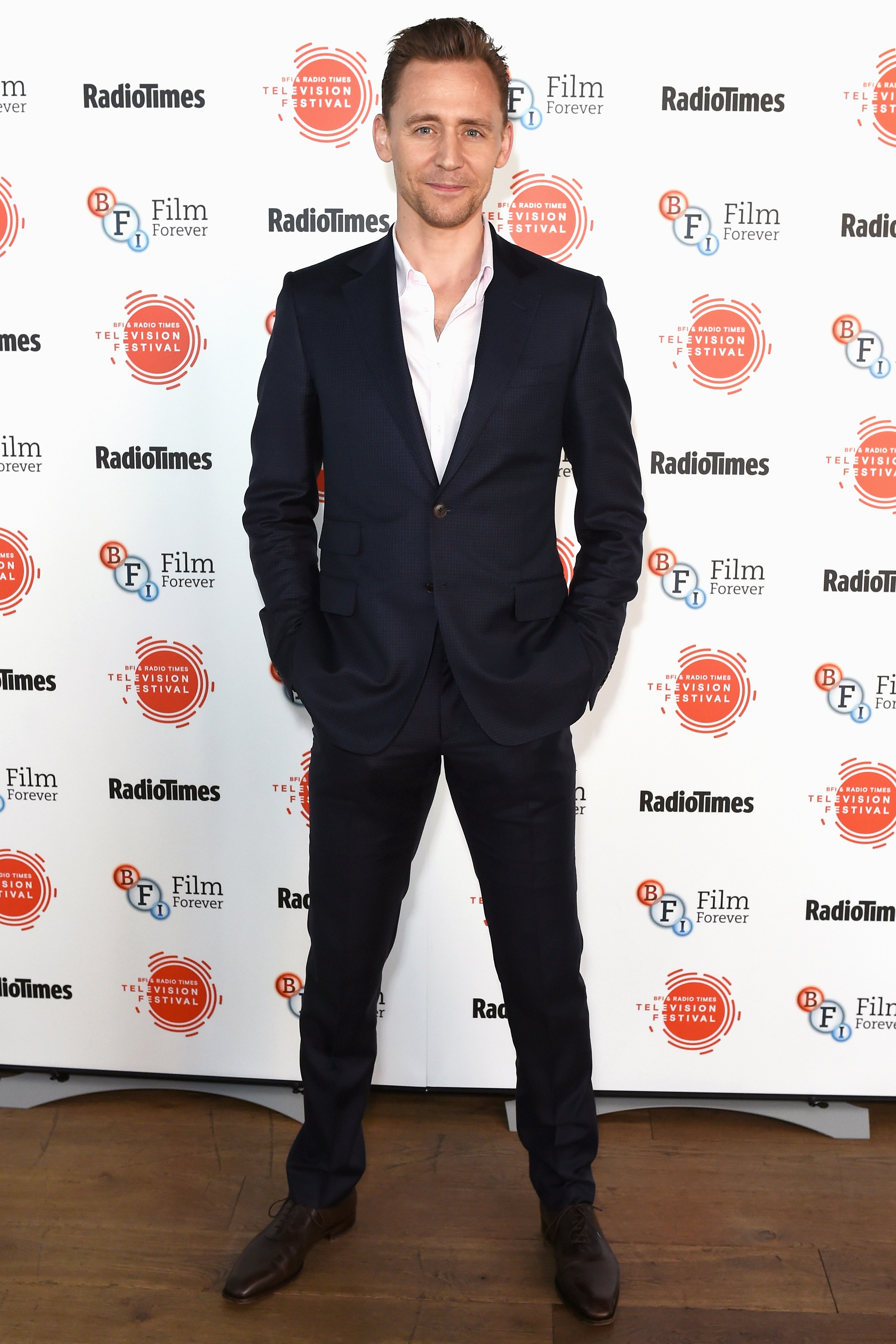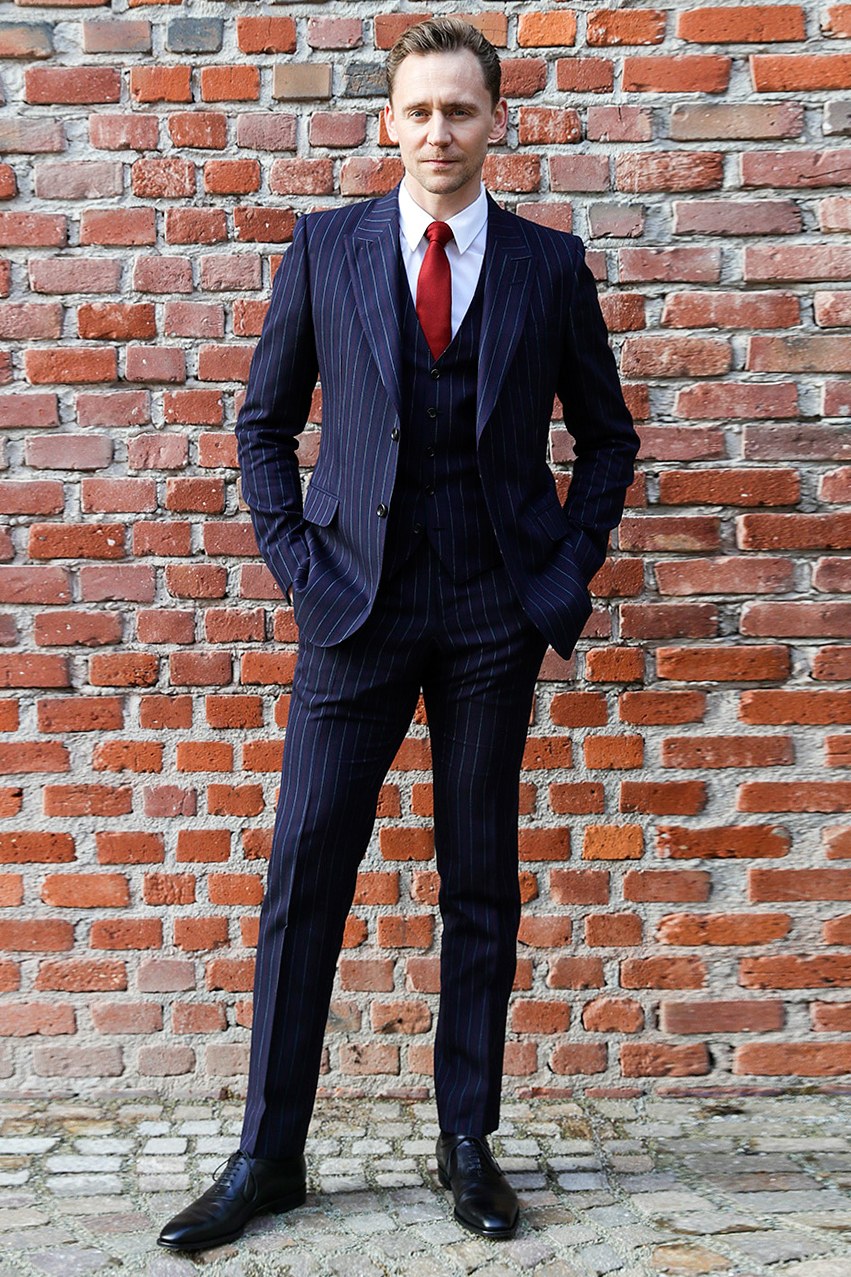 The Three-Piece, Perfected
It takes a man who knows what he's doing to wear a three-piece suit. It takes a master of the sartorial arts to know how to wear a pinstripe version of that suit.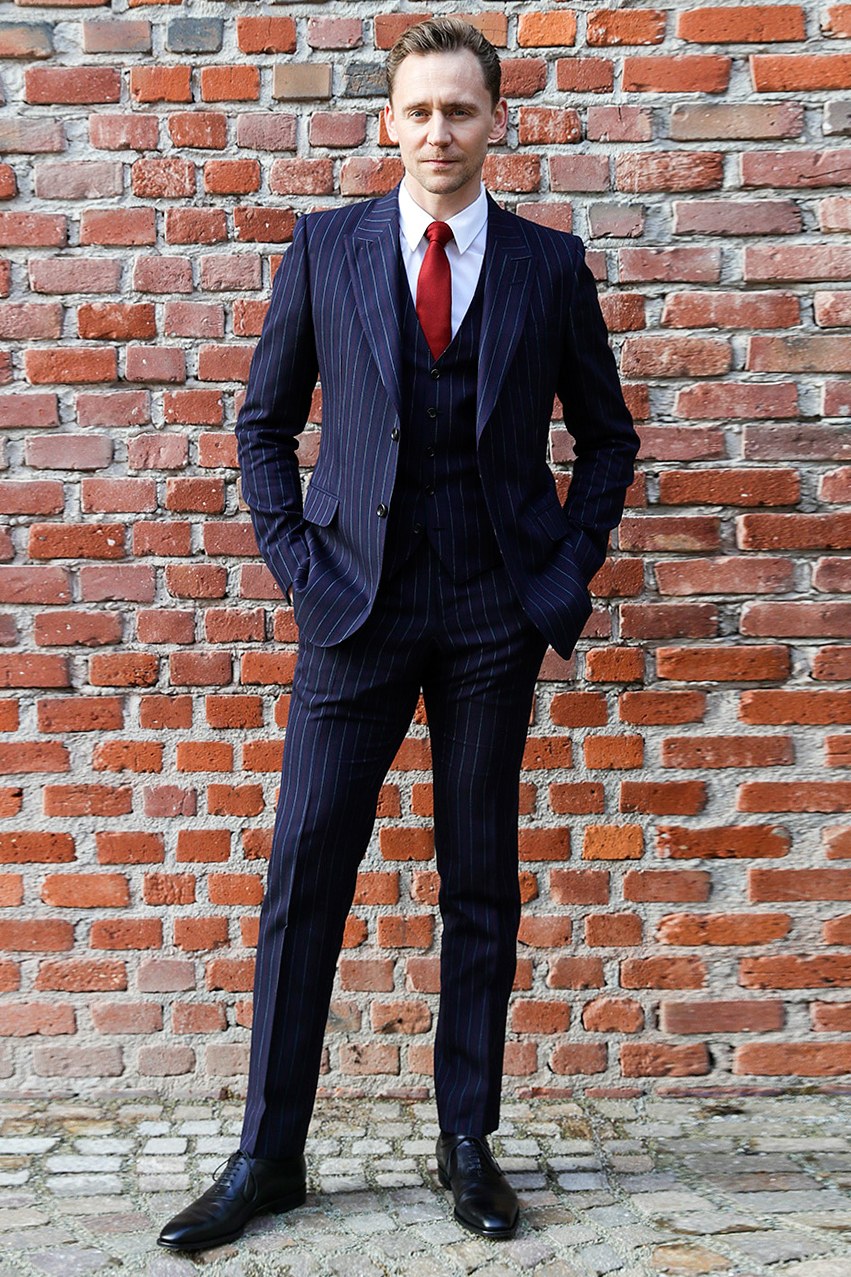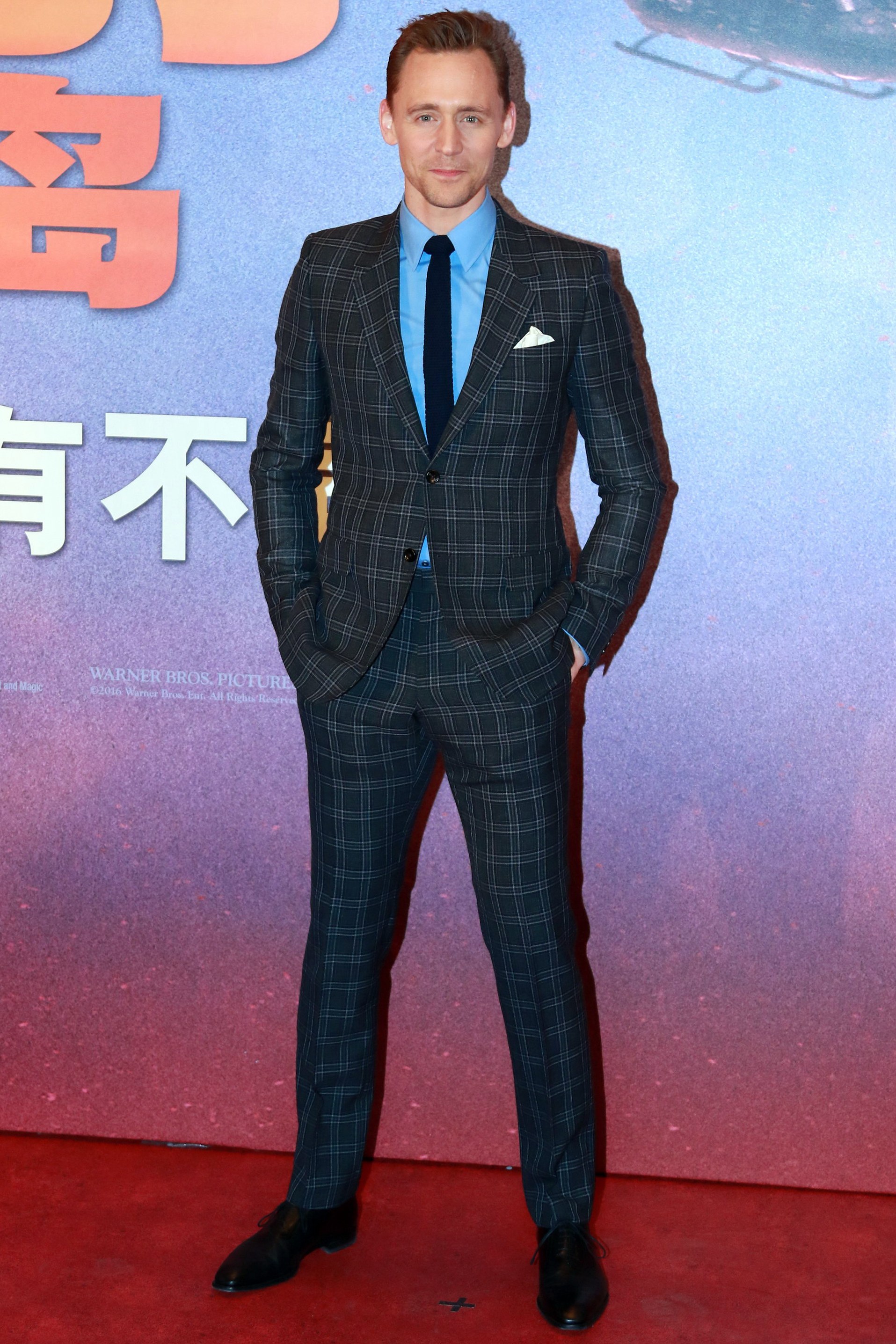 Balancing Act
Hiddleston's beefed-up windowpane pattern suit packs a big graphic punch so the actor wisely softens things up with a rich blue dress shirt.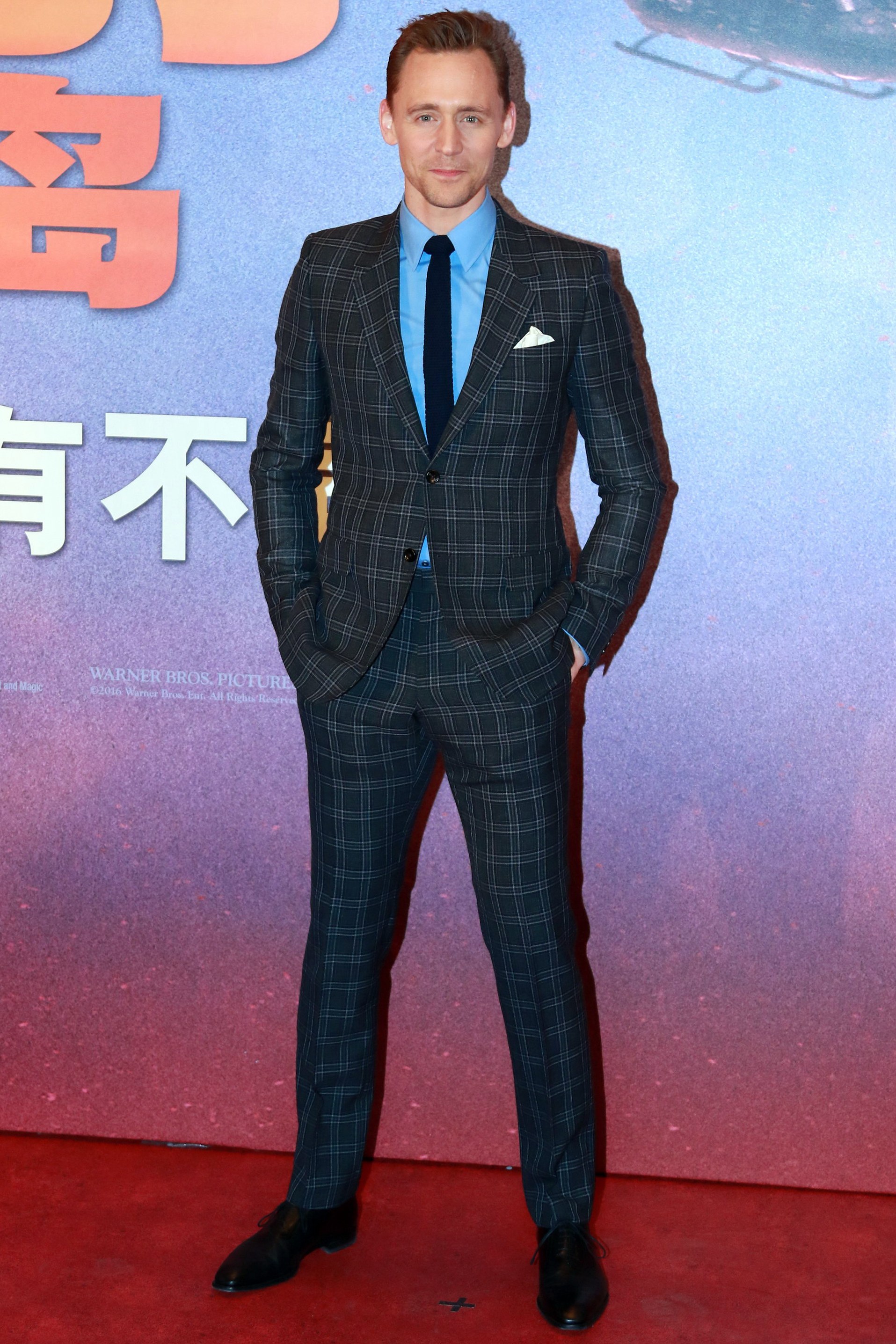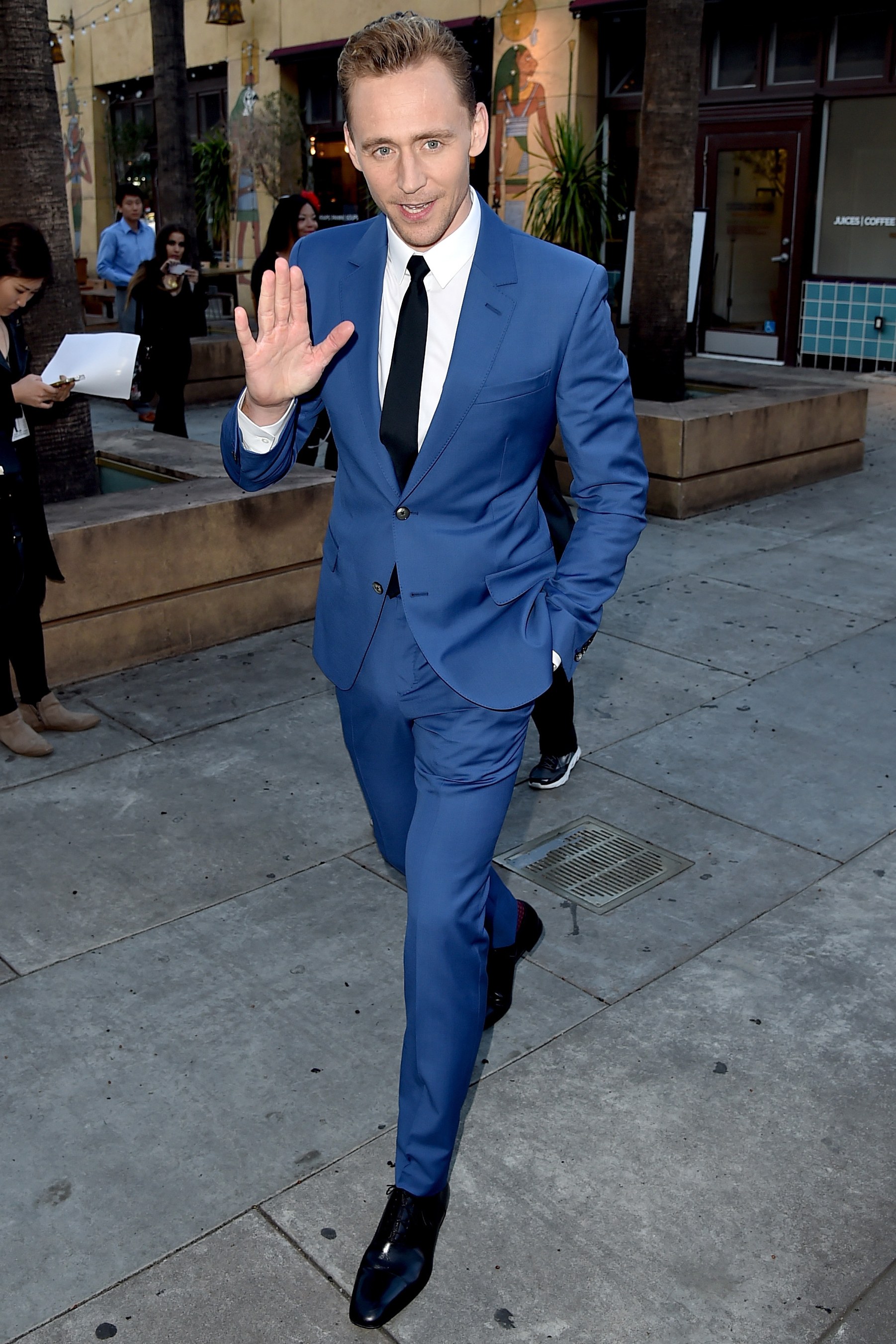 Anything But Basic
That's what we'd call Hiddleston's style M.O. The actor's come in a spectrum of uncommon colors, from silver-y grays to bold blues, that just work.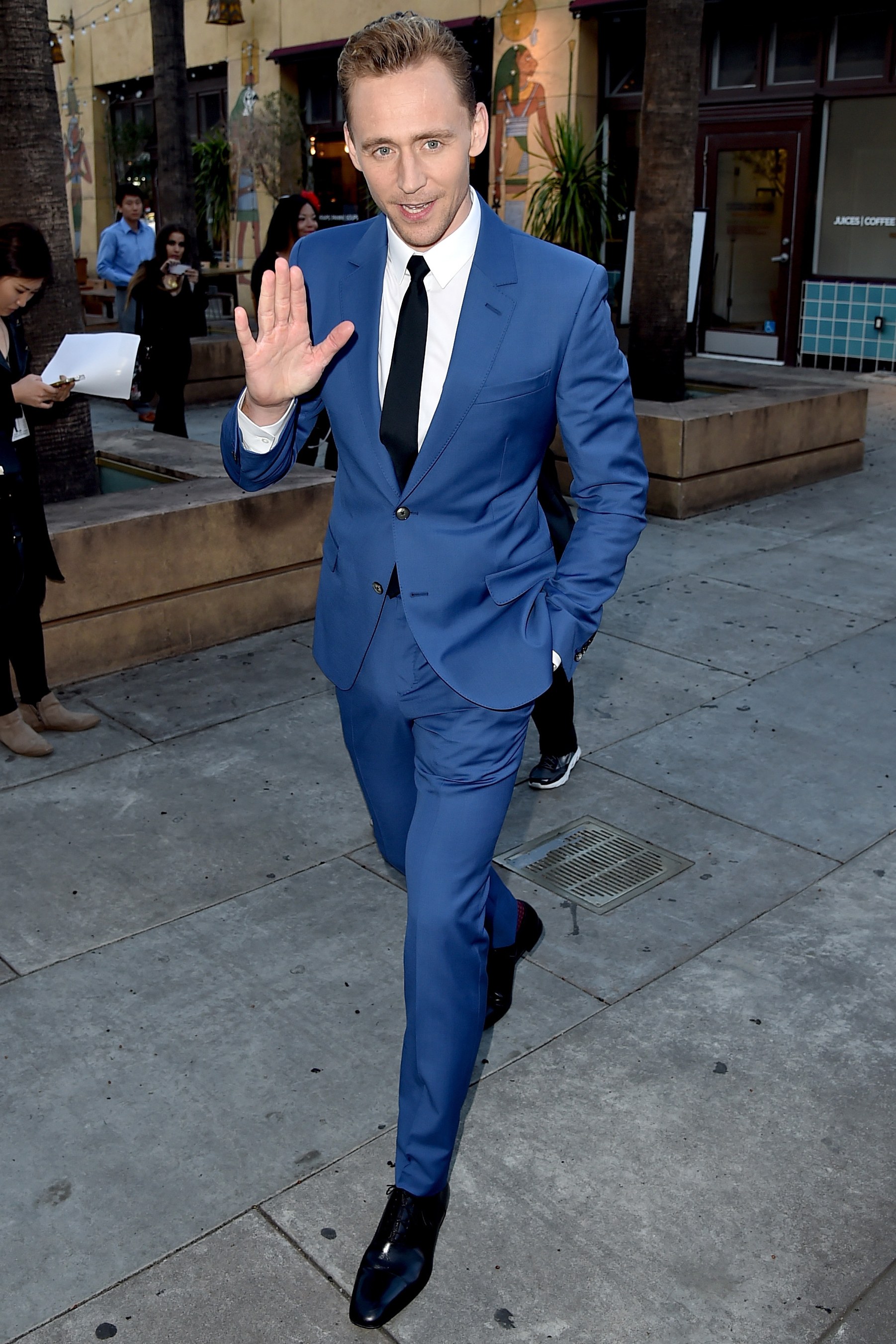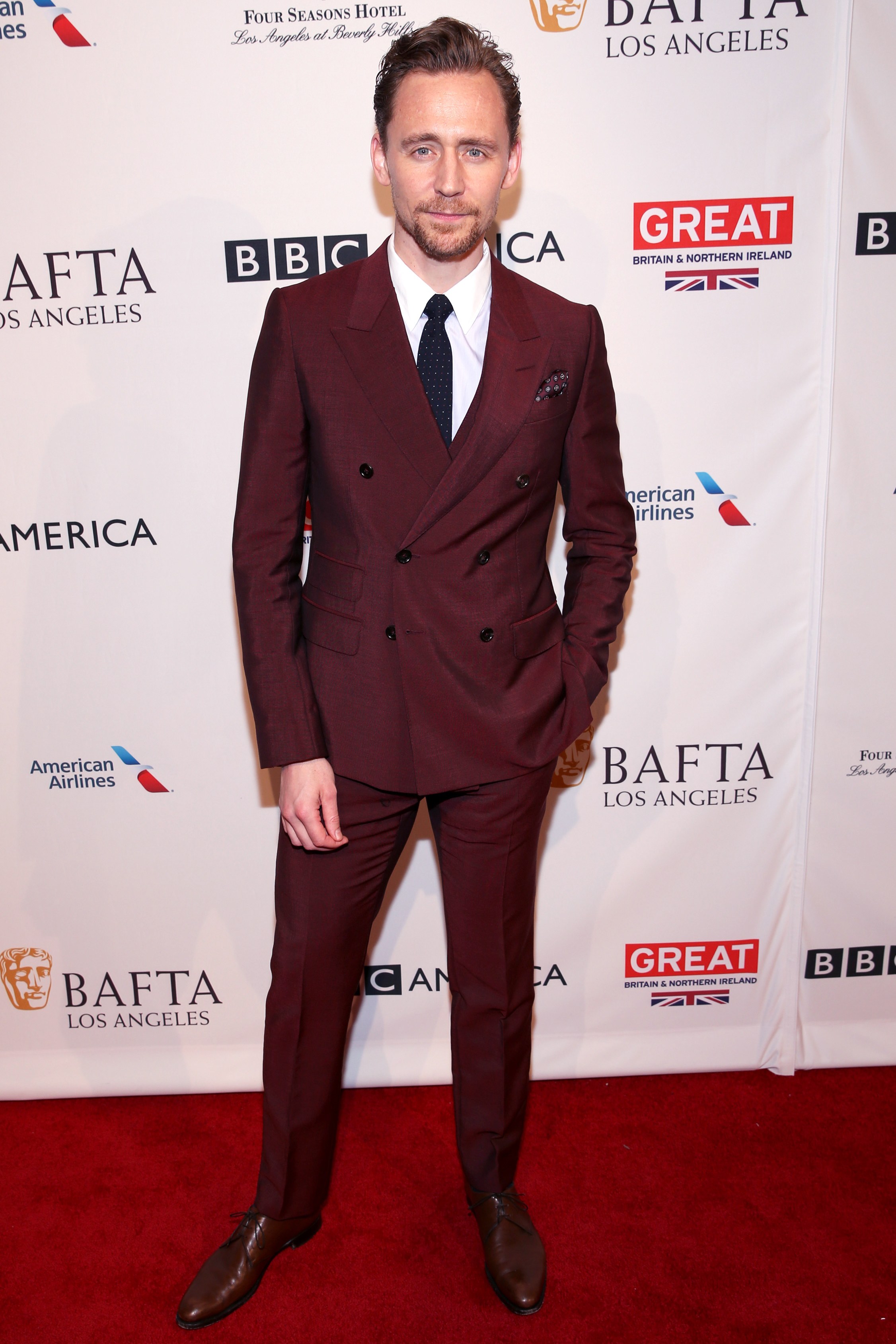 See What We Mean?
On a less sartorially-inclined gent, a deep red DB suit might come on too strong. On Hiddleston, the same tailoring move just comes across as effortless.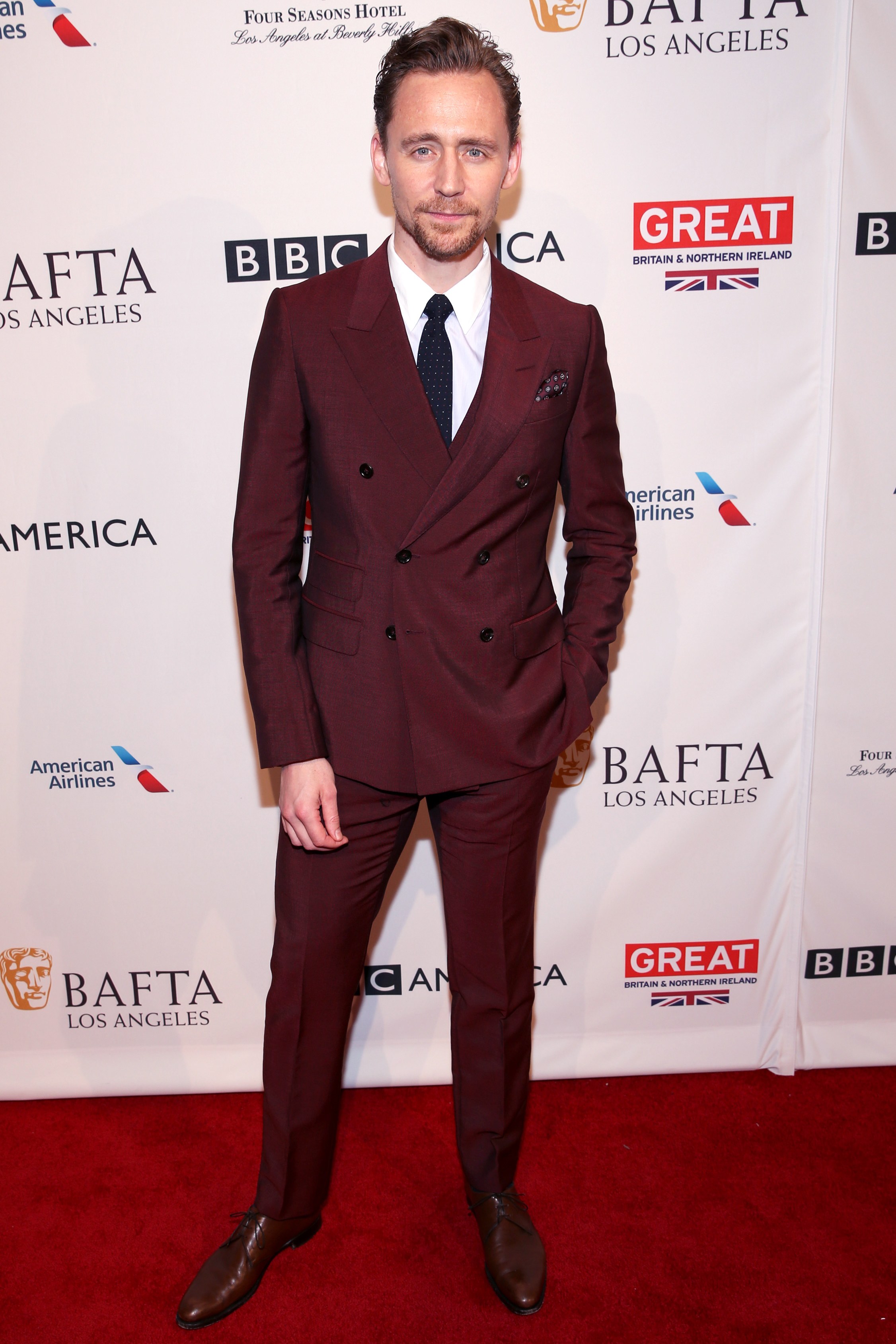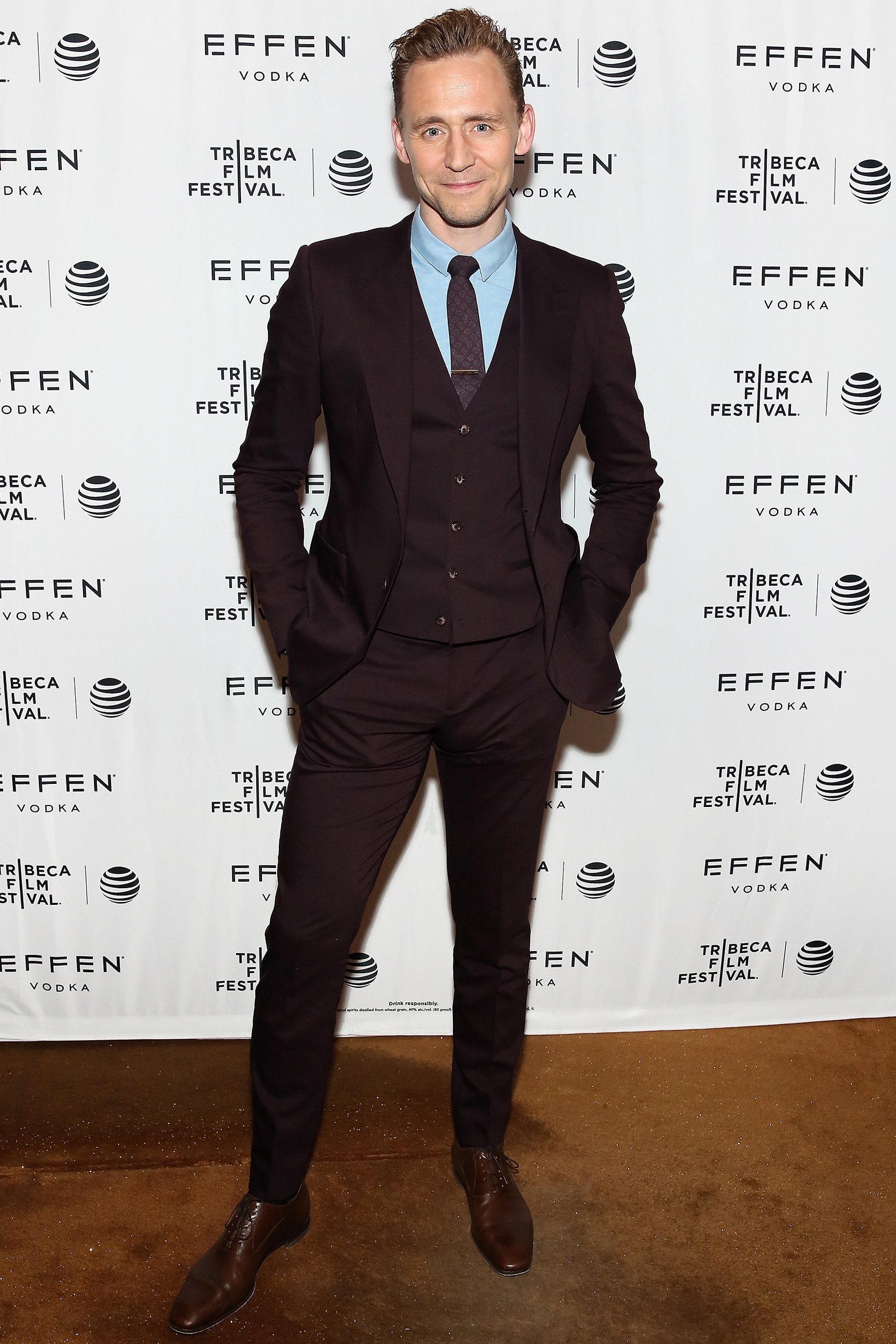 A Plum Assigment
Hiddleston's the type of fearless suited man who an pull off swervy hues like this—and still look like he could run a Fortune 500 operation.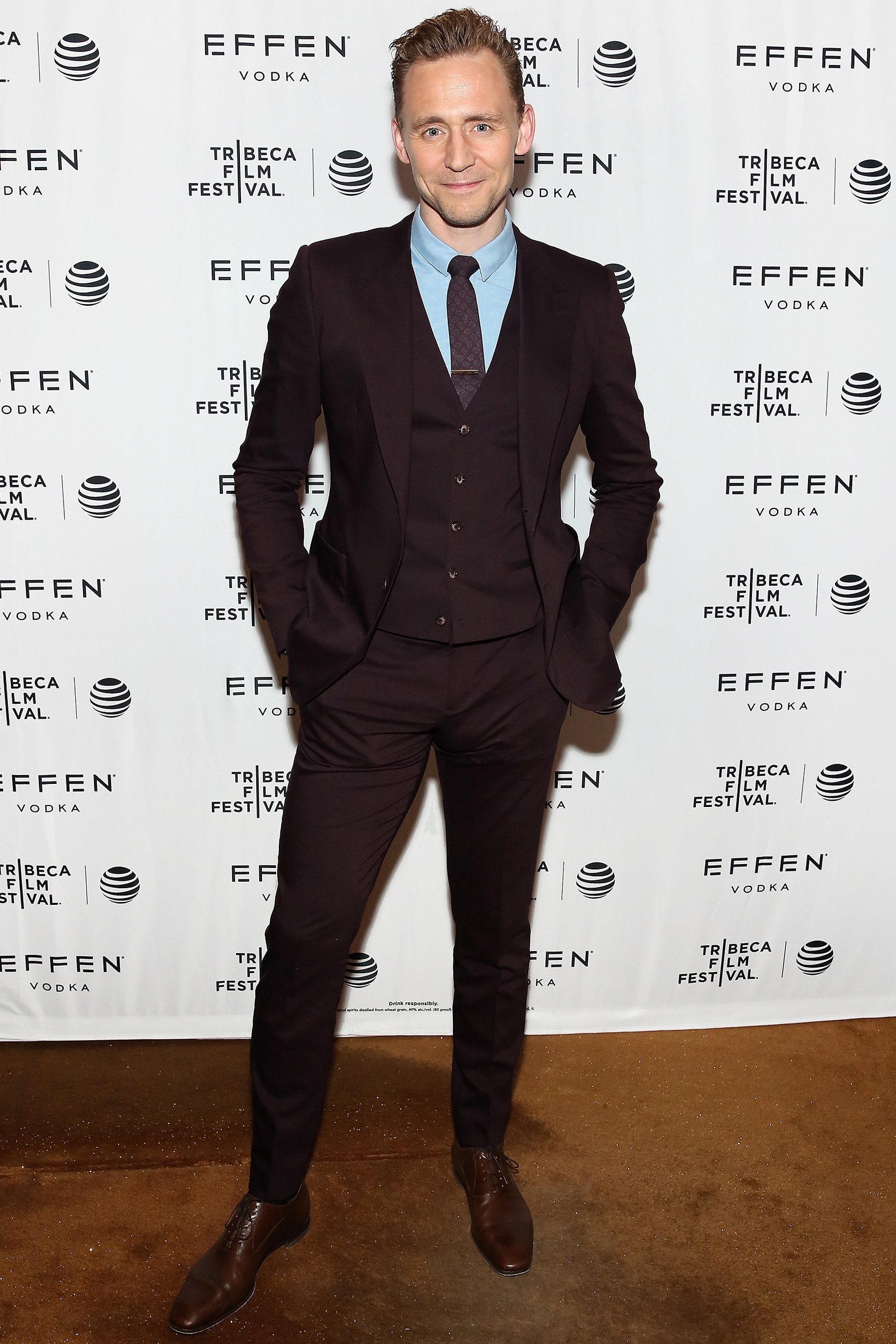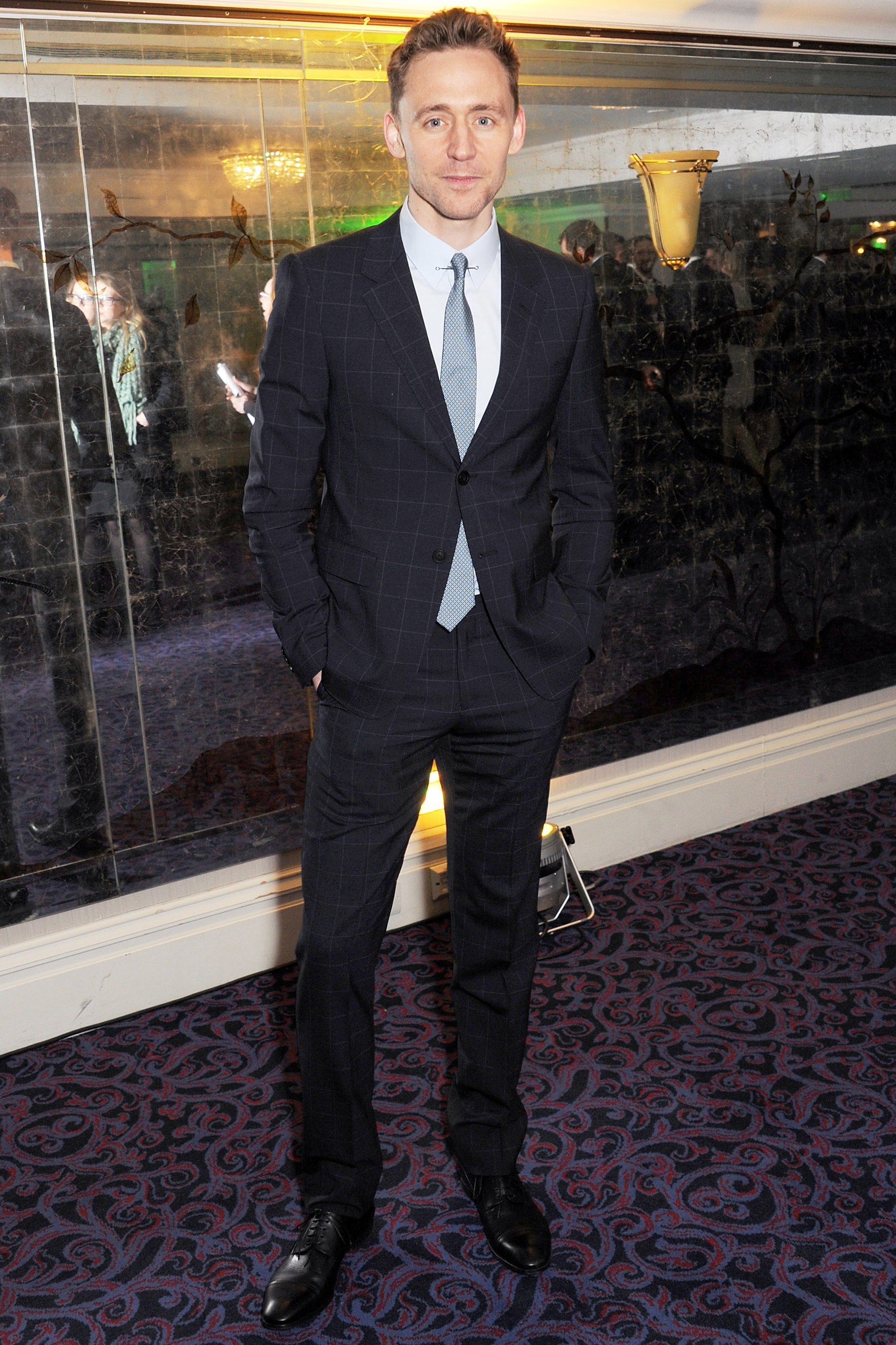 No Pane No Gain
The surefire way to make your suit stand out in a crowd? Pick a graphic windowpane pattern that's guaranteed to get you noticed.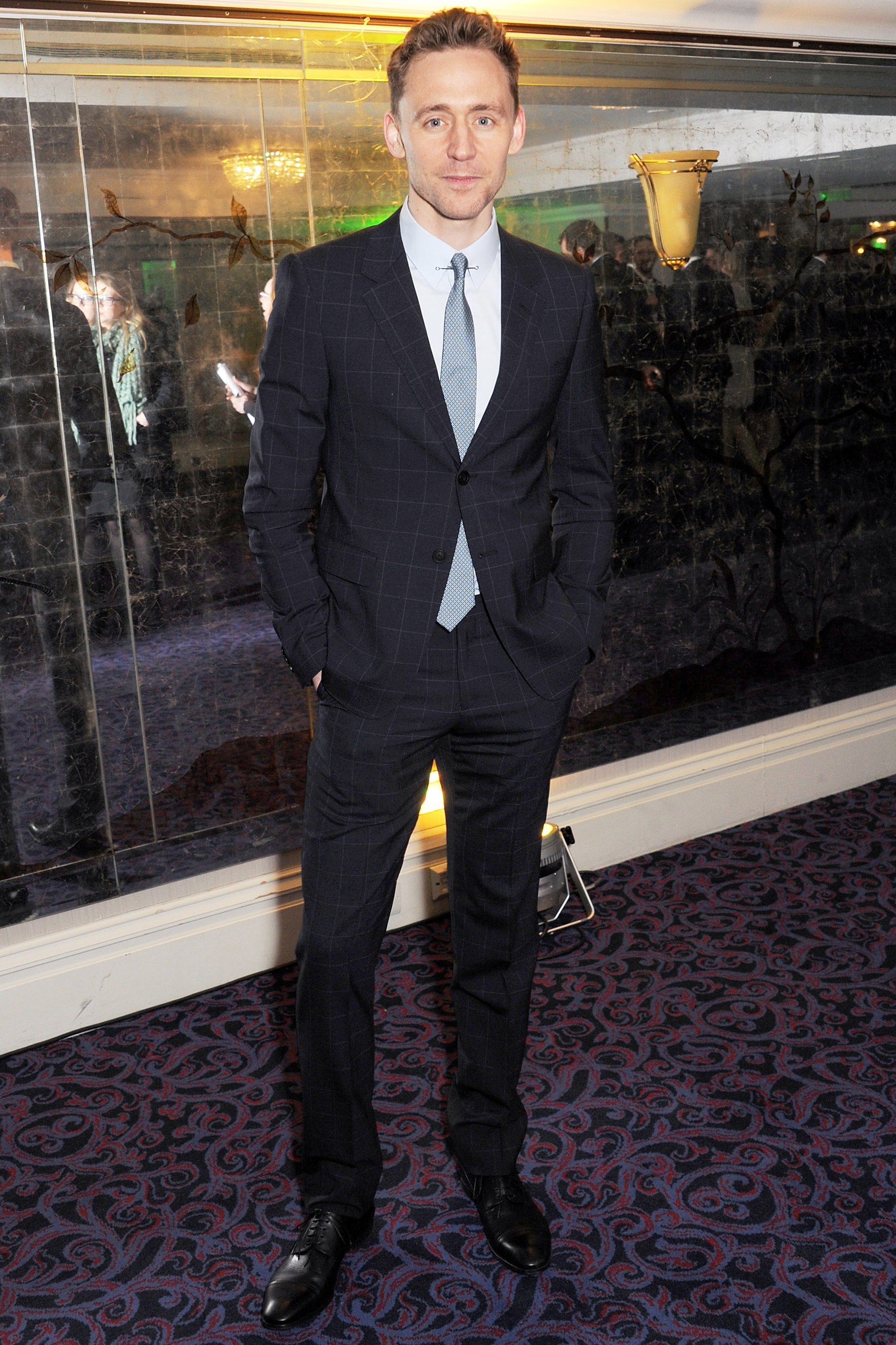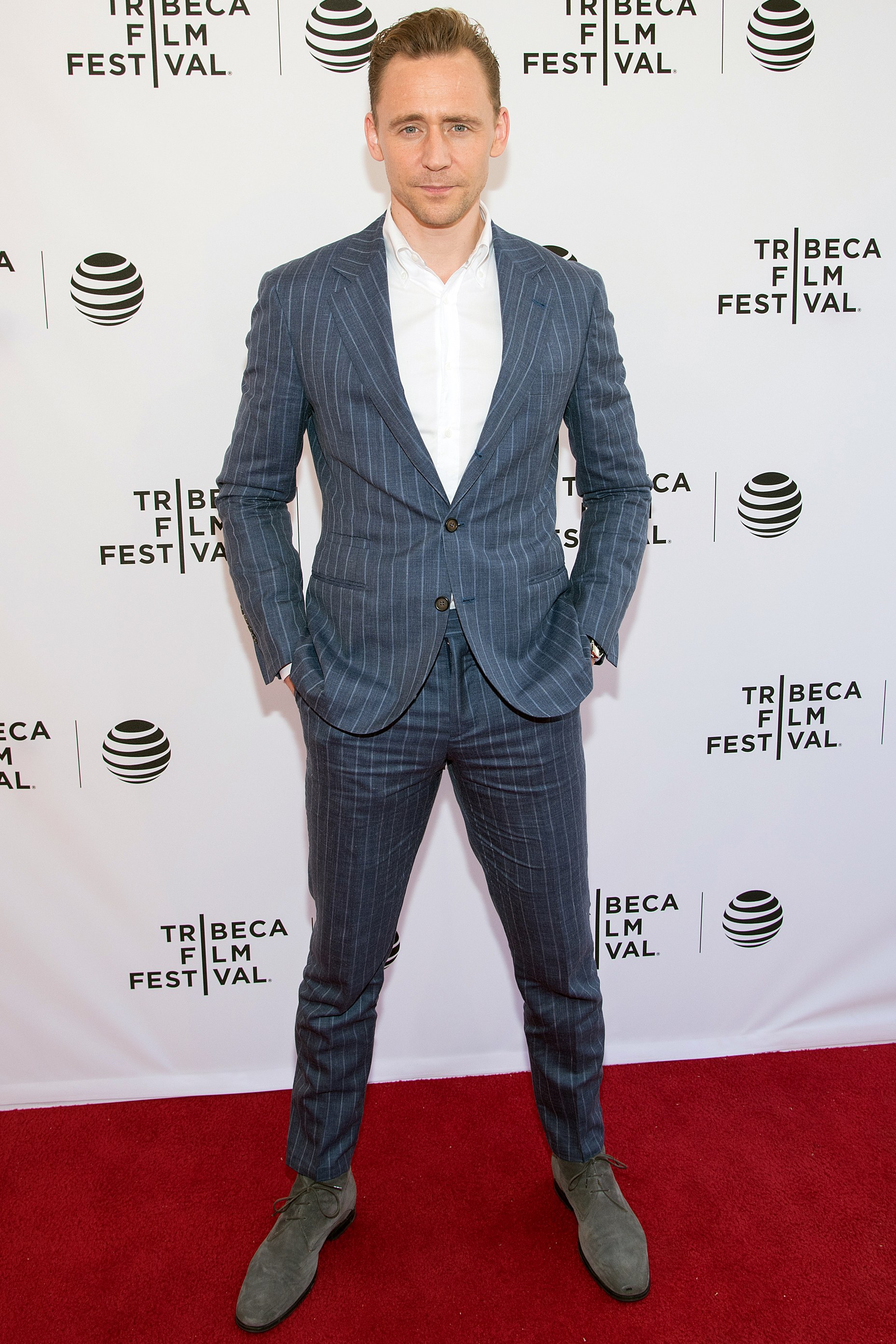 Blur the Lines
A pinstripe suit is most associated with big-time bankers but Hiddleston's take on the classic look (Brunello Cucinelli, in case you're wondering) has more in common with the things those guys do after the closing bell.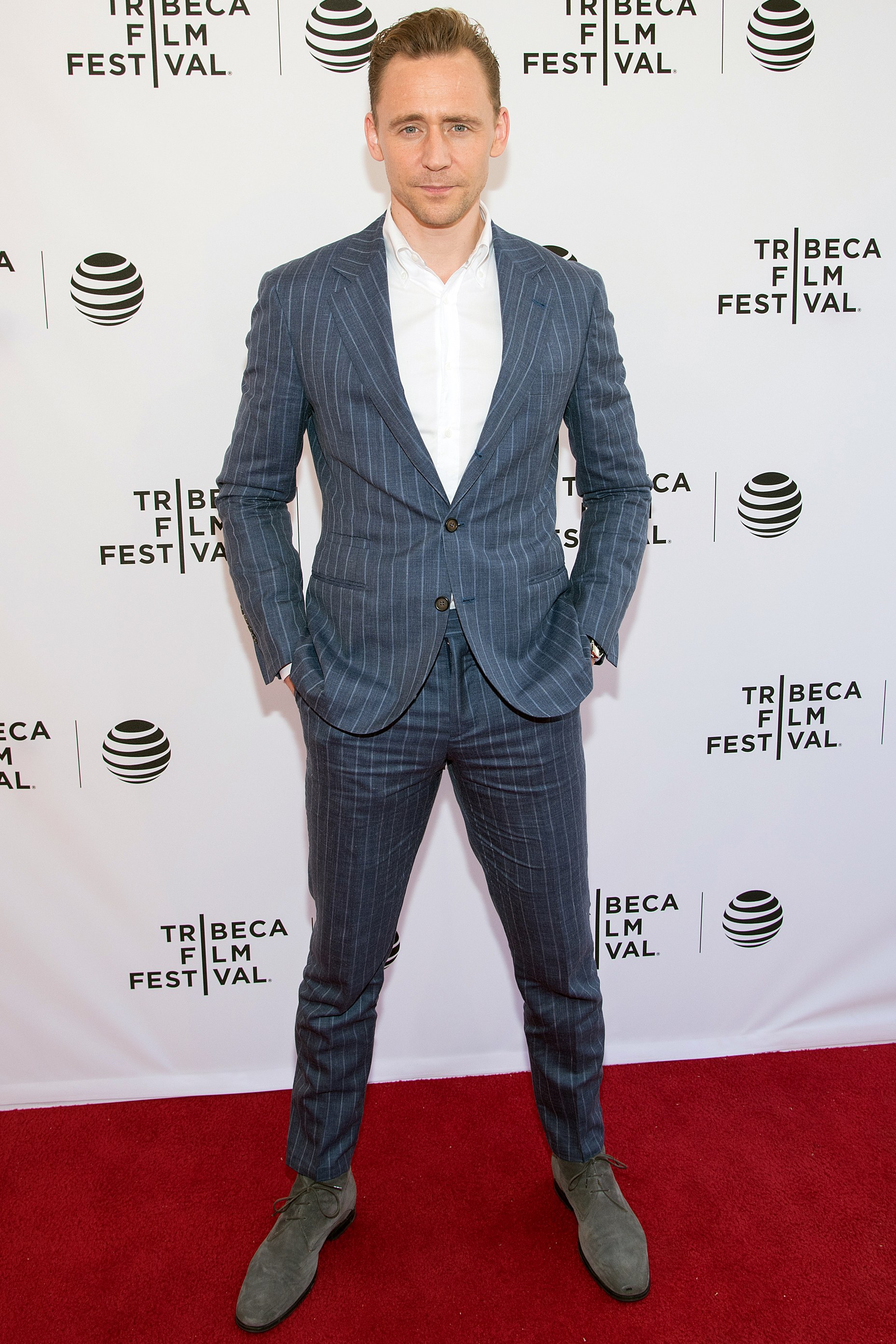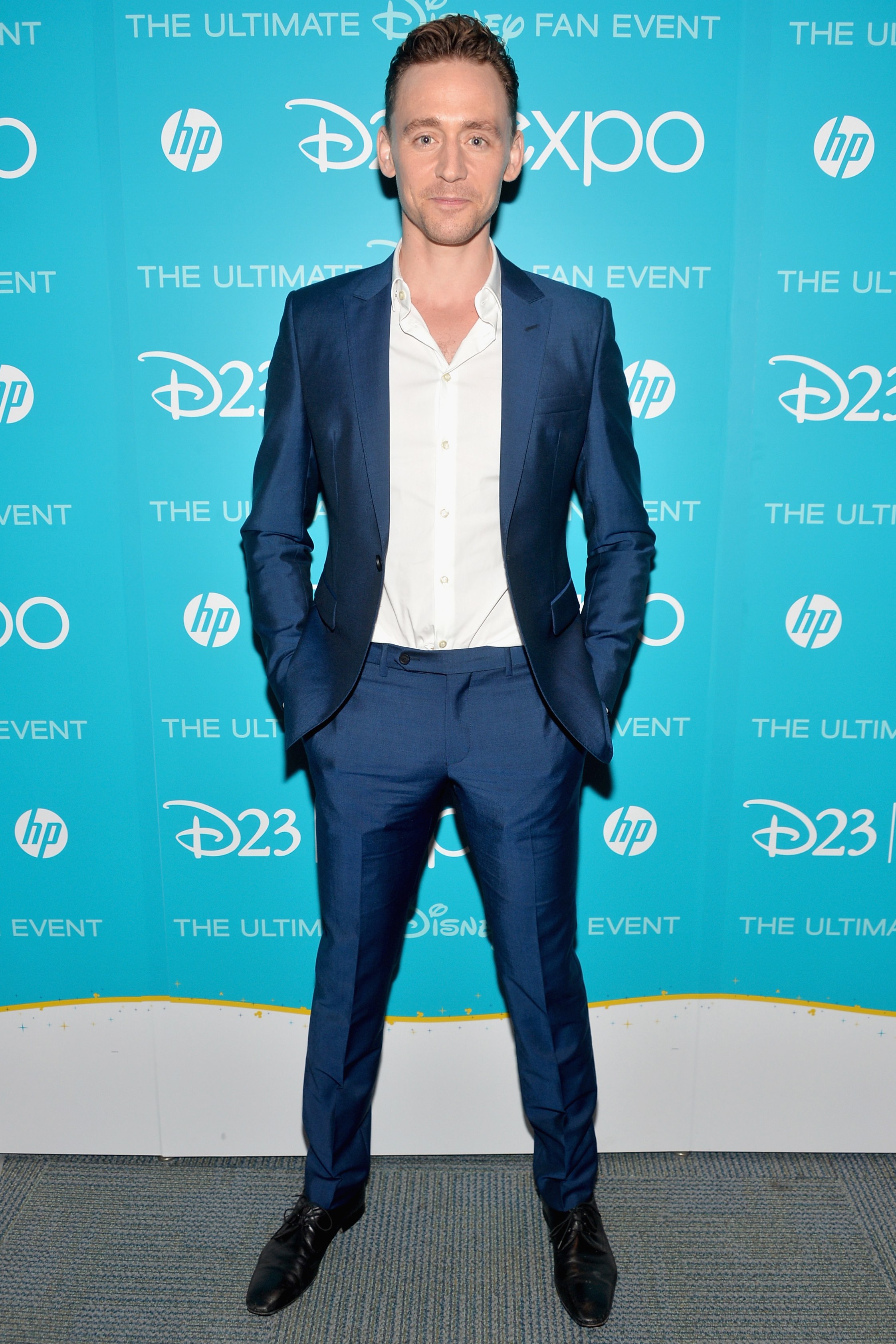 Bright Young Thing
Hiddleston doesn't just grab our attention with standard issue tailoring; the actor also pulls of 202-level suits, like this sheen-y blue one, with ease.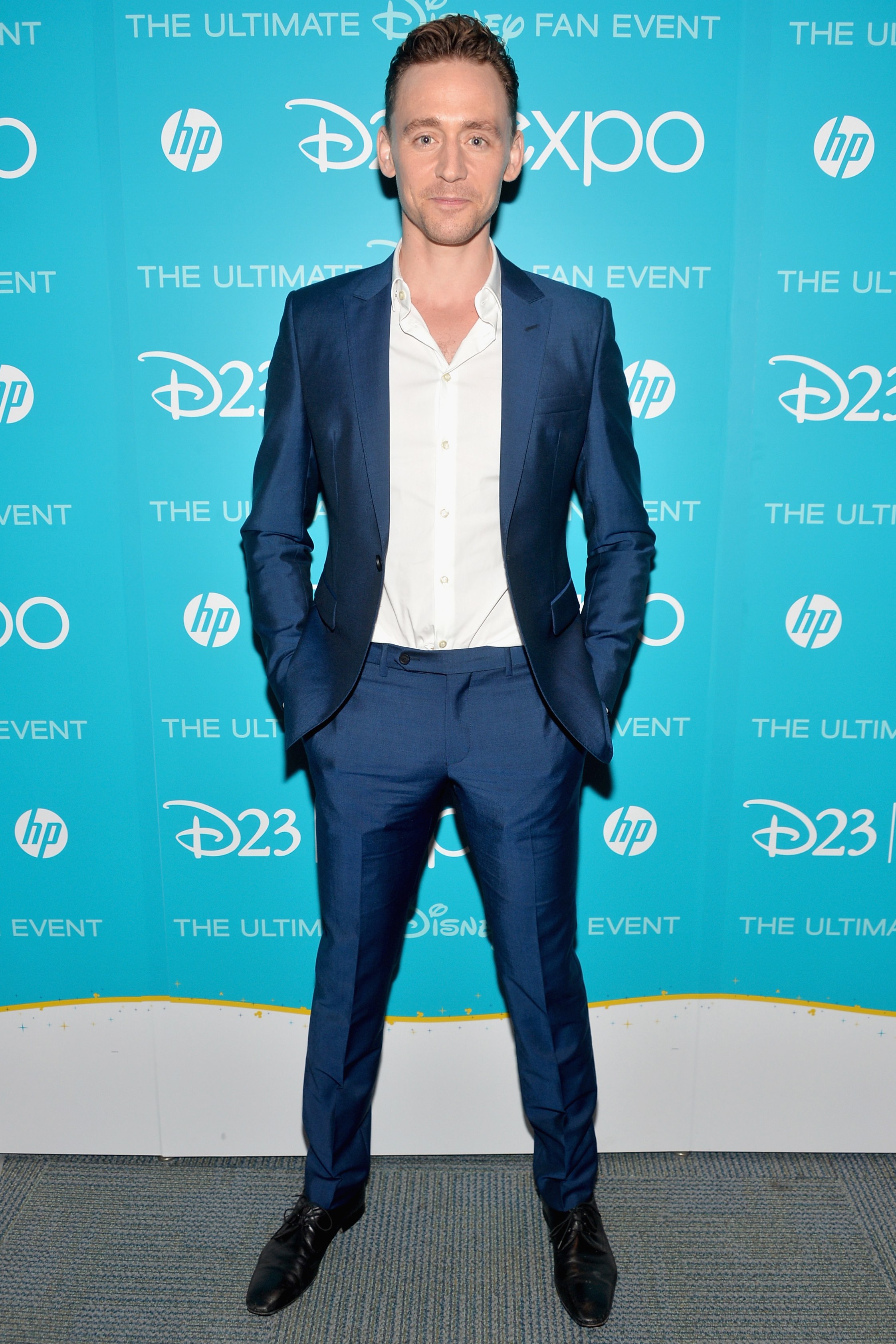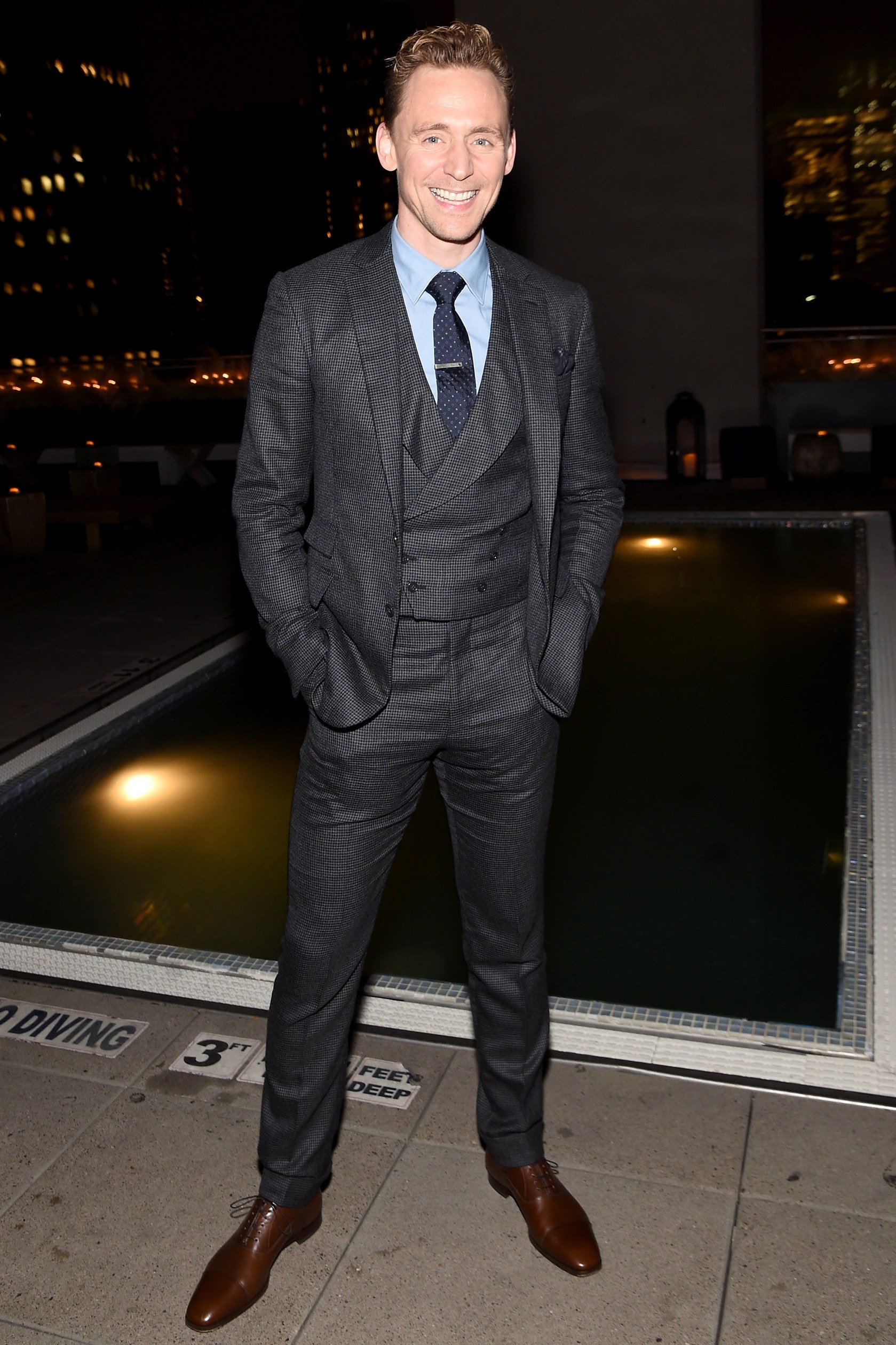 A Sartorial Swerve
A three-piece suit is one thing, but a three-piece suit with a double-breasted vest? That's something only a modern suiting god can pull off.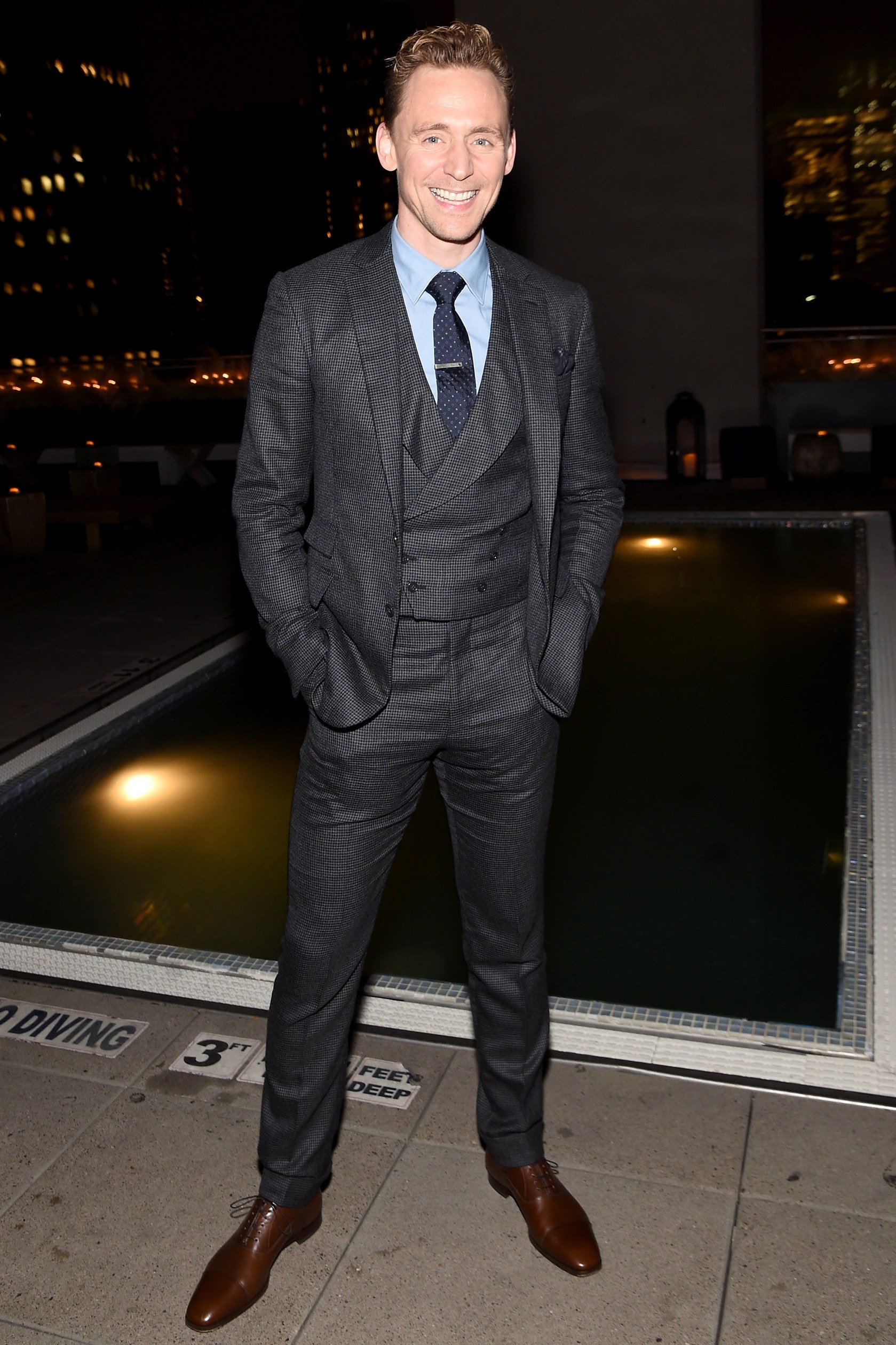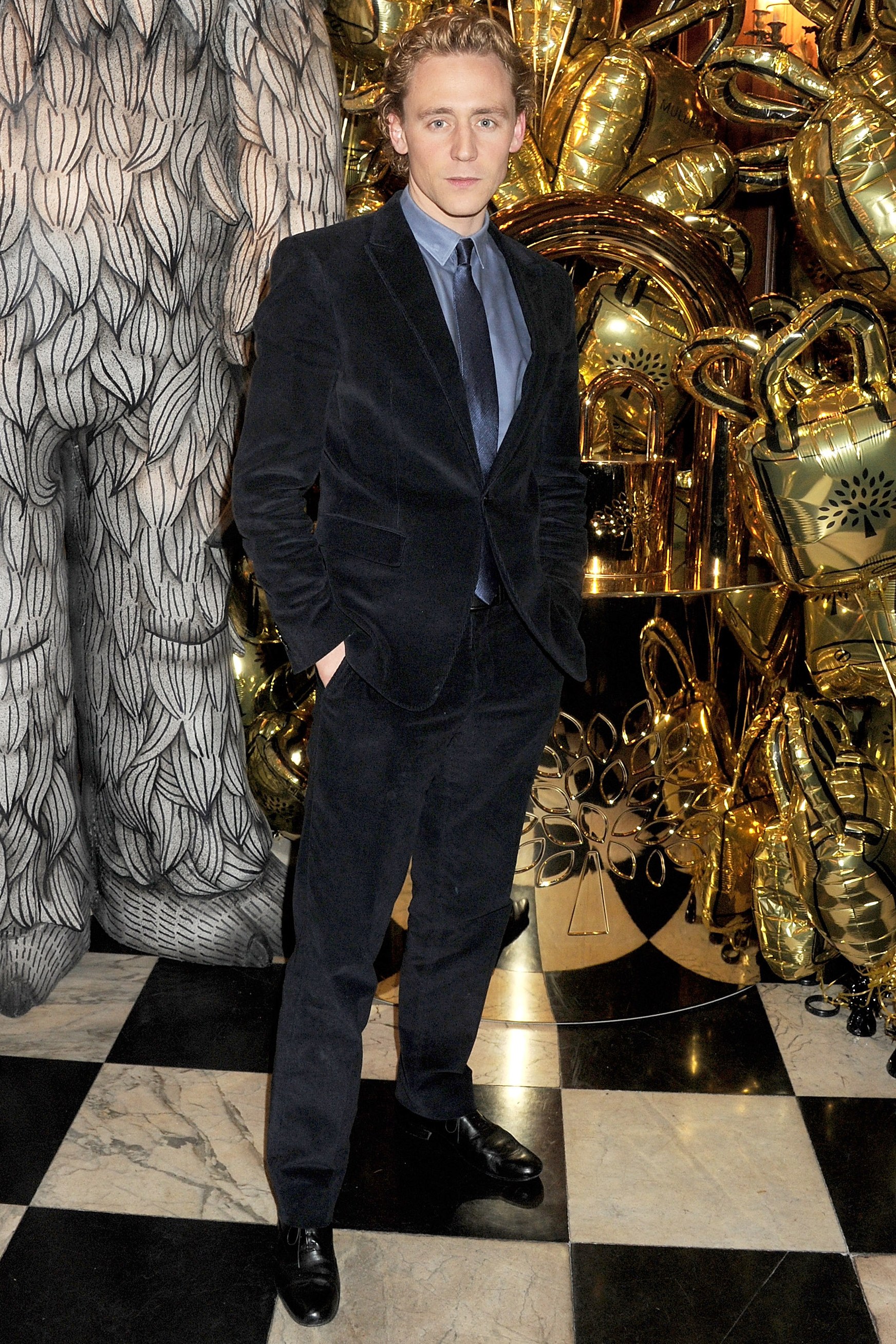 The Plush Life
This is a velvet suit. And Hiddleston is definitely pulling it off.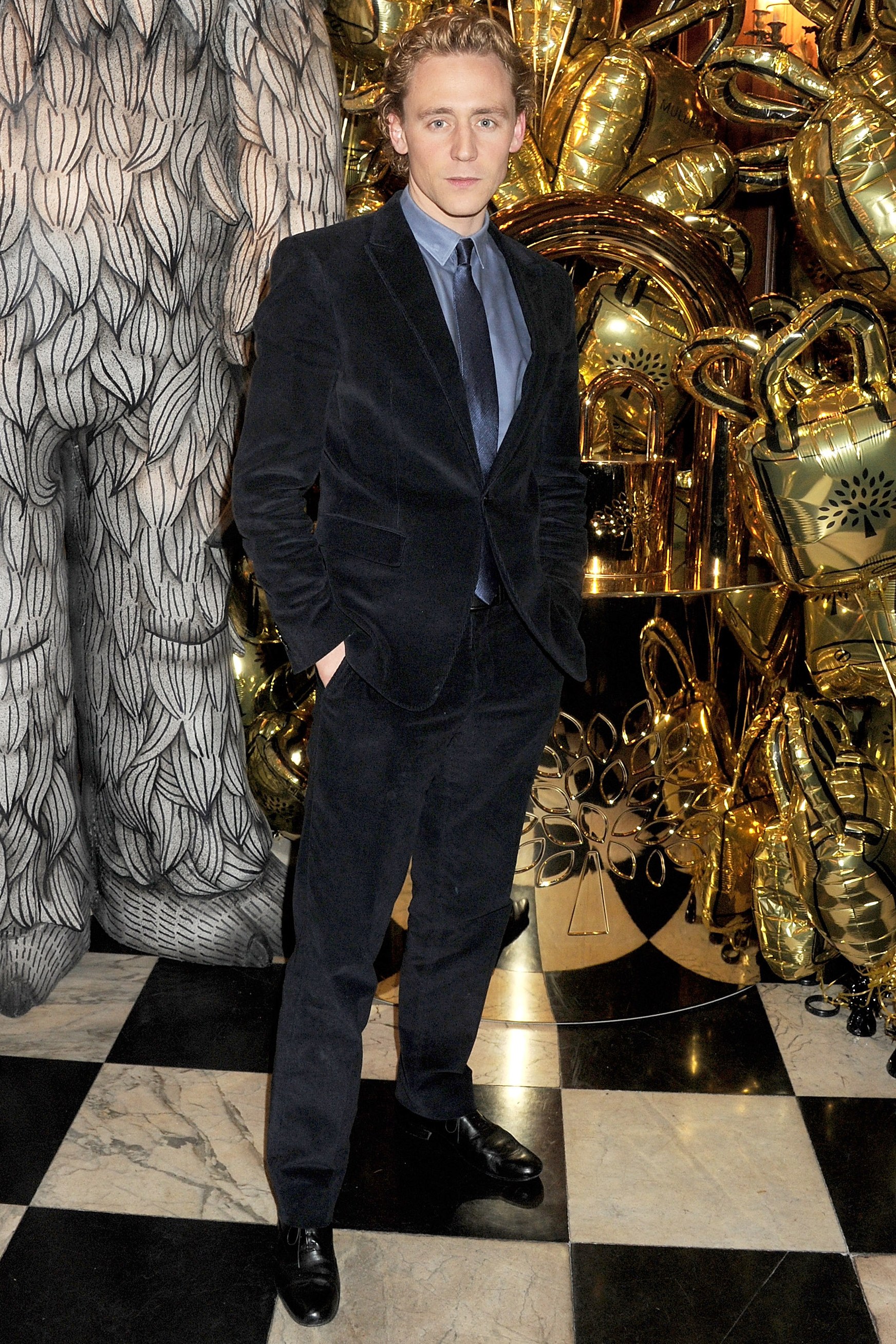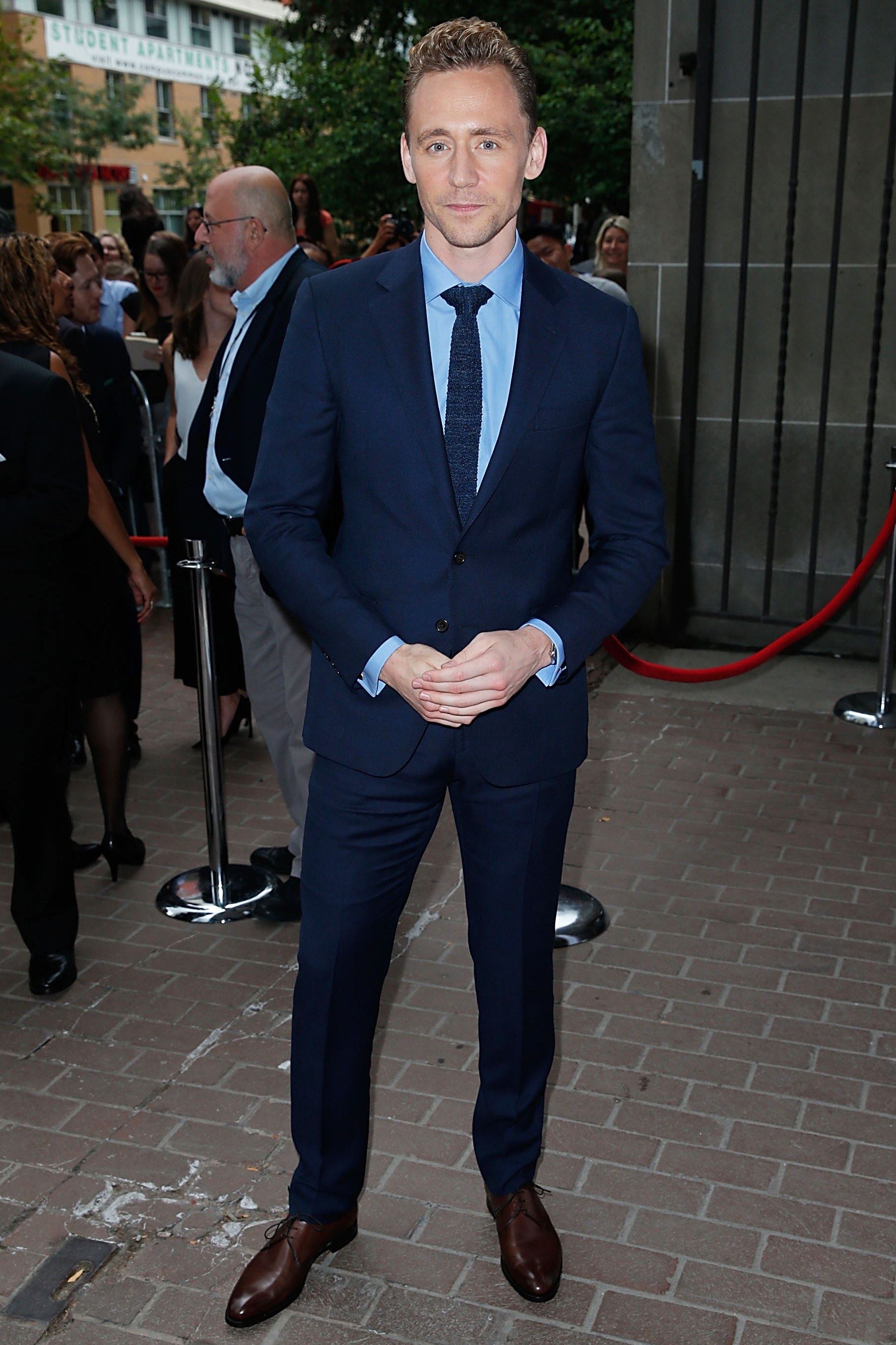 How Brits Do Blue Collar
A well-dressed guy like Hiddleston knows a suit is only as good as the things you pair with it. And in this case, it's a heightened blue dress shirt that elevates the entire look.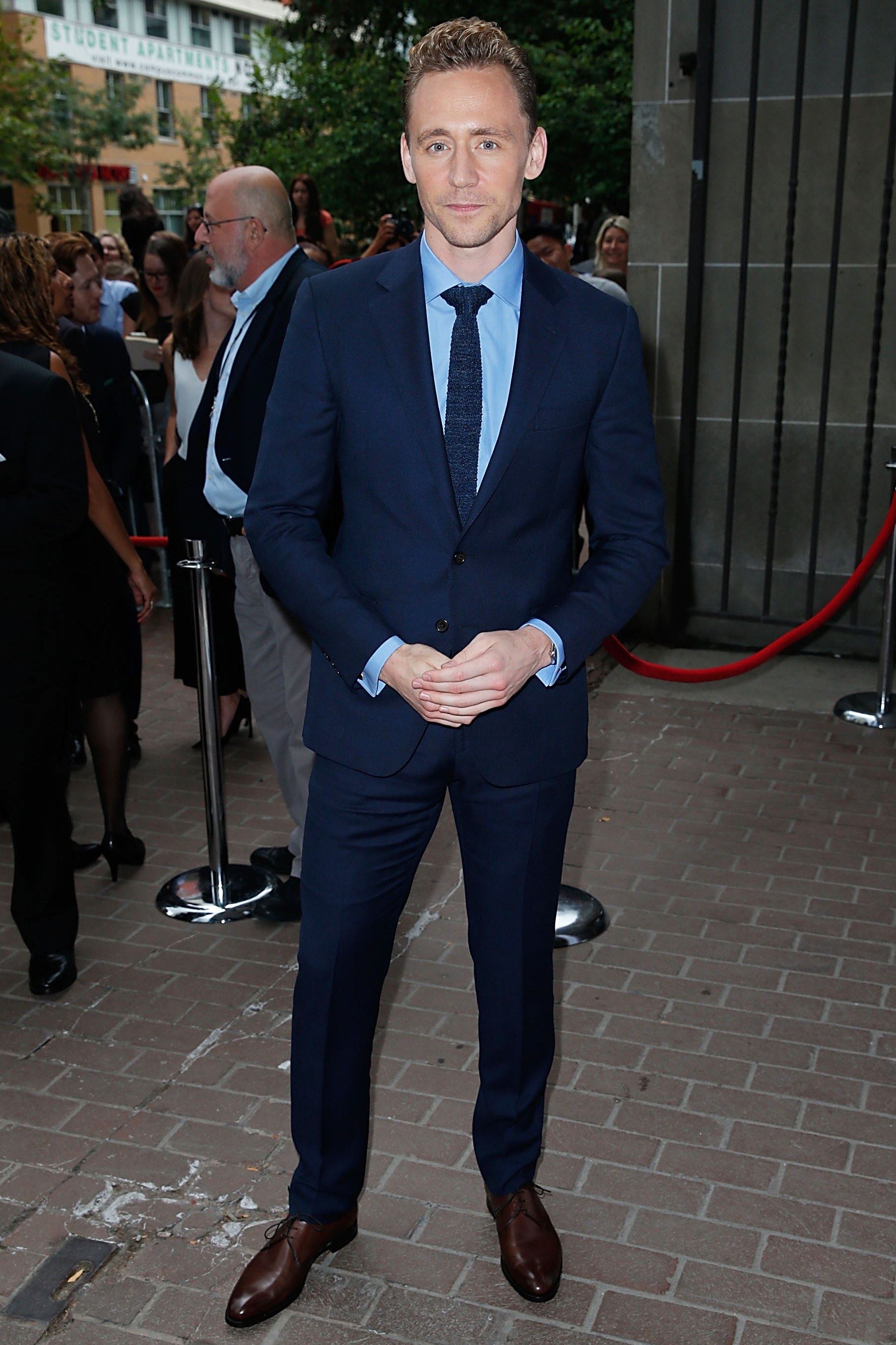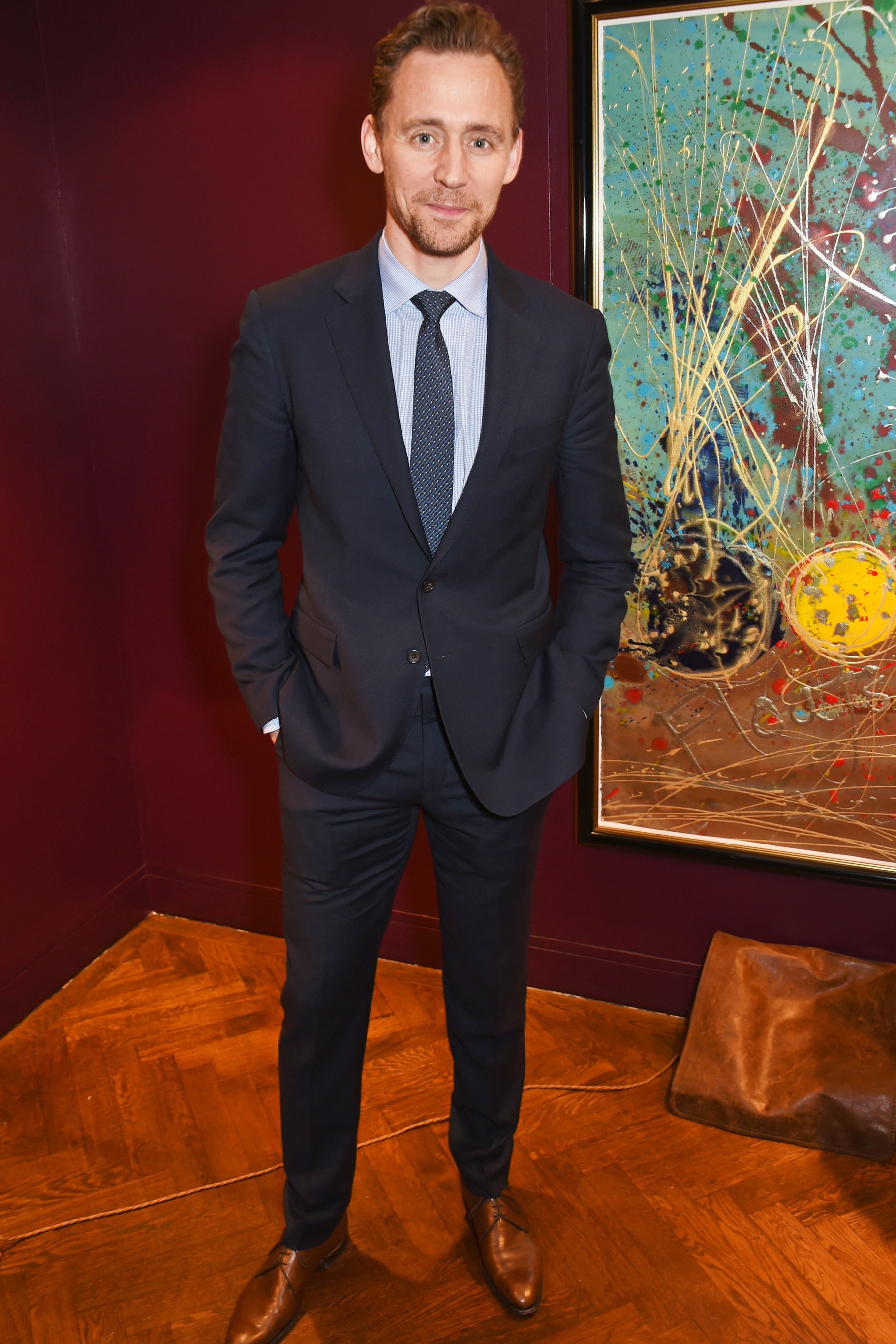 Wear It Everywhere
Sure, Hiddleston is attending some fancy party here but he could just as easily stroll into a corporate office and fit right in.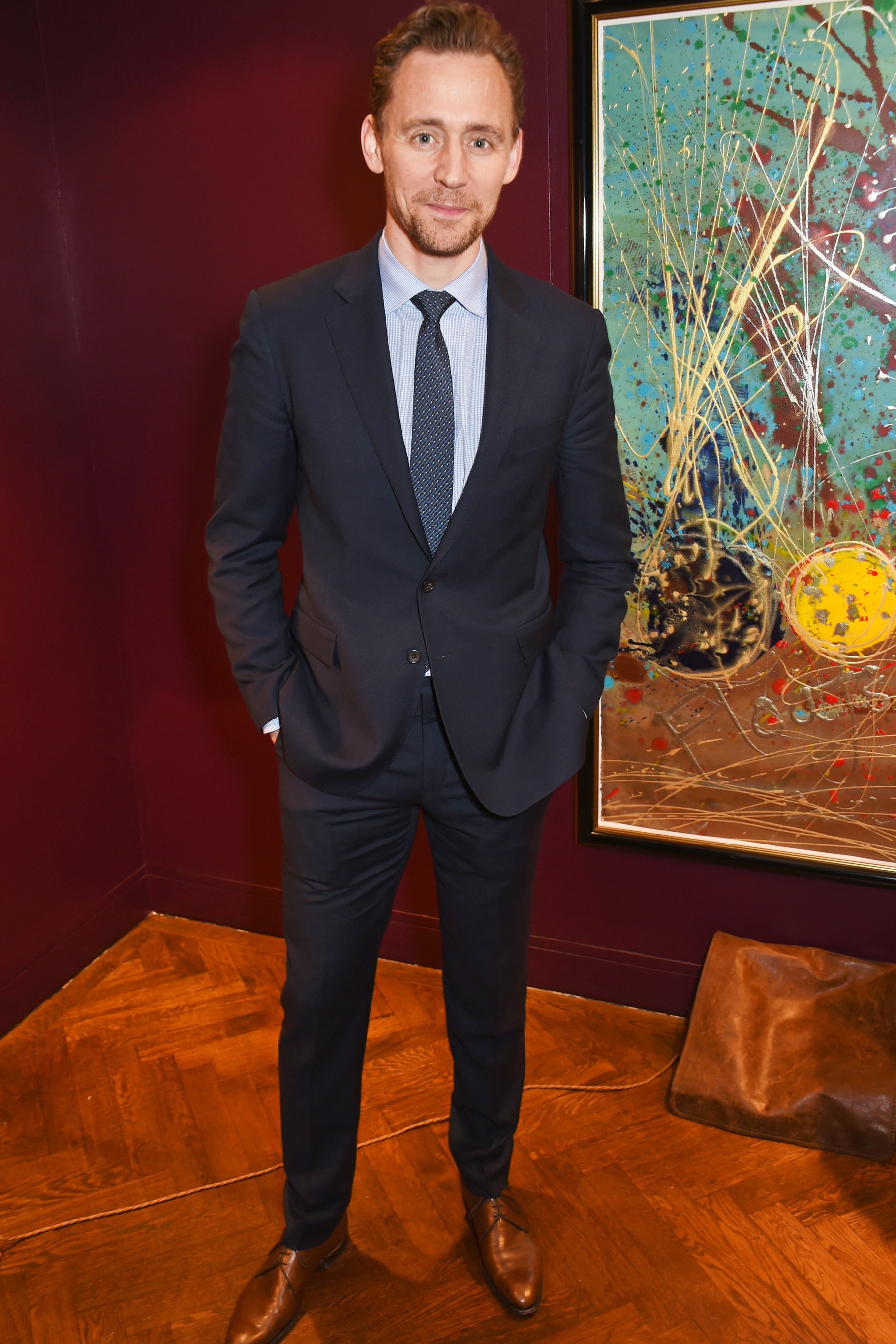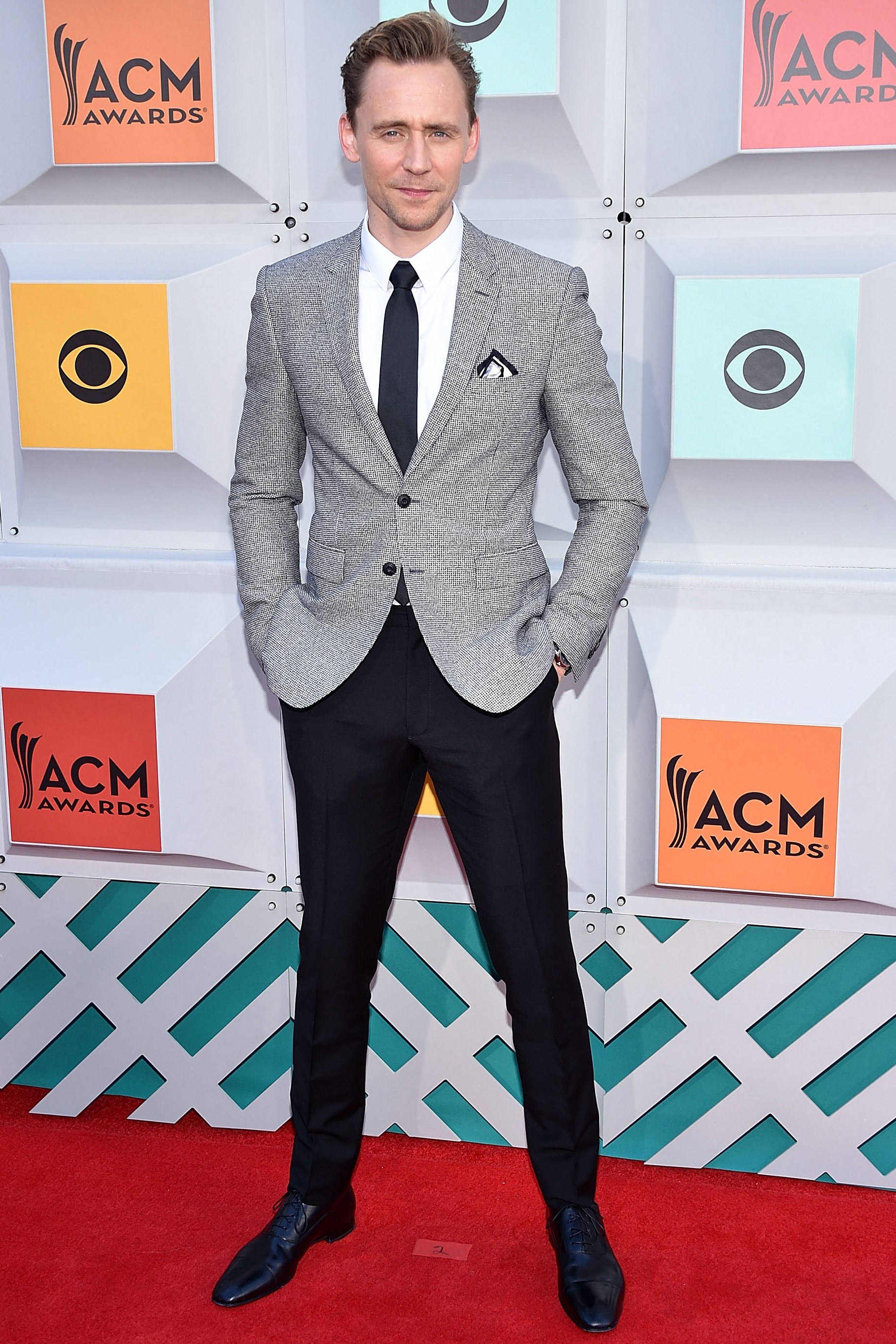 Separated from the Pack
Even not-a-suit-suits are no issue for the actor.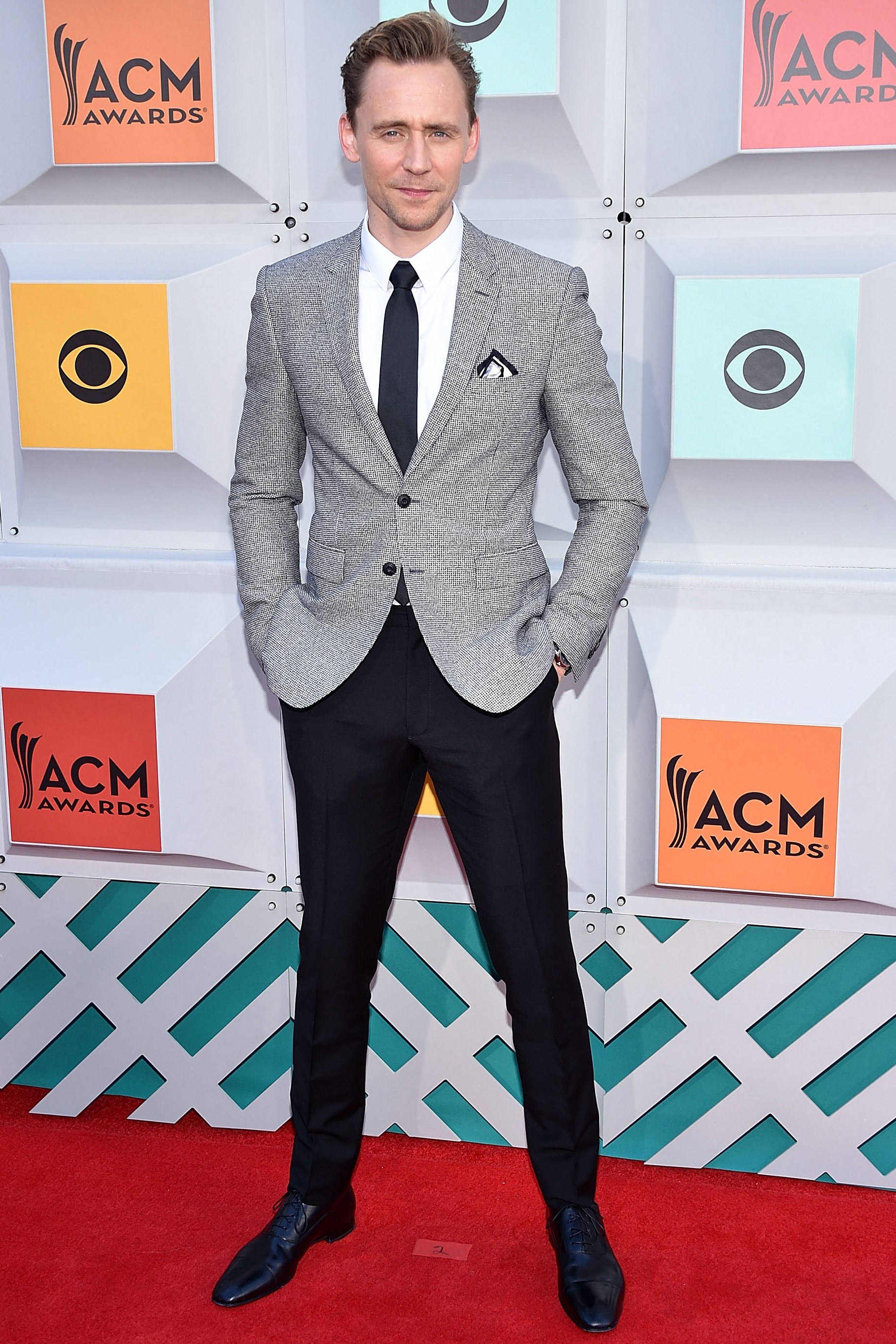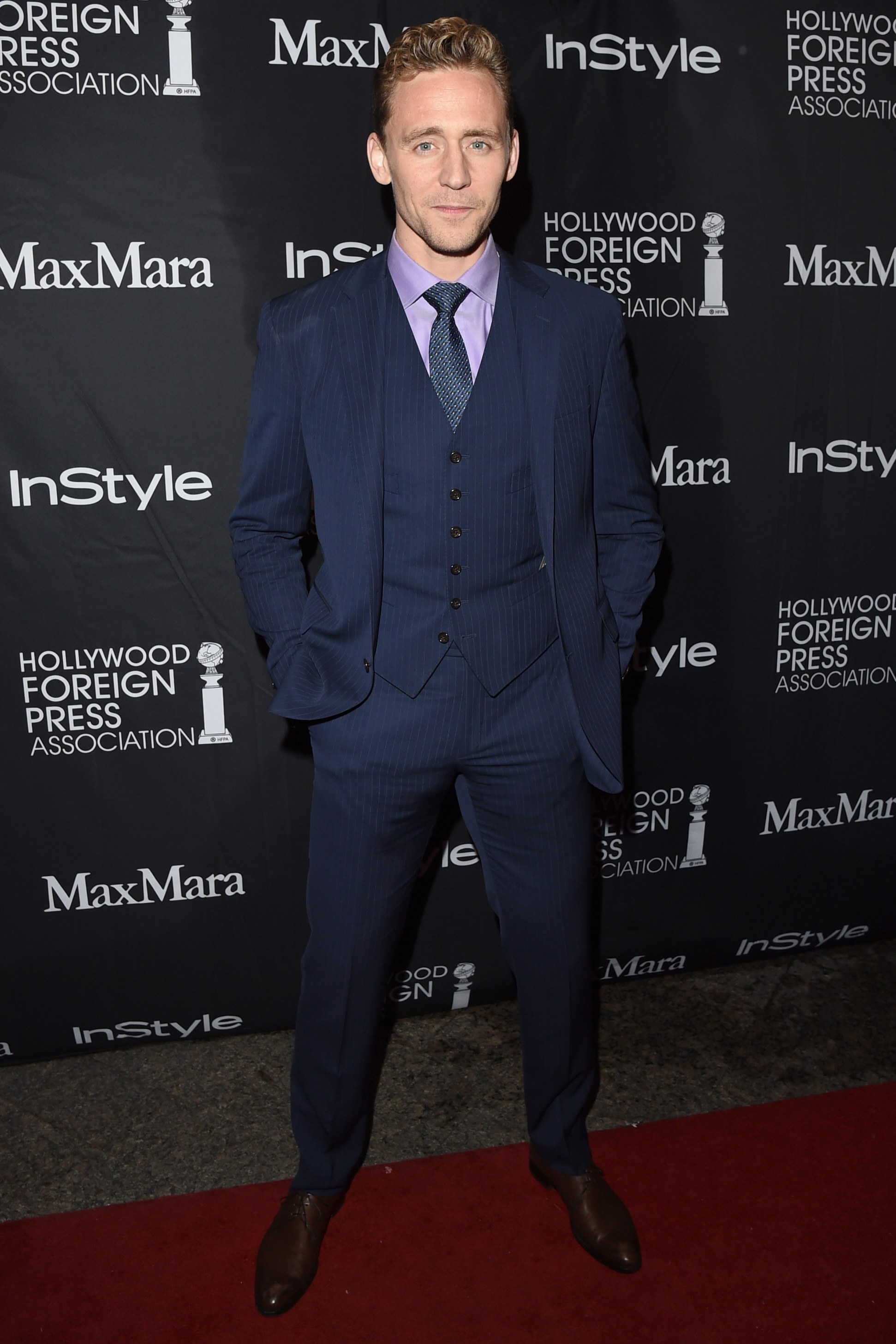 Power Player
Is Hiddleston a captain of industry or a guy playing Captain America's enemy? Hard to tell when he's wearing a three-piece like this.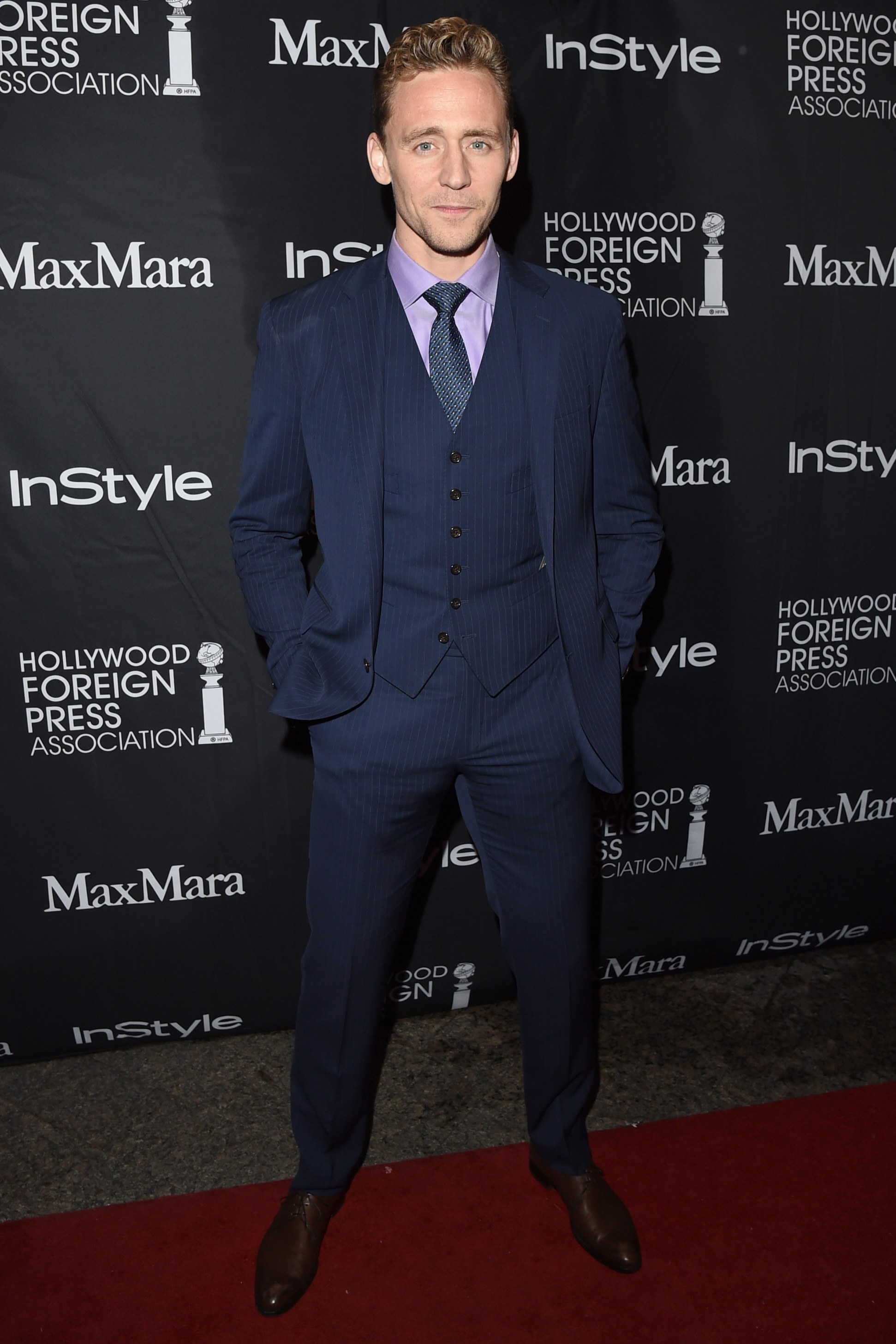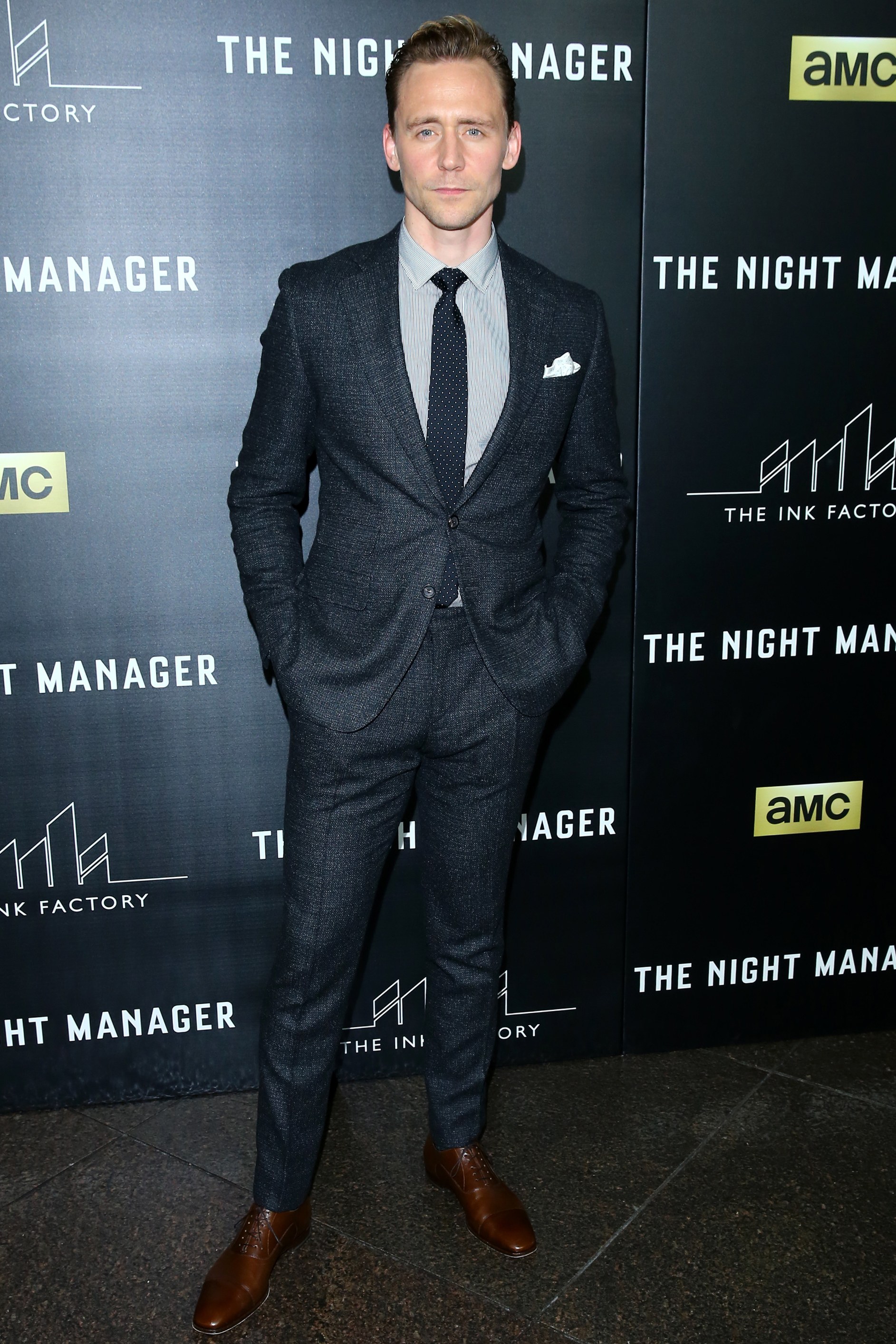 The Masterstroke
At first glance, this is just a great look. But stare a little longer and you'll notice the subtile texture of the suit, the pencil stripe pattern on the dress shirt, and that micro dot tie, a.k.a. the keys to adding dimension to any tailored look.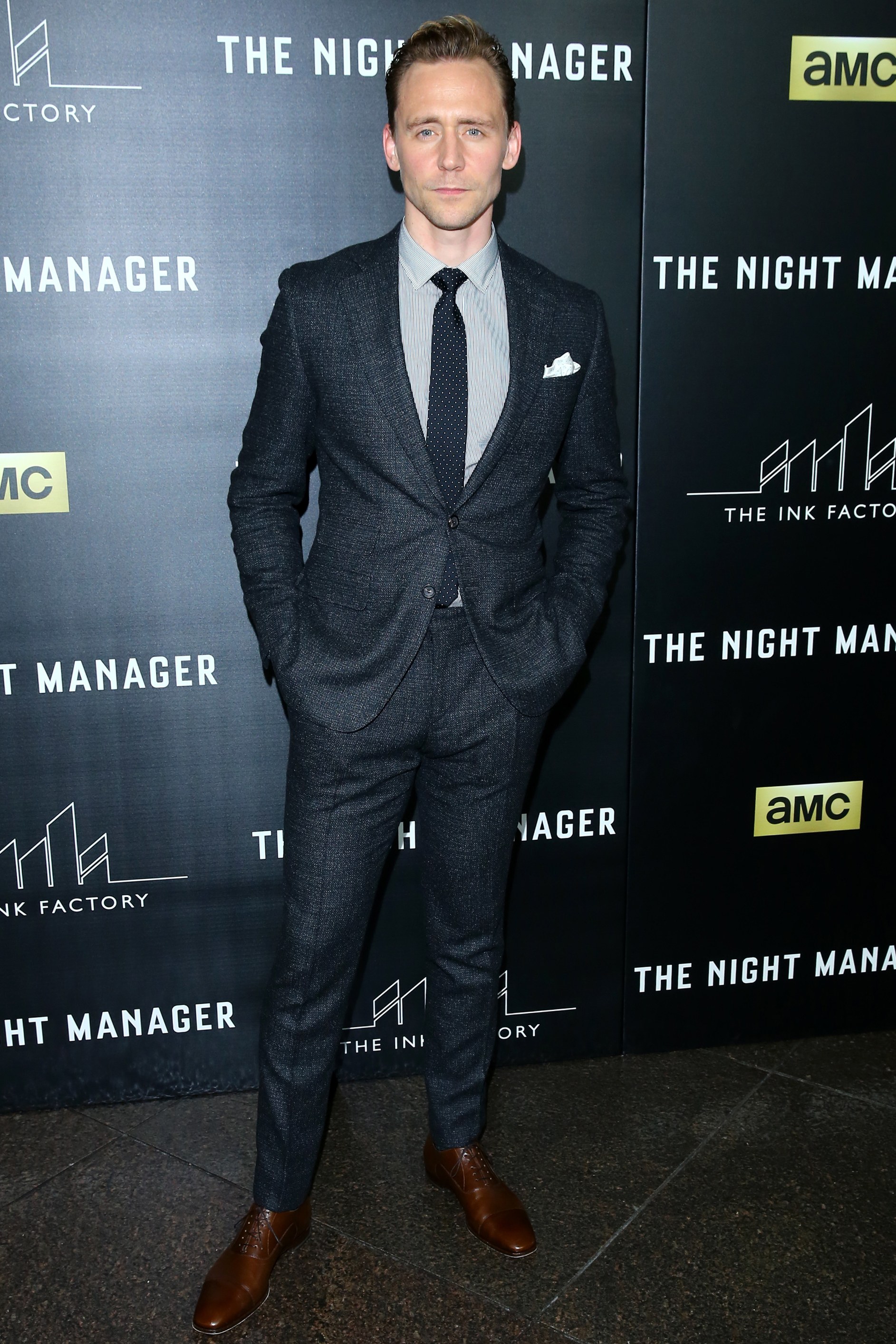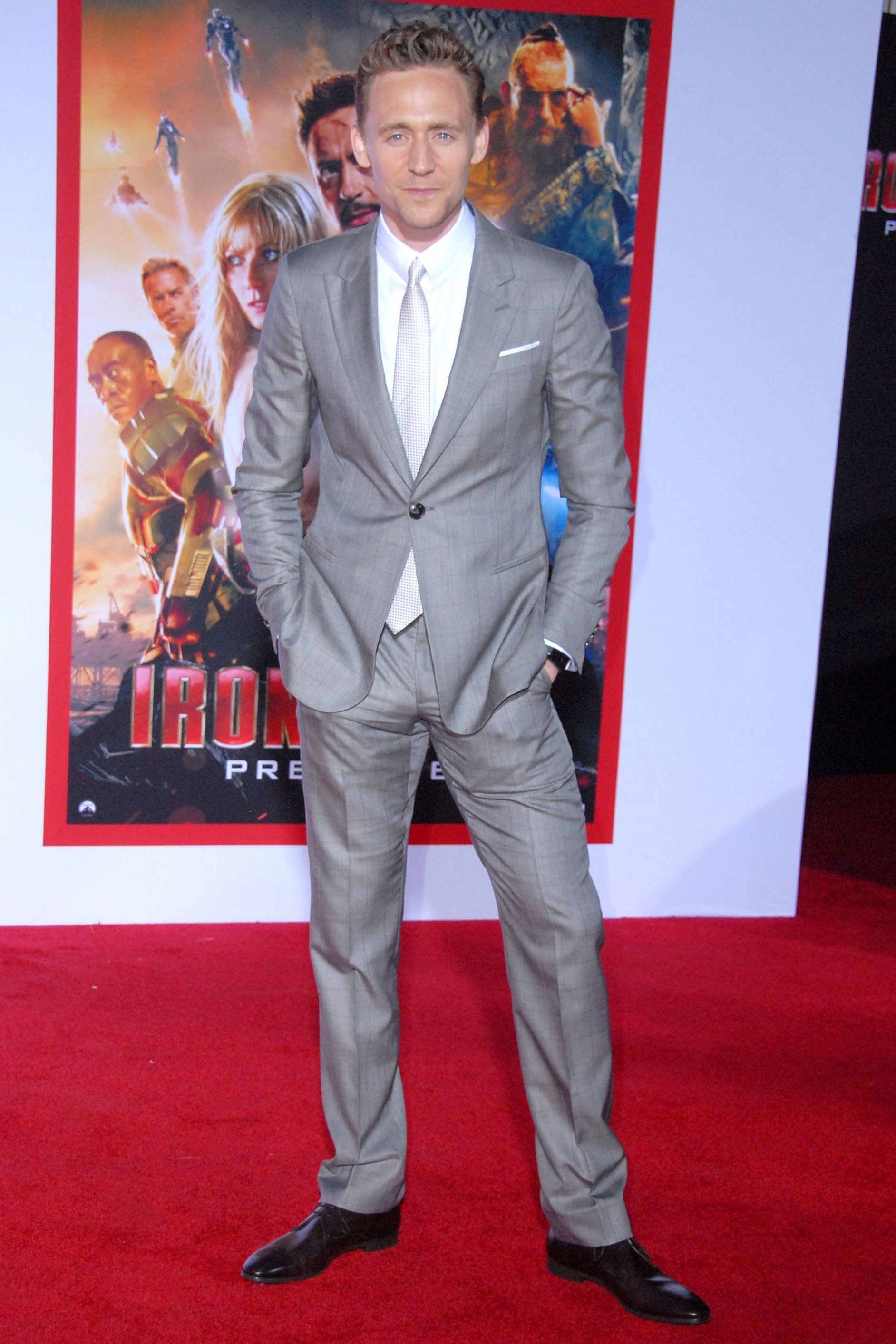 Peak Performer
A look that ticks off every nontraditional tailoring move: single button closure, a peak lapel, and a subtle windowpane pattern.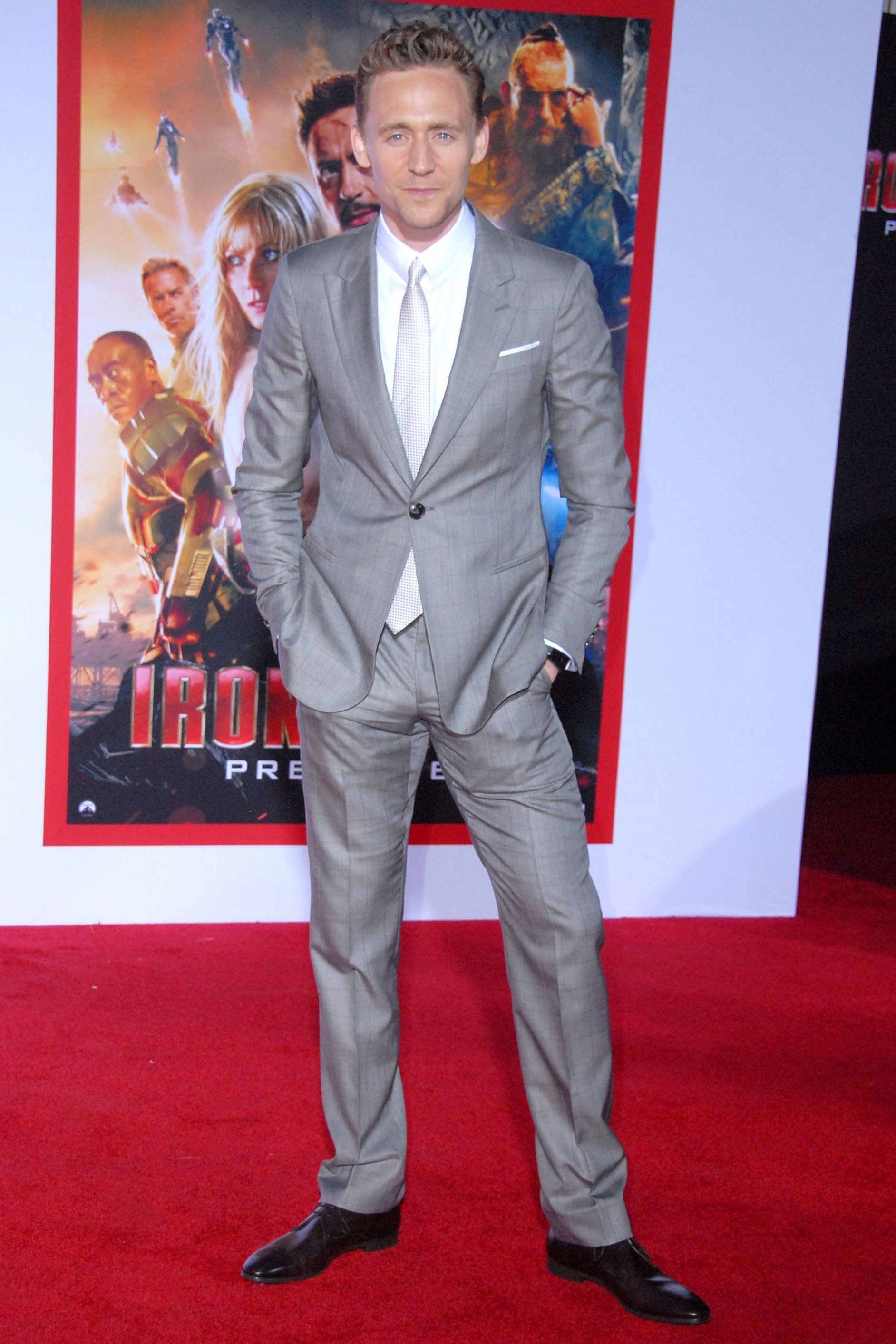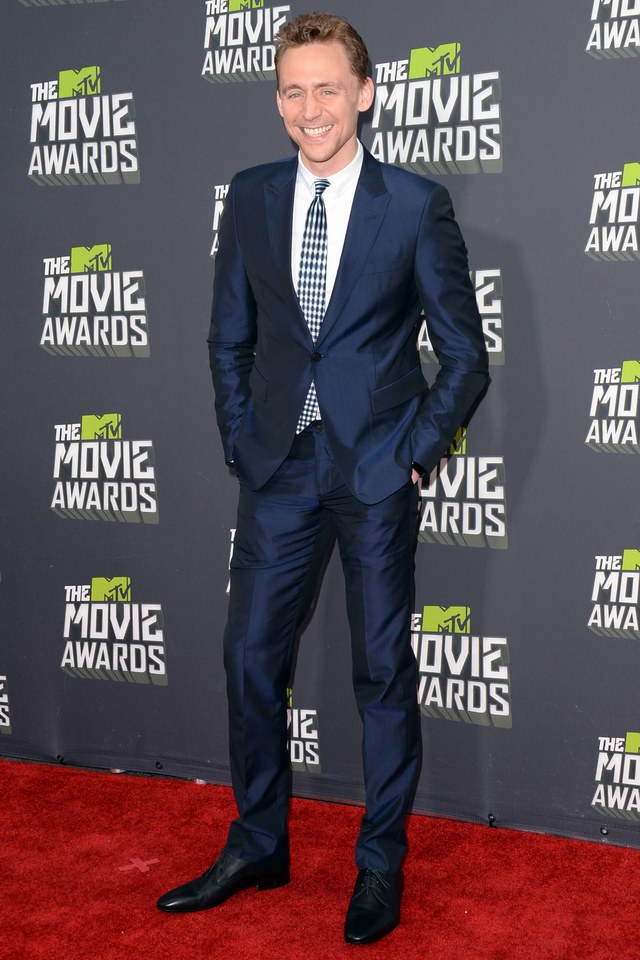 A Night in Shining Armor
A suit that's definitely made for out-of-office dealings.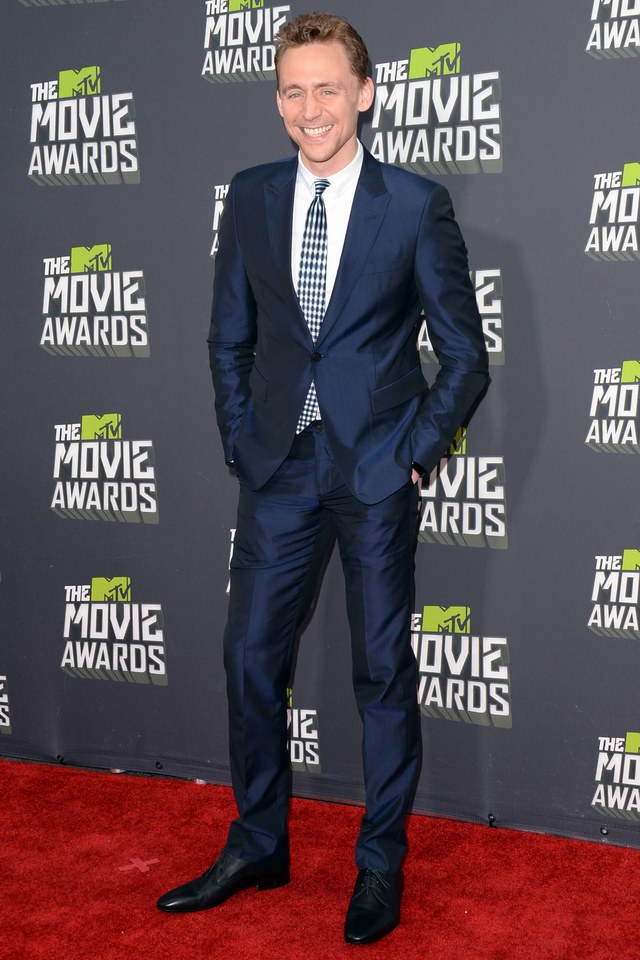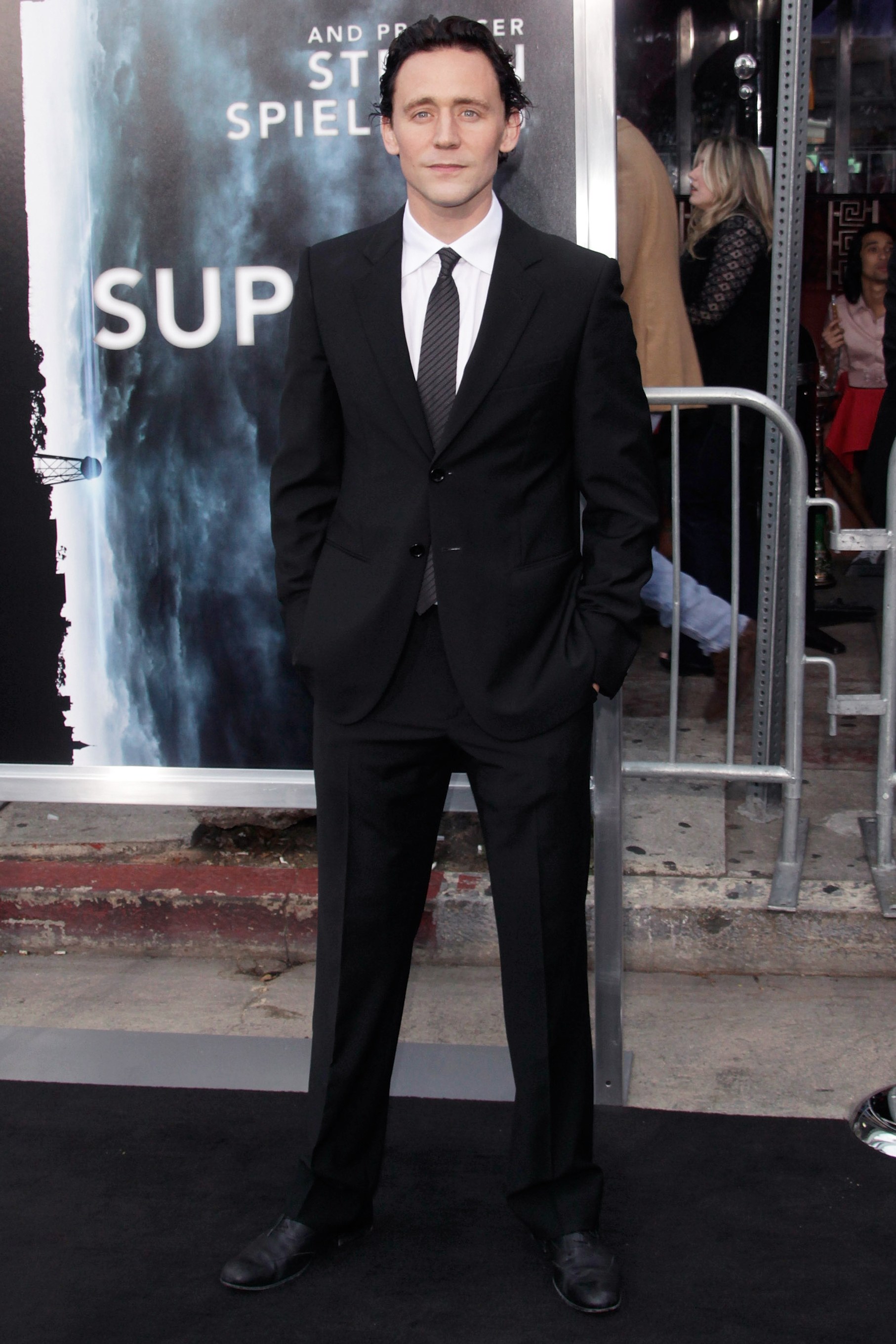 Back to Basics
A pre-leading man Hiddleston knew well enough that first impressions only come around once, so best to stick with the one tailored look every man looks great in: black suit, crisp white shirt, slim black tie.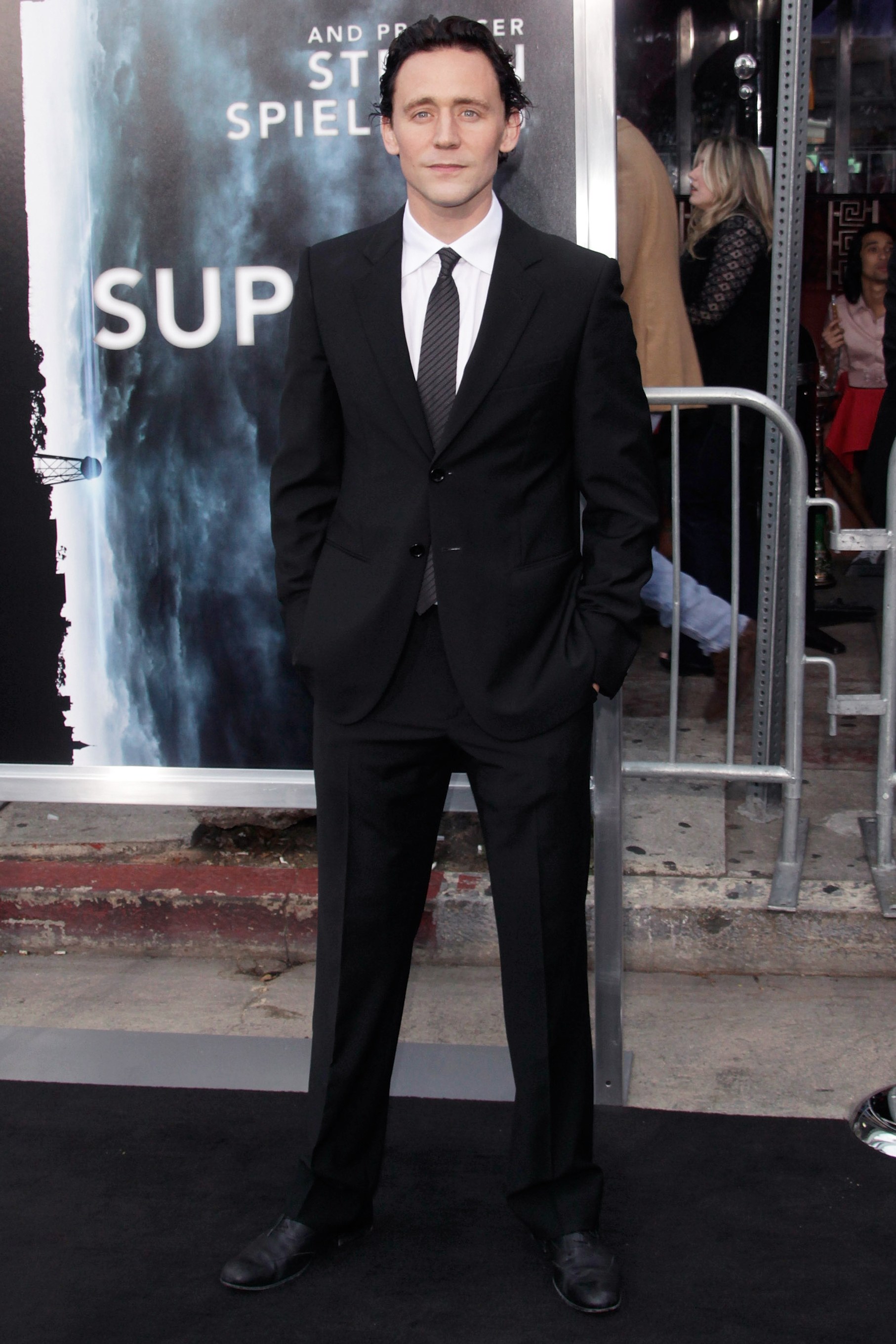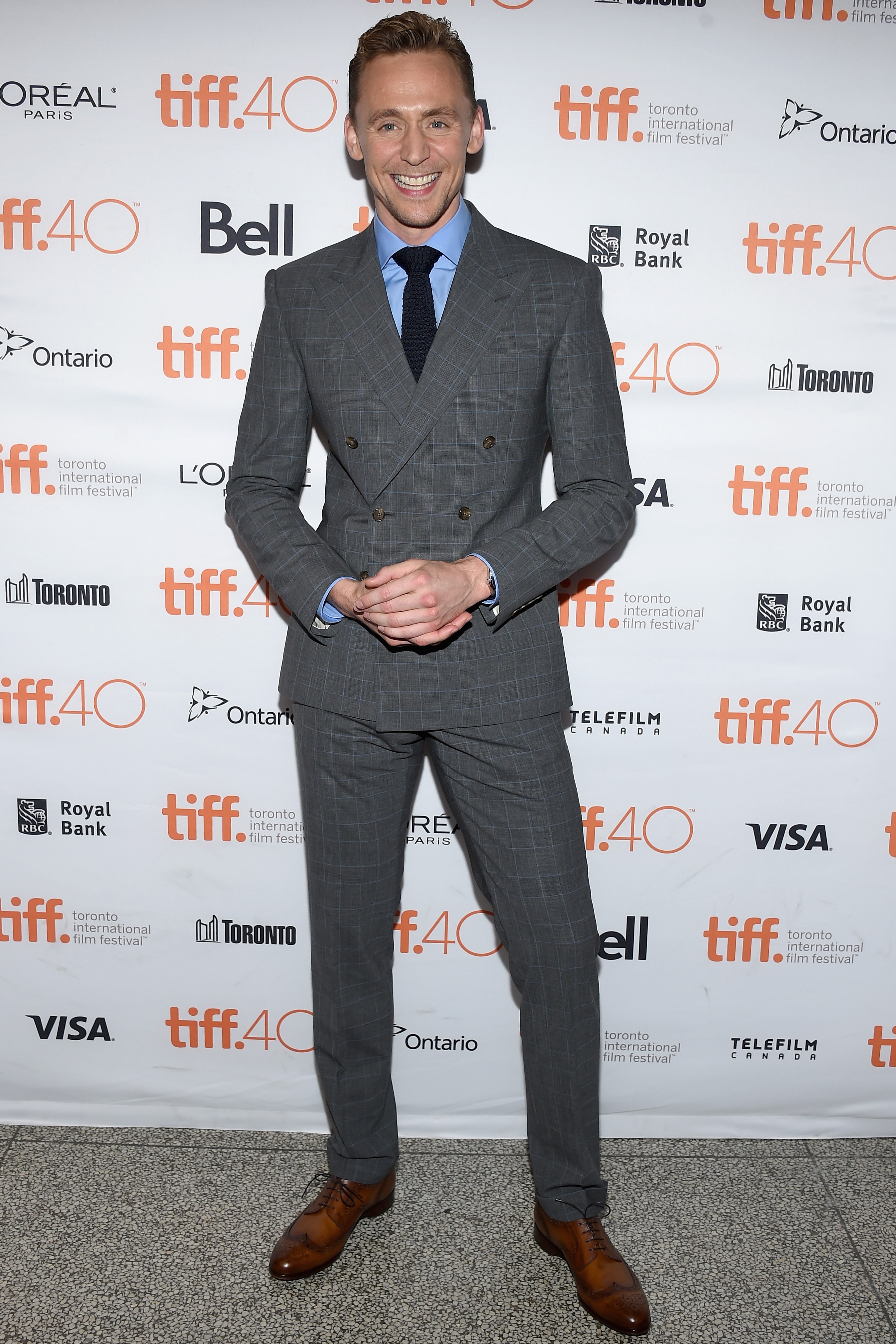 Doubling Down
It's like a greatest hits compilation of what Hiddleston does best: patterned suiting, bold-but-complimentary shirting, and everything tailored to perfection.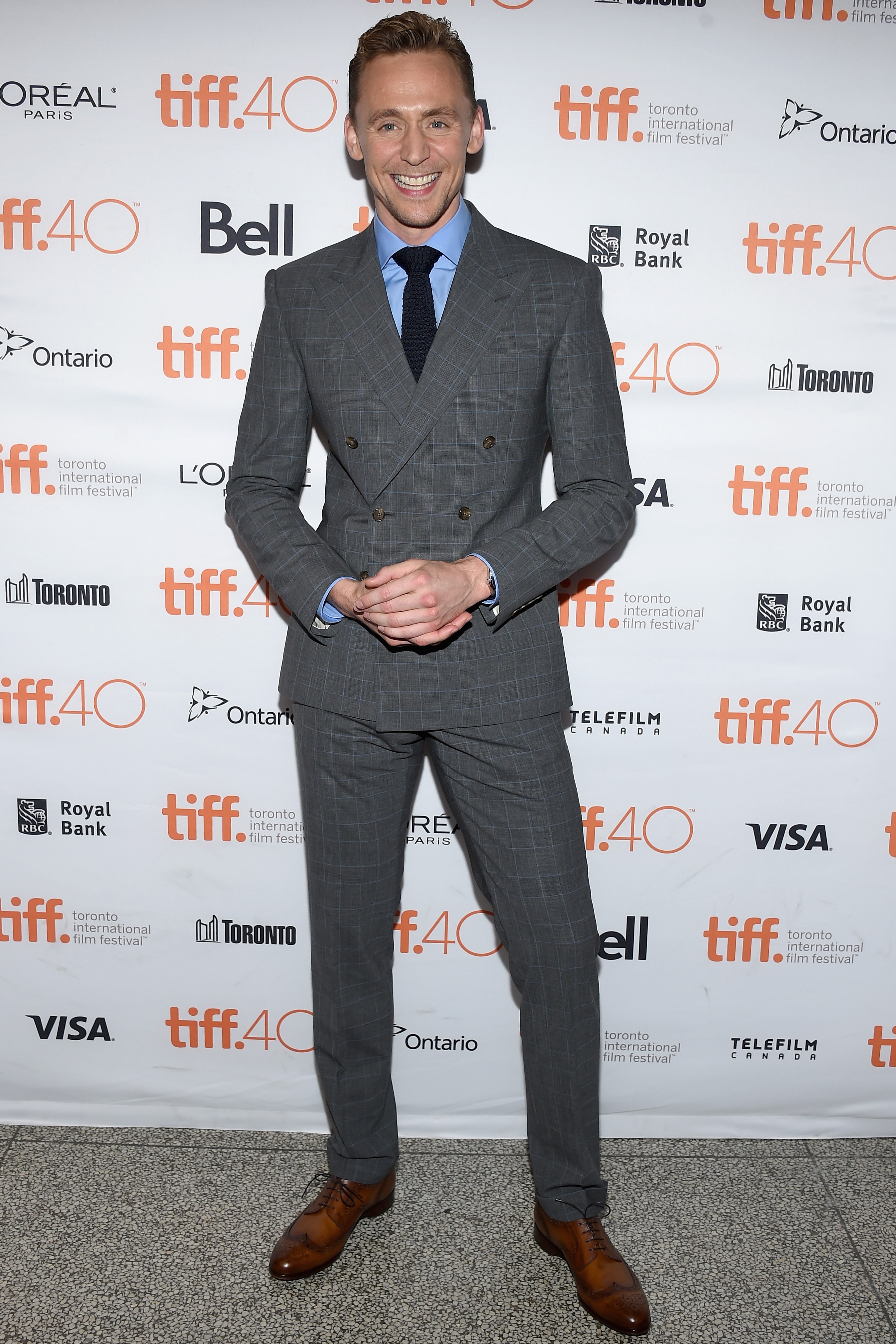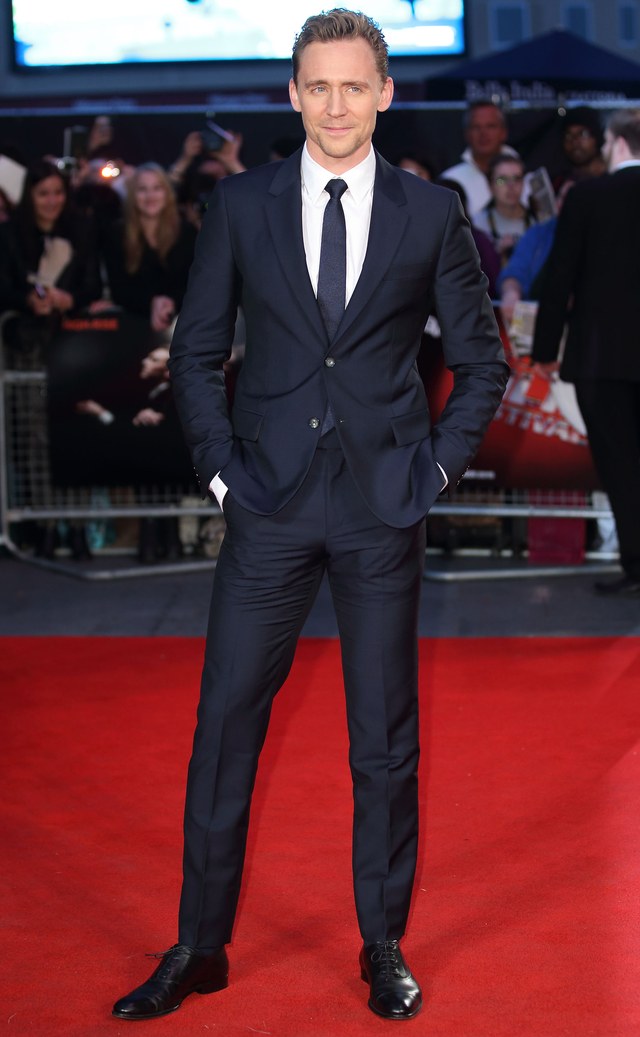 The Gold Standard
How to be one of the best-dressed guys in the room—any room? Just wear everything you see here.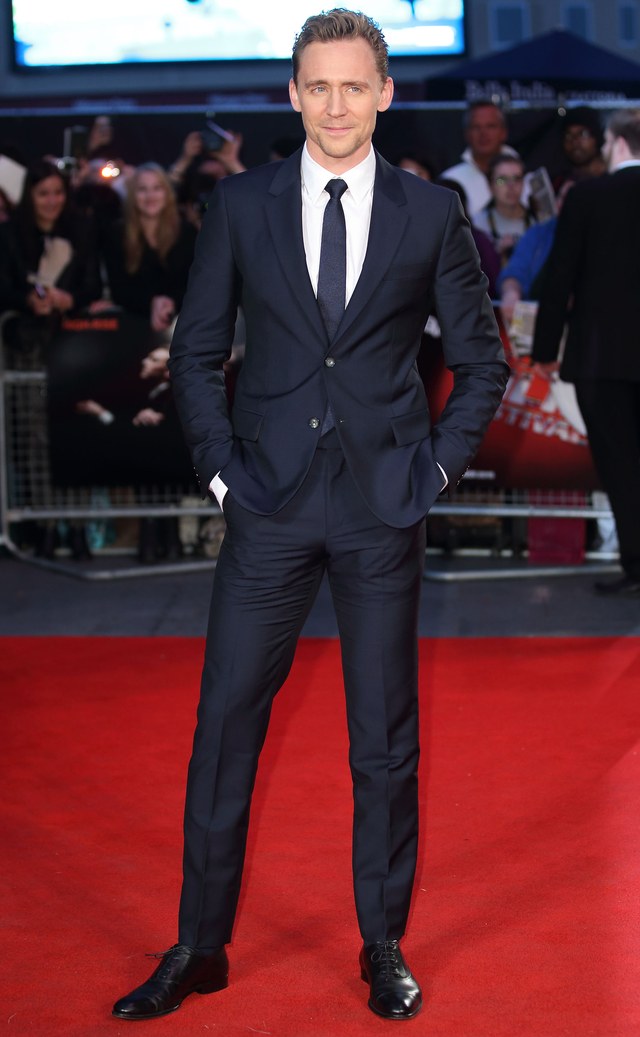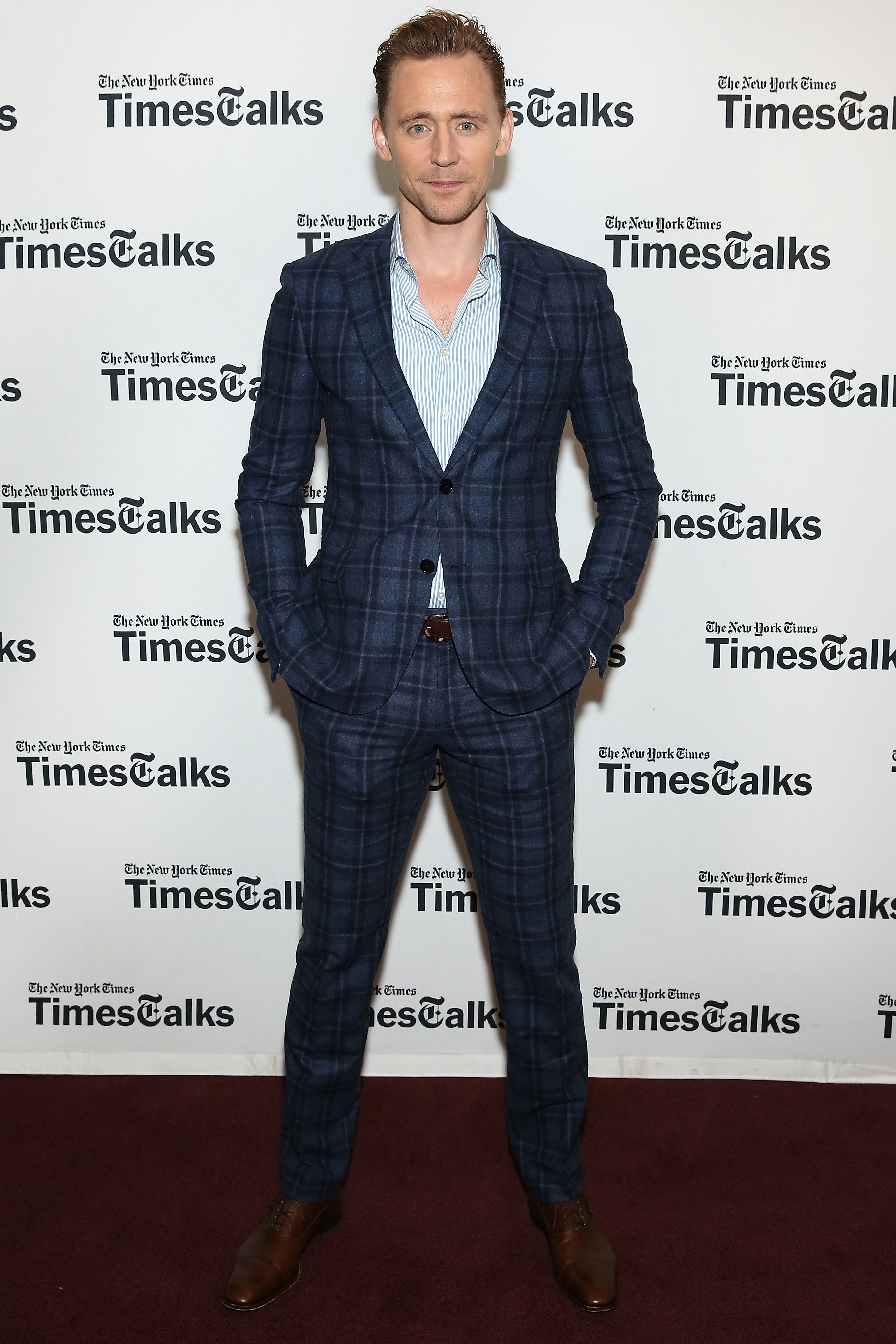 The Subtle Swerve
A patterned suit like this elevates every wardrobe basic you already own.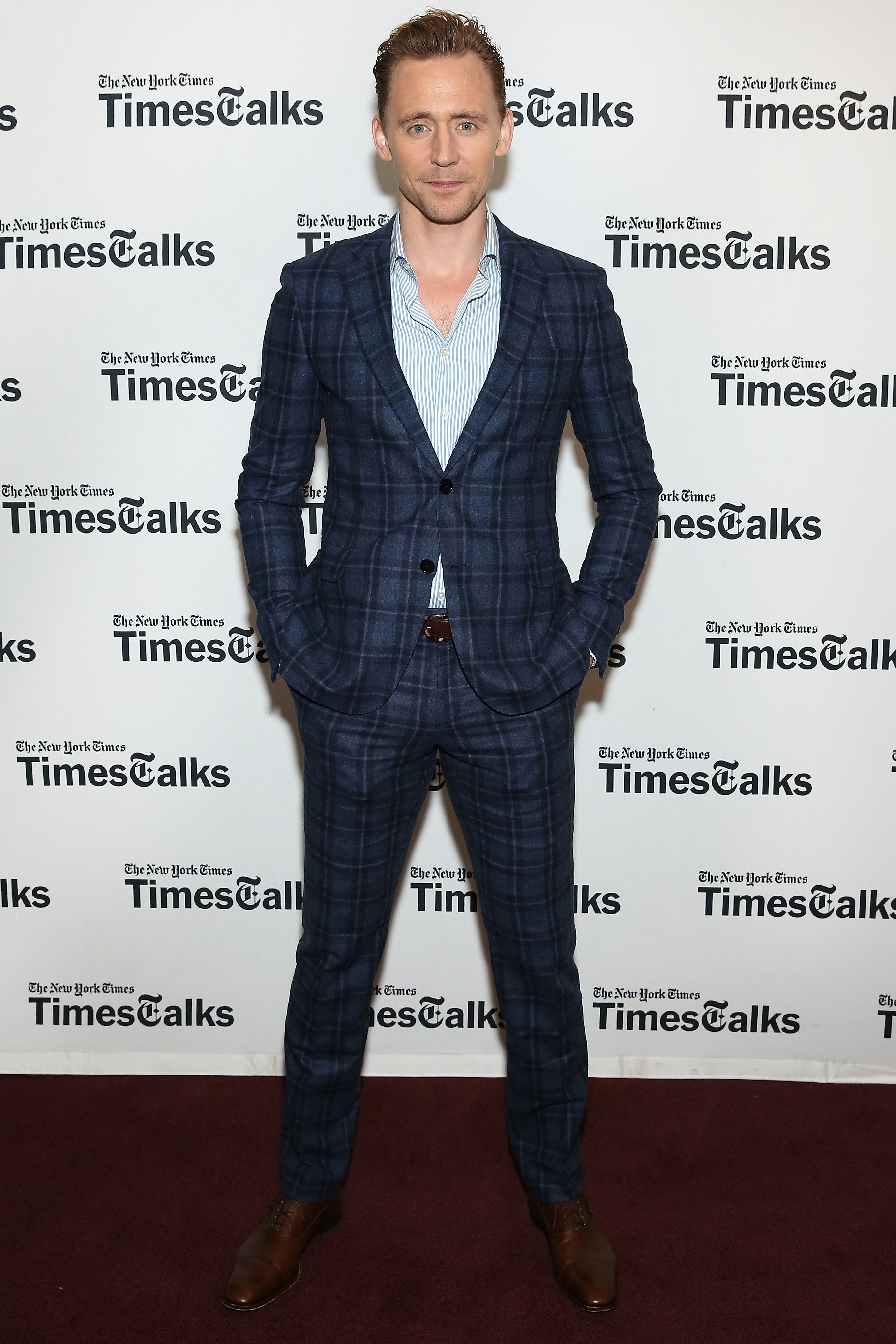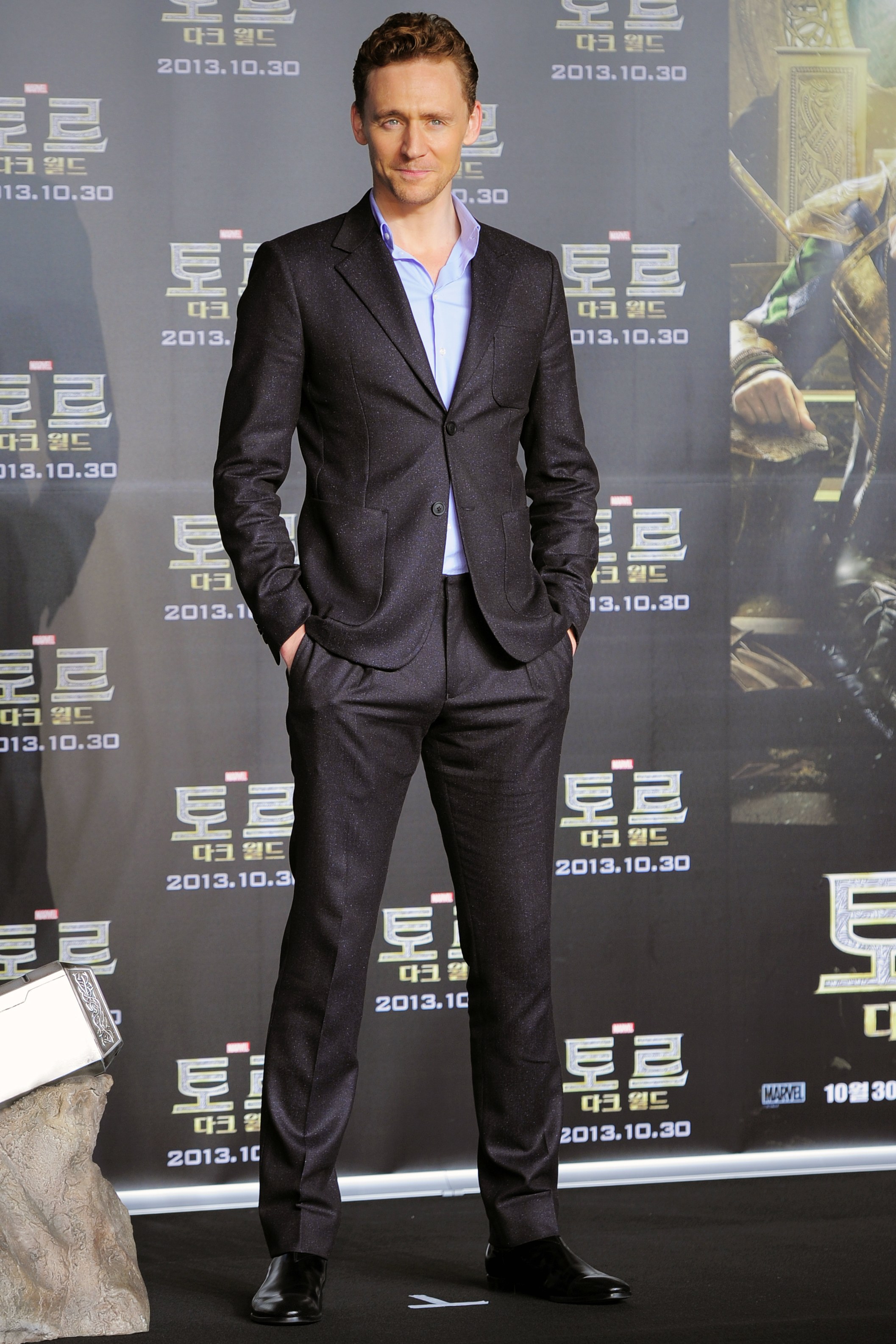 It's All About the Details
Like making a patch pocket, retro-inspired silhouette look as modern as anything else in this slideshow.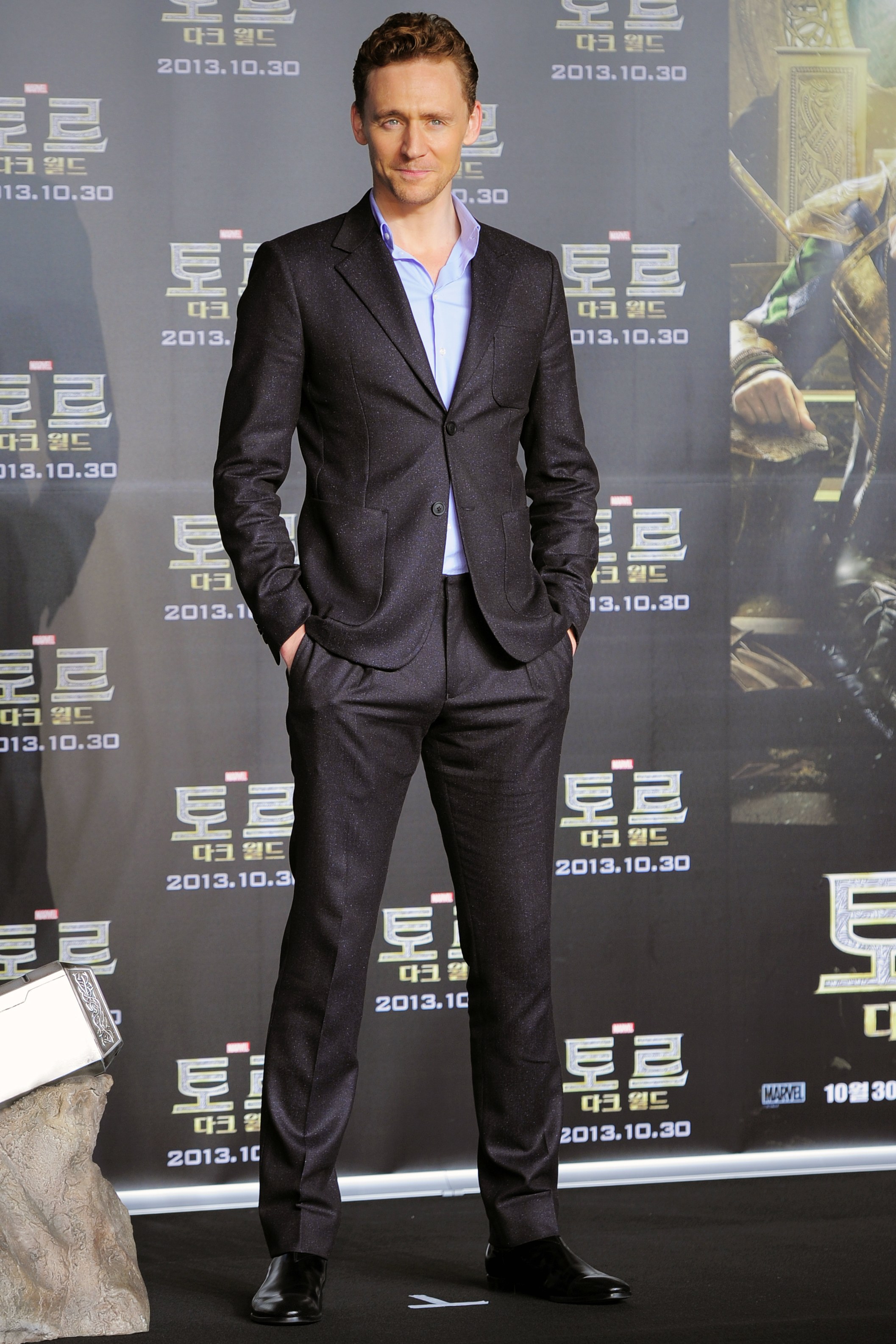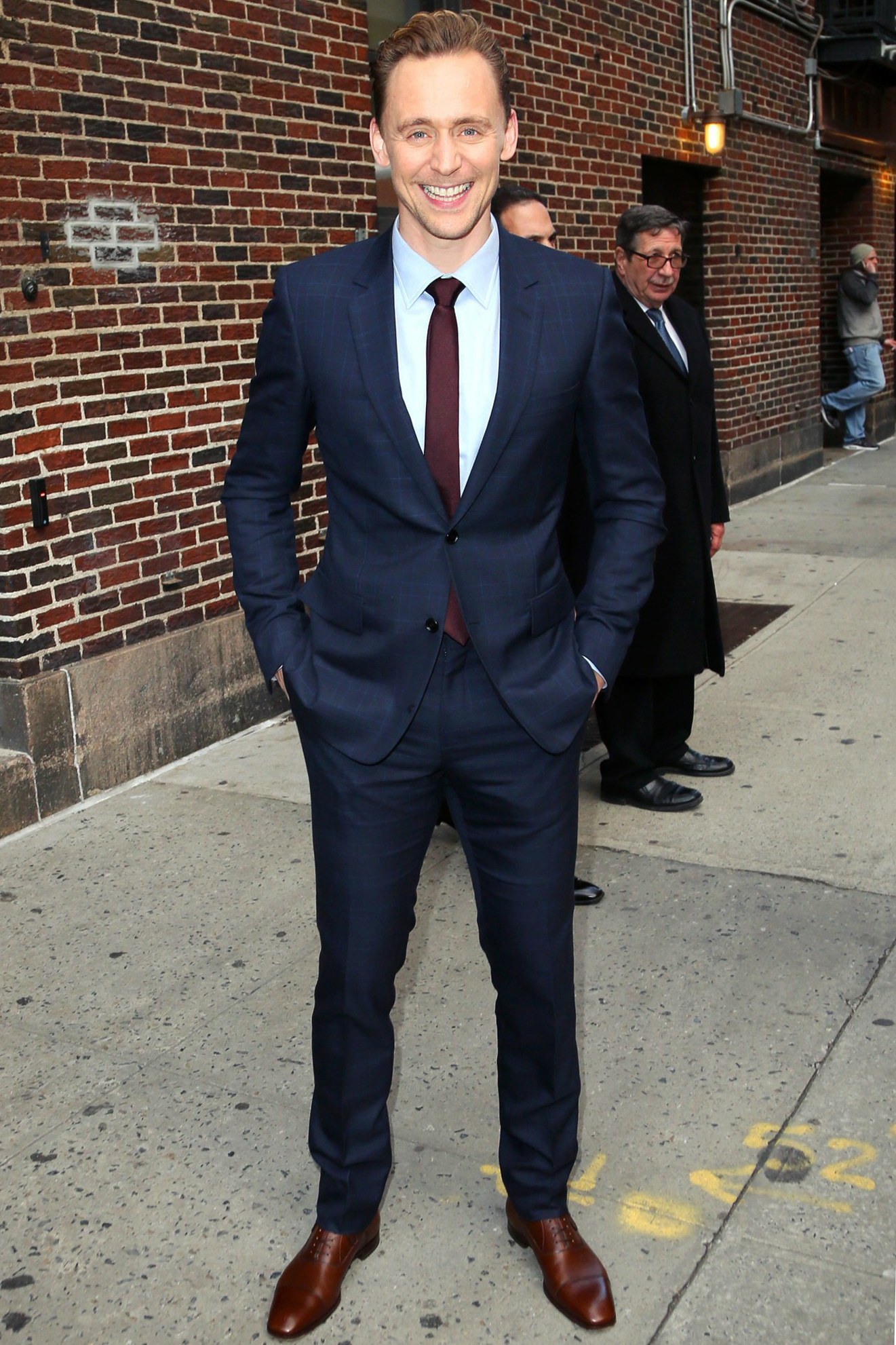 Sartorial Subtlety
Another case of all the right pieces in all the right places.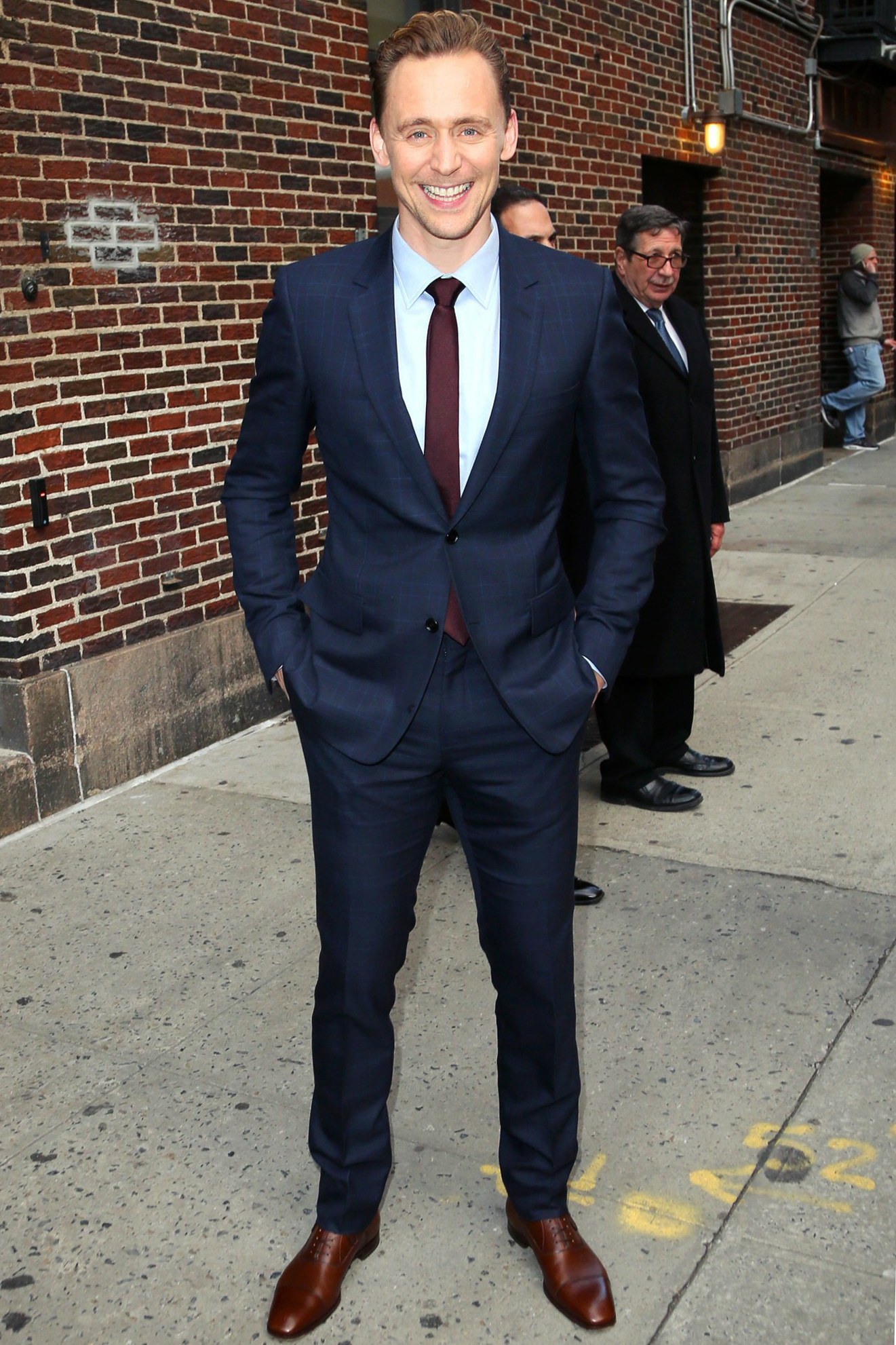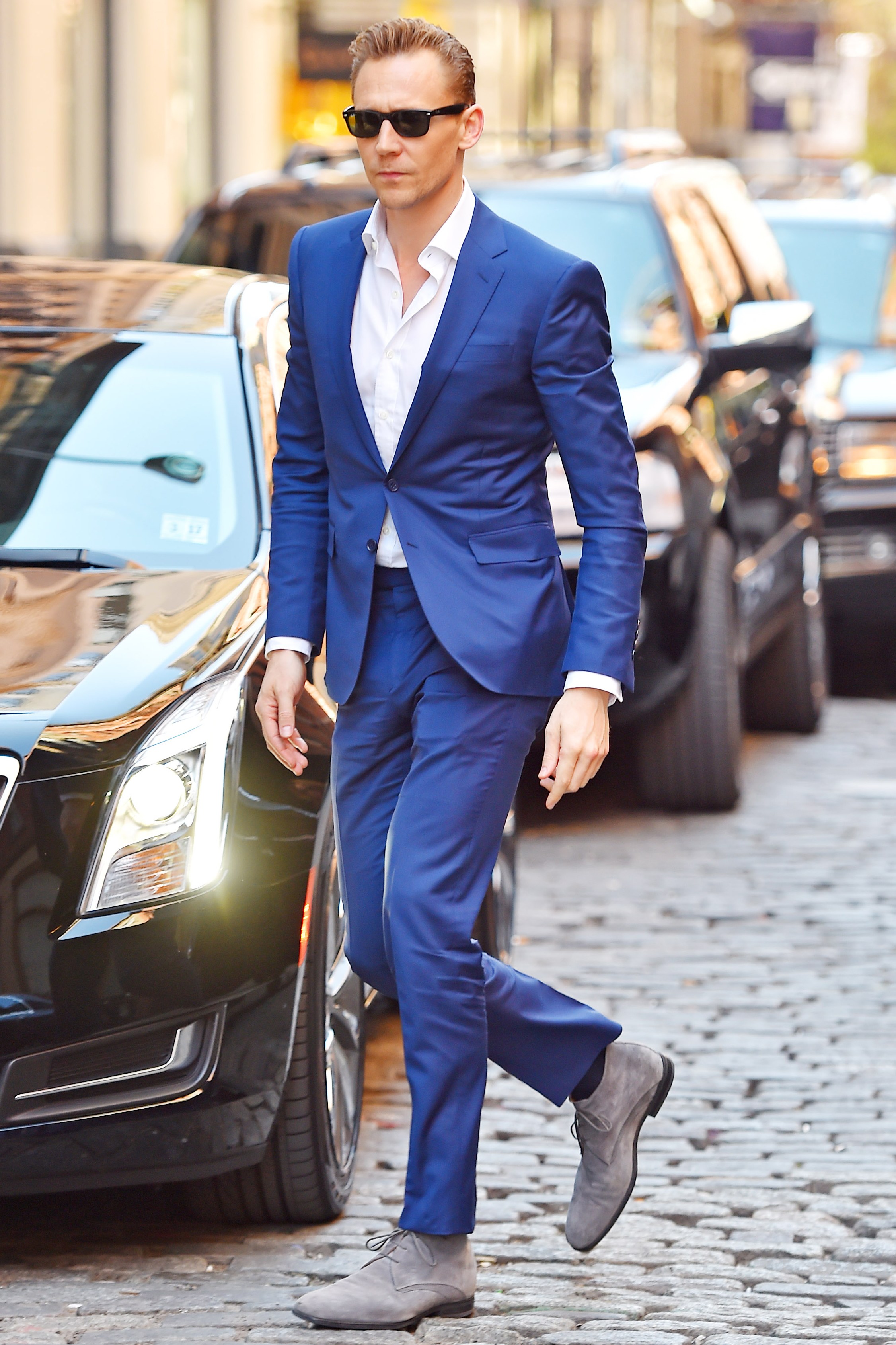 Bond Status Style
Seriously, look at this guy.