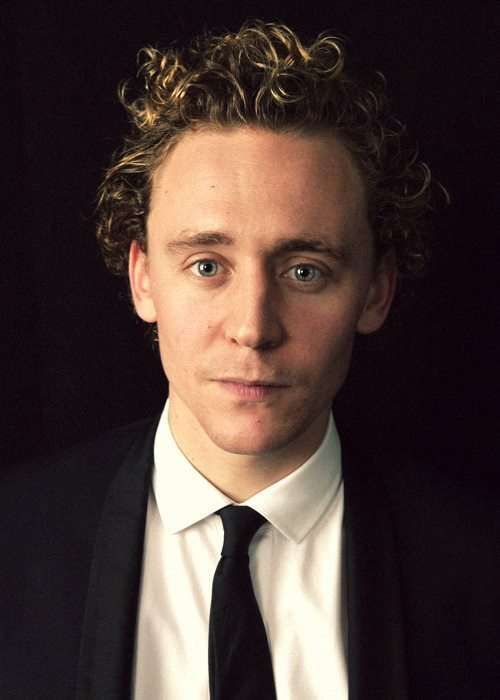 Tom William Hiddleston
Birthday: February 9, 1981
Birth Place: Westminster, United Kingdom
Height: 6'2"
Mother: Diana Patricia Hiddleston
Father: James Norman Hiddleston
Thomas William Hiddleston was born February 9, 1981 in Westminster, London, to English-born Diana Patricia Hiddleston, nee Servaes, and Scottish-born James Norman Hiddleston.  His mother is a former stage manager, and his father, a scientist, was the managing director of a pharmaceutical company. His maternal great-grandfather, Reginald Maxwell Servaes, was a prominent Vice Admiral, a Flag Officer commanding the Reserve Fleet, and his maternal great-great-grandfather was importer Sir Edmund Vestey, 1st Baronet, an English importer who was created a Baronet for supplying food to British troops during the First World War.  He grew up in Oxfordshire, England, with his two sisters, Emma and Sarah.
He attended The Dragon School in Oxford, a preparatory school, before boarding at Eton College.  At Eton, he was in a school play A Passage to India (2000), with Eddy Redmayne, playing the right leg of an elephant.  He continued on to the University of Cambridge, where he earned a double first in Classics. At Cambridge, he played rugby, but gave it up to pursue acting. His first term there, he was spotted by Hamilton Hodell, a casting agency, as he performed in A Streetcar Named Desire.  He was soon cast in his first television role as "Lord" in The Life and Adventures of Nicholas Nickleby (2001), quickly followed by roles in Conspiracy (2001), Armadillo (2001) and The Gathering Storm (2002).  He continued to study acting at the Royal Academy of Dramatic Art, from which he graduated in 2005. He made his London stage debut in Yorgjin Oxo: The Man at Theatre 503 in 2005, before appearing in Cheek by Jowl's The Changeling, at the Barbican Theatre in London, England, UK, in 2006.
Hiddleston is 6'2" with blue-green eyes that seem to change color as easily as he portrays expressions and impersonates another actor's mannerisms.  He describes his natural hair color and texture, blonde and curly, as giving him the look of a golden retriever.  He speaks French, Spanish, Italian, Greek and Latin, and plays the piano, guitar, drums, violin, lute and trumpet.