No Country Club for Old Men
First Aired: May 19, 2013
In the second half of the Season 11 finale, written by Teresa Hsiao and directed by Jerry Langford, the Griffins join a country club, after Chris begins dating the daughter of Rhode Island's richest family and Peter gets Carter thrown out of his country club.
Hank Azaria as Reginald Barrington
Sean Bean as the portrait of Peter Griffin's ancestor
Nick Cannon as himself
Tom Hiddleston as the statue of Peter Griffin's ancestor
Sharon Osbourne as herself
Emma Roberts as Amanda Barrington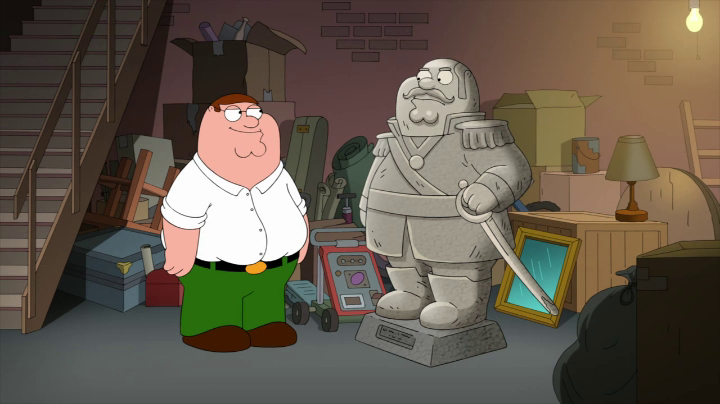 Statue (Tom Hiddleston): "Did you kill the painting?"
Peter: "This place is a nuthouse!"