"The London Film Festival is made possible by the British Film Institute, which recently launched "Film Is Fragile", a new campaign to raise funds to help preserve the nation's film collection. Established with great foresight in 1933, incidentally, the very same year in which Merian C Cooper and Ernest B Schoedsack released the first, now classic, King Kong picture for RKO, the BFI was smartly conceived by those working in the early days of film, who understood that it would become a powerful art form of the modern era. The BFI National Archive was intended as a collection of equal stature to such other great British collections as the National Gallery and British Library. But the BFI National Archive currently receives £6m a year; the British Library almost £100m. We must do all we can — I am now acting in my new capacity as ambassador to the BFI — to help them out. We can't predict the future (well, Ballard can, and Michael J Fox and Christopher Lloyd got very close), but we are bound inexorably to our past. And, if we don't preserve our film collection at the BFI — an urgent obligation of the present — then the treasures of the past, of film, of the defining art form of our age, will disappear, like all those selfies, into the cloud." - Tom Hiddleston for Financial Times, The Diary, November 20, 2015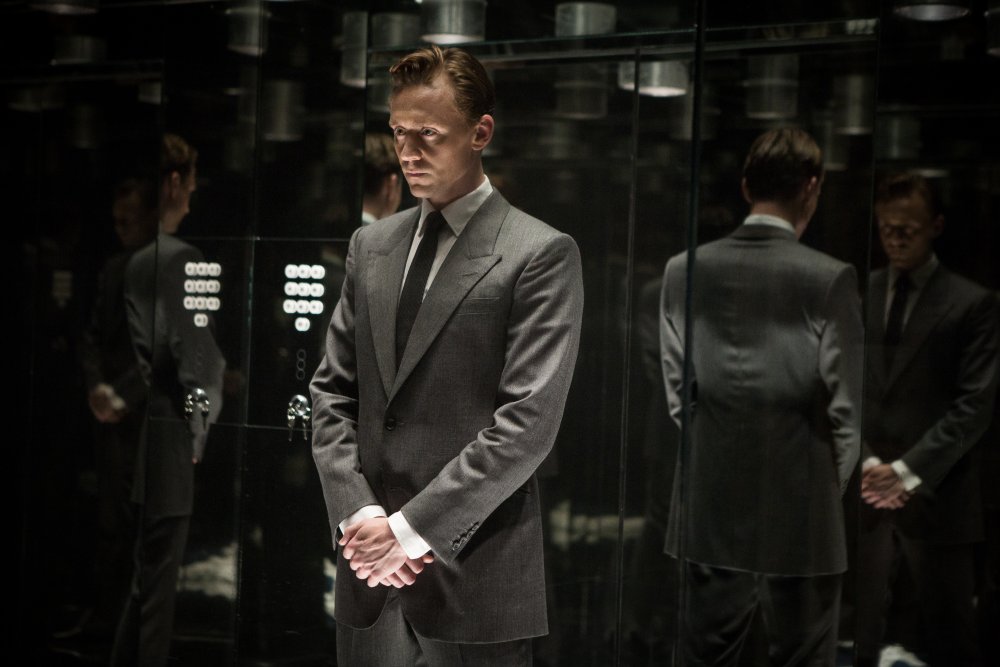 Tom Hiddleston becomes founding BFI Ambassador
The High-Rise actor's new Ambassador role will be a life-cause to advocate for British film and the BFI's vital work in building the next generation of film talent and film lovers in the UK.
The BFI today announces that British actor Tom Hiddleston has become its first official BFI Ambassador. As the champion for film in the UK, the BFI's charitable cause is to create a flourishing film culture and to drive the success of the industry. Tom's new Ambassador role will be a life-cause to advocate for British film and the BFI's vital work in building the next generation of film talent and film lovers in the UK.
Tom's film career is testament to the medium of film as an art form in all its glory. In parallel to starring in Hollywood blockbuster hits – including Thor, The Avengers and War Horse, Tom has been a committed artistic influence in the development of British film, working with key British filmmakers including Joanna Hogg (Archipelago), Terence Davies (The Deep Blue Sea) and Ben Wheatley, whose upcoming film High-Rise stars Tom and is premiering at the BFI London Film Festival on Friday 9 October.
Tom Hiddleston said:
"Film is an art form – one of the most powerful, accessible, democratic and transformative in our society. It allows us to see the world around us, and the lives of others. It plays a vital role in establishing our national identity and gives us confidence as a nation. The BFI looks after the most significant collection of film and television in the world. It should be treasured and protected, in the same way we treasure and protect all our great cultural collections, from art and music, to libraries and museums. The BFI's mission is to ensure that our film culture is kept alive, and to inspire the next generation of film talent. It's the reason the BFI exists and why I am committed to being a BFI Ambassador."
Amanda Nevill, BFI CEO said:
"Tom is a hugely admired and influential actor who understands the full breadth of film culture. He moves fluidly from starring in the world's most successful blockbusters to remaining engaged with – and loyal to – emerging British filmmakers where he is admiringly bold and risk-taking in his choices. This potent combination demonstrates Tom's innate understanding that greatness in film rests upon deep cultural foundations – something that Britain is exporting to the world. Tom will be an enormous boost to the BFI and I want to thank him for taking on this extremely important role on behalf of British film."
A lifelong supporter of the BFI, Tom will help raise awareness of the BFI's key activities as a cultural charity including its film programmes, film education, film preservation at the BFI National Archive and BFI led initiatives to build the next generation of film talent such as the BFI Film Academy.
Tom will attend the BFI's fundraising gala LUMINOUS tonight, taking to the stage for his inaugural BFI Ambassador speech to explain why he is such a passionate supporter of the BFI. LUMINOUS guests, some of the best known faces and most talented names in the British film industry, will gather to raise funds for the BFI National Archive – the UK's national collection of film and TV.  BFI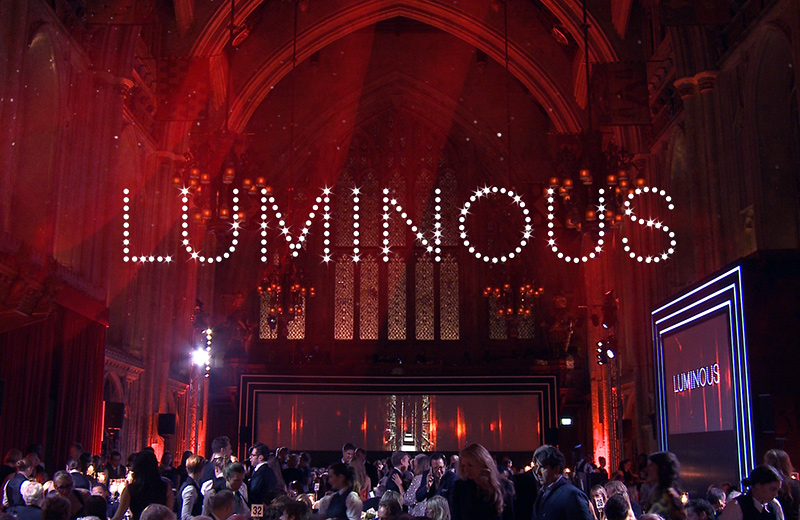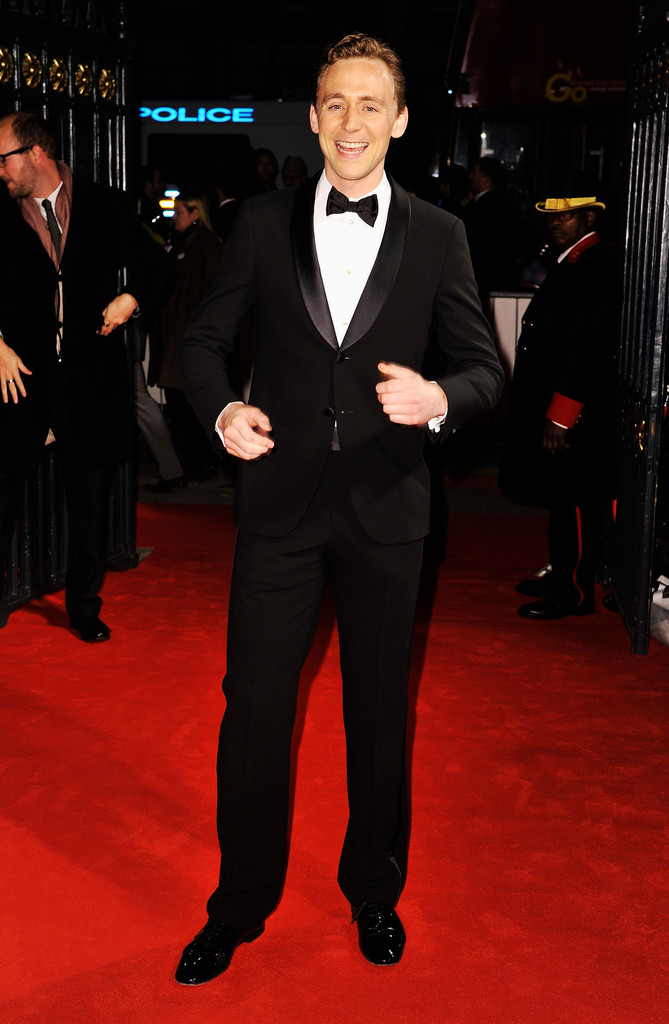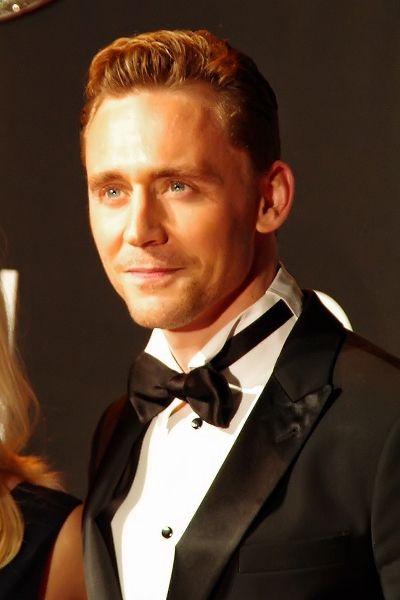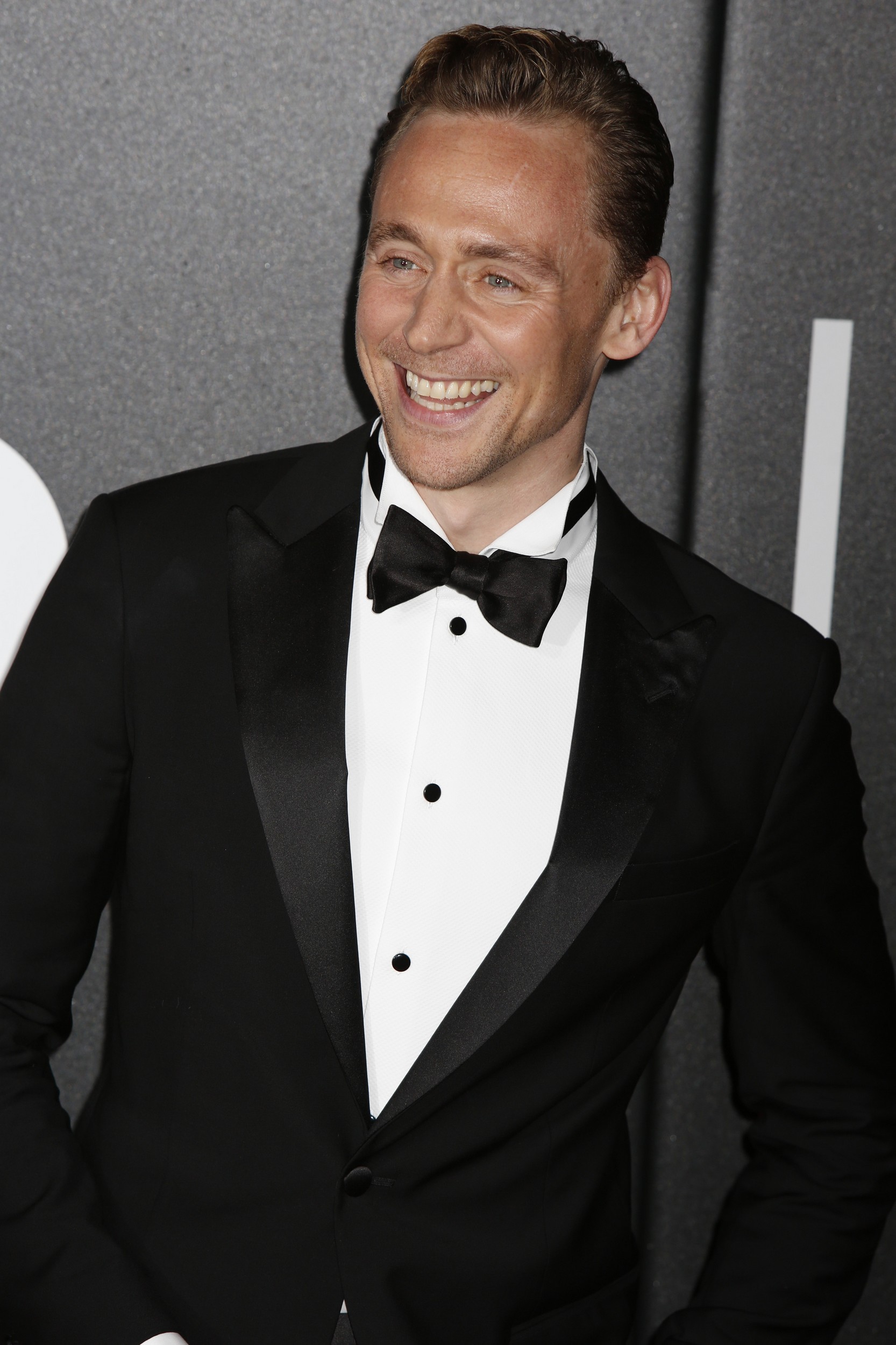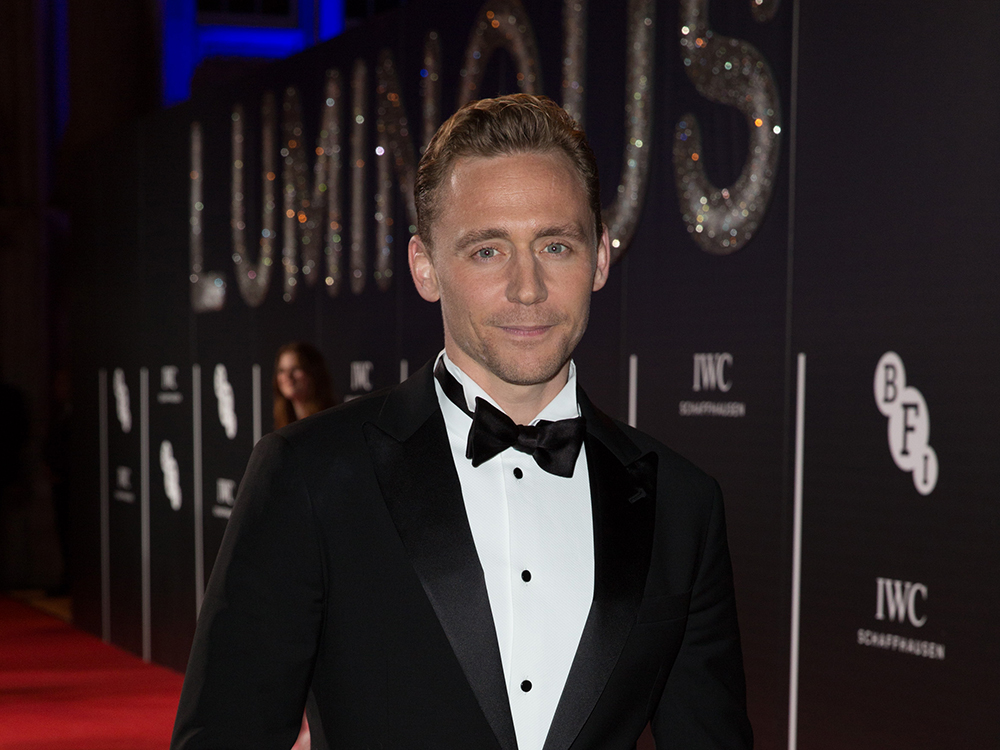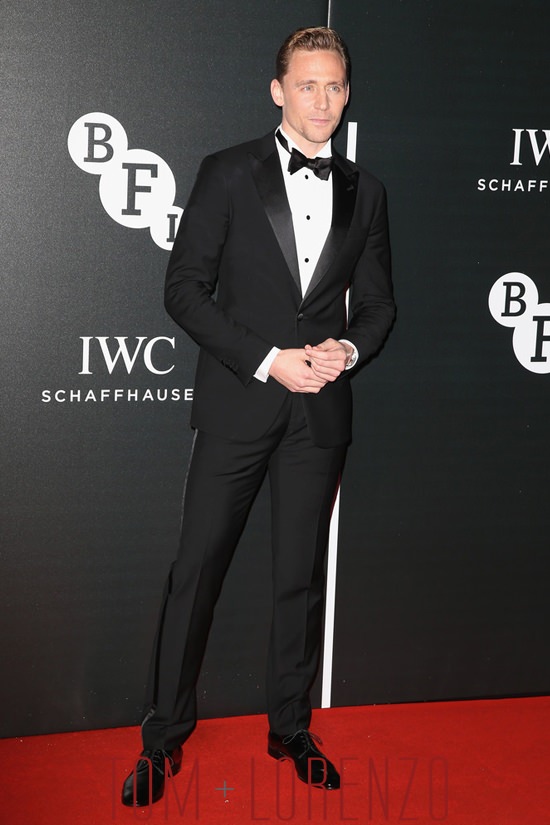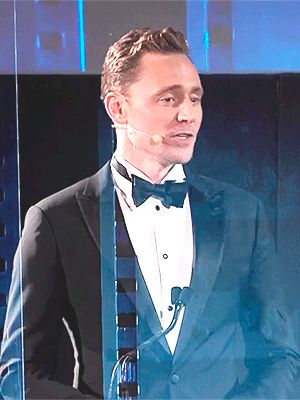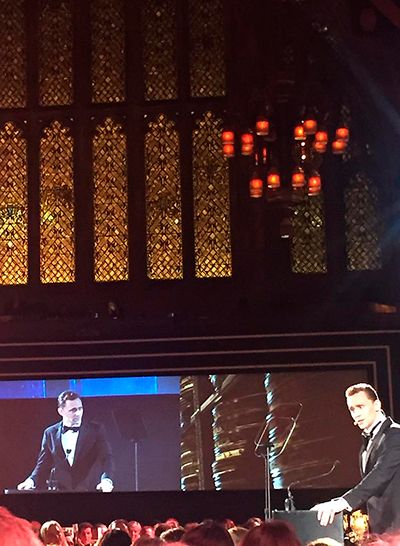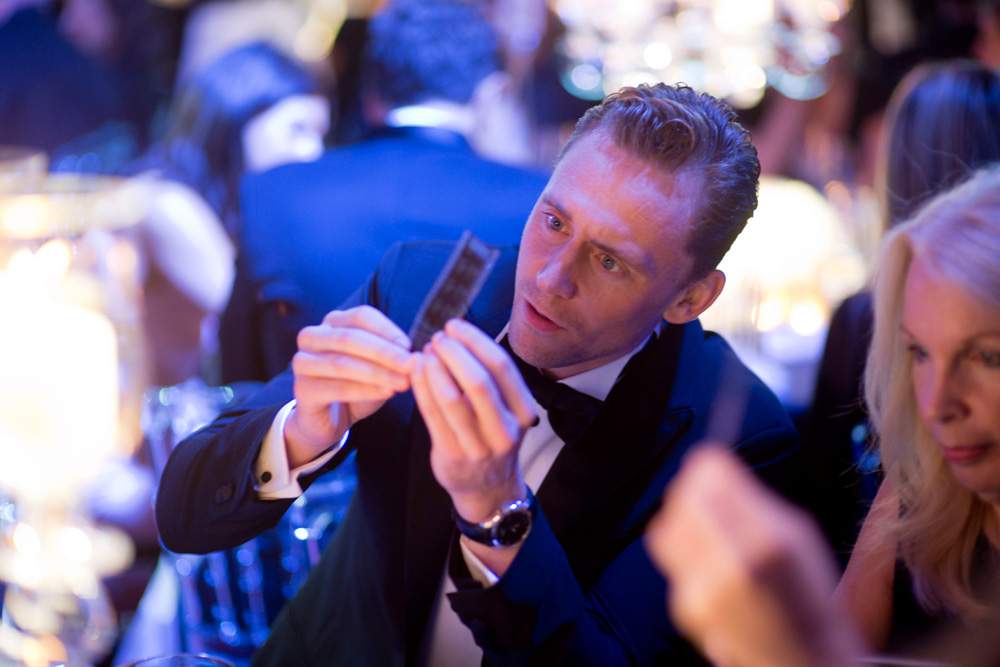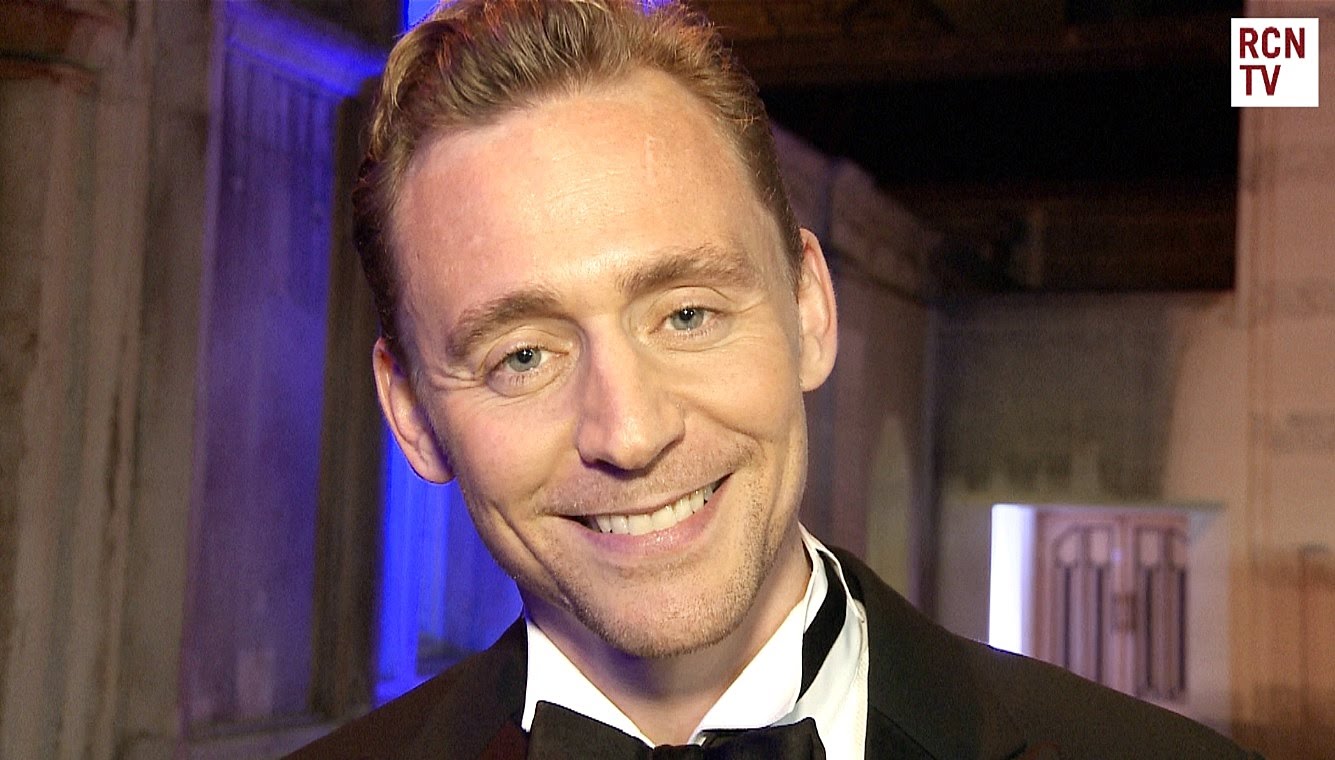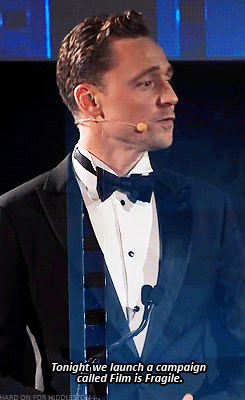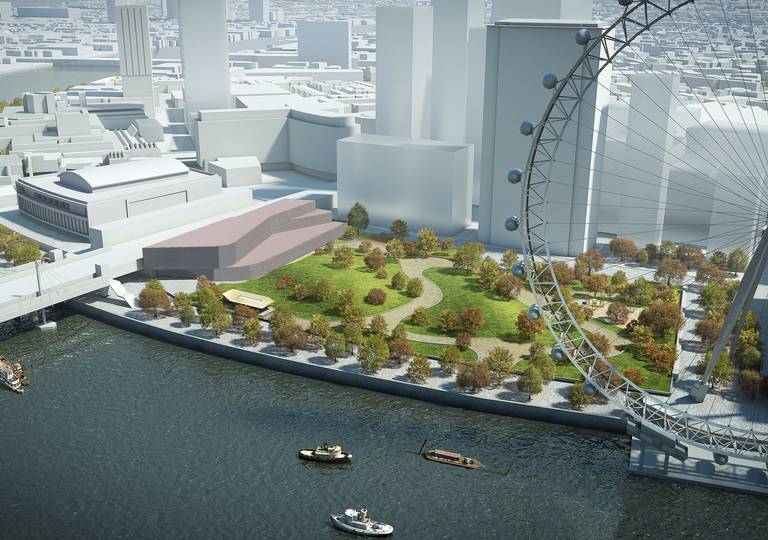 Tom Hiddleston and Idris Elba launch mission to build £130m home for British film on South Bank
RASHID RAZAQ
25 May 2016
Bond rivals Tom Hiddleston and Idris Elba today joined forces to announce a £130 million home for British film on the South Bank.
The landmark British Film Institute building, on the site of a car park between the London Eye and the Royal Festival Hall, will house a gallery and a research and education centre as well as three cinema screens with a combined capacity of 1,100.
The actors, who are both rumoured to be in the running to take over from Daniel Craig as James Bond, joined screen stars including Dame Helen Mirren, Ralph Fiennes, Romola Garai, Sir John Hurt, Gugu Mbatha-Raw, David Walliams and directors Stephen Frears and Mel Brooks to hail the new International Centre for Film, TV and the Moving Image.
BFI Ambassador Hiddleston, 35, said: "British film — the tradition which has created and produced so much extraordinary talent both in front of and behind the camera, all of whom have gone on to make films which will endure long after most of us are gone — needs a national home and the BFI is the organisation to build it.
"It is so important for us to show a new generation that a career in the creative arts, in film, is possible and valuable. It's important for us to show a new generation that the British film industry can provide huge opportunities for fulfilment and growth. It can help build a sense of community and cultural identity. Film-making is an art, a craft, and it's also a real job."
Elba, 43, said: "Britain is a great centre of creativity and film is at its heart. If we want to see this continue to flourish, then we have to encourage young people from all backgrounds to think about it as a career, which we aren't going to do if we don't shout about it.
"It's time we had a proper national home worthy of this 21st-century art form, and I'm excited for all of the brilliant opportunities this will bring."
Dame Helen, 70, said: "The proposal for a new centre is a very exciting one and will bring young people and their energies and understanding of the modern world into this amazing form of culture and of self-expression — cinema."
Fiennes, 53, said: "The proposal for a high profile and distinctive home for the BFI in the heart of London is very exciting. A building that would not only utilise the most cutting-edge digital technology but would also provide access to the extraordinary BFI film archive."
The centre, due to open in 2022, will be in addition to the BFI's current 1957 South Bank building, a five-minute walk away. The development will include an expansion of the Jubilee Gardens, creating more than an acre-and-a-half of additional green space.
Amanda Nevill, BFI head, said the scheme got the go-ahead after an anonymous benefactor came forward with an £87 million donation. The remaining funds now need to be raised — and the search is on for a world-renowned architect to create a building befitting the location.
She said: "Britain is one of the most exciting and creative places in the world right now and London is at the heart of it. But we have been way behind other cities such as New York, Paris and Los Angeles in creating a proper national home.
"The new building will be for people living around the corner and for people flying in from LA. It will be an international centre for film, celebrating our Ken Loaches and a resource for the young student at school in Lambeth who wants to pursue a career in film."
Sir John Hurt, 76, said: "The BFI has spent the last 65 years under Waterloo Bridge – in that time cinema and television has developed into the great modern art form. It's time we had a building that reflects the scale of our achievements and our ambition for the future but more importantly gives everybody the opportunity to fully experience the world of film in all its glory."
Comedy icon Mel Brooks, 89, added: "Britain deserves a home for film that reflects its stature internationally – a place that's on a par with your other great institutions like The British Museum, National Gallery, National Theatre – a home that shows the world how important British film is and where years from now the next Powell and Pressburger may be discovered and supported.
"The BFI belongs alongside London's iconic beacons of wonder and discovery; this new Centre will open up the magic of moving image to inspire our filmmakers and film lovers of the future."
London Mayor Sadiq Khan said: "These plans for a new state-of-the-art building offer a fantastic opportunity for the capital's moving image artists. As well as strengthening London's position as a global leader for the creative industries, the centre will create a new generation of TV and film lovers and give Londoners of all ages the chance to experience film and its amazing heritage in the UK."  ES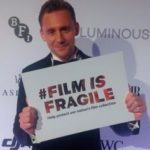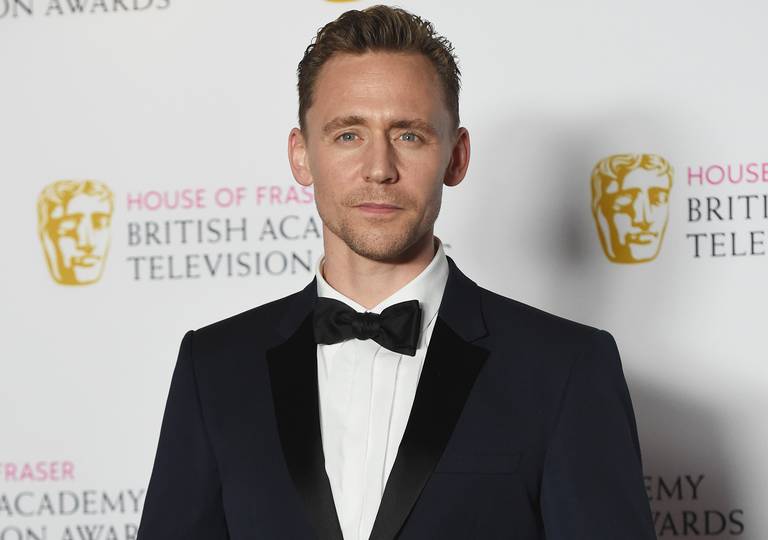 Tom Hiddleston: British film is respected across the world, we need the BFI to build a proper home for it
TOM HIDDLESTON
26 May 2016 09:37
All the major art forms in Britain quite correctly have national homes – the National Gallery, the Tate, the Royal Opera House, the National Theatre. All except one – film.
We call it by many names: cinema, television, and the moving image. Film is the most profoundly influential, inspirational, and accessible art form of our time. Film has the power to change the way we think, to entertain, to inspire, to delight, and to move. It can change the way we feel about the world.
As a society, we need films in order to make sense of who we are: who we are to ourselves, and who we are to each other. When the lights go down, the music starts, and we disappear into another world. We enter the cinema as strangers, but we leave as a group, with a shared understanding of something new. We laugh, we cry, we cheer.
British film – the tradition which has created and produced so much extraordinary talent both in front of and behind the camera, all of whom have gone on to make films which will endure long after most of us are gone – needs a national home, and the BFI is the organisation to build it.
The development is a chance to create a new landmark, a cultural flagship, an architectural masterpiece which will celebrate film in all its glory. It will help to democratise and diversify the pool of talent coming into the industry. My great hope is that it will help support a diverse range of film-makers, both established and emerging – from all backgrounds – who will each have their own stories to contribute, who can each develop their unique and singular voice to articulate their perspective. In order to maintain a truthful reflection of the breadth and diversity of British life, we need voices from every quarter.
We have long produced the world's most exciting directors and actors working in the English language. British film has produced the greats: from directors like David Lean, Alfred Hitchcock, and Stanley Kubrick to Ken Loach, Mike Leigh, and Andrea Arnold; and actors from Sir Lawrence Olivier, Peter O'Toole and Albert Finney to Dame Judi Dench, Daniel Craig, Idris Elba and Tilda Swinton. Our studios and facilities at Pinewood, Shepperton, and Leavesden are world class, and the envy of the Hollywood. Our crews are celebrated and respected.
The British film industry is respected and admired all over the world. In Hollywood – where comic-book superheroes and the Jedis of the Star Wars universe are played by British actors; in Europe – where Ken Loach has just won the Palme d'Or at Cannes; in China – where the British Prime Minister during a visit to the country is asked when the Chinese public can expect the next episode of Sherlock – the reach of British film is far and wide. It is deeply loved and universally admired. Long may it continue.  ES
Ole Scheeren to make UK debut with new £130m BFI headquarters
13 JANUARY, 2017 BY RICHARD WAITE for Architect's Journal
Earlier this week the BFI confirmed to Construction News that it had selected Bangkok-based Pace Development Corp as its preferred bidder to fund, design and construct the project. The BFI has planned to build a new home on the site of the nearby Hungerford car park for nearly a decade, but has so far been unable to secure funding for the scheme.
Pace Developments has offered to provide £87 million for the project, as well as providing full design, build and partial fit-out. In return it is understood the company will receive full naming rights for the building, exclusivity of food and beverage sales in the venue, and partial repayment of the funding over a period of time.
Last May, it emerged that the British Film Institute had received an £87 million funding proposal from a mystery investor to support the project. At the time the BFI said that the investor could not be named because of laws around public procurement and the fact that there could be another investor. But according to recent OJEU documentation, the Pace Developments bid is the only one currently being considered by the BFI.
The new BFI centre, which is scheduled to open in 2022, would be part of the 6,500m² Jubilee Gardens development on the Thames riverside and is expected to feature subterranean auditoria.
In October 2009, then prime minister Gordon Brown pledged £45m to the BFI to build a centre on the site of the Hungerford car park. However, as coalition culture secretary, Jeremy Hunt removed the funding in 2010 as part of deficit reduction measures.