Call yourself a feminist?
This lot are loud and proud
BY ANNABEL BROG
OCT 30, 2014
Equality, that's what feminism means to us. And to these inspiring, influential and right thinking people. Thanks for joining the club, all.
Our December issue is dedicated to empowering and empowered women. And men. Emma Watson, Benedict Cumberbatch, Tom Hiddleston, Diane Von Furstenburg and many more brilliant, enlightened and altruistic people came together to make it for you.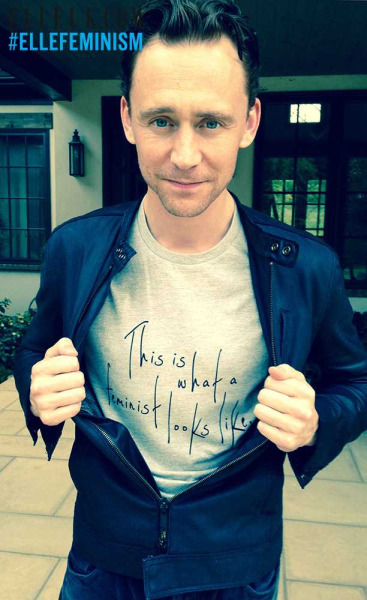 excerpts from Tom Hiddleston & Benedict Cumberbatch Are Proud Feminists & These 10 Quotes Prove That
By MARTHA SORREN
Nov 2 2014
The tides are finally changing and more and more men are stepping into the feminism conversation. Now Elle magazine's has launched #ElleFeminism with Benedict Cumberbatch and Tom Hiddleston among others to support gender equality. The two British heartthrobs recently donned "this is what a feminist looks like" t-shirts for Elle's December issue centered around empowering women. The idea is that anyone can and should be a feminist regardless of gender. After all, feminism is simply agreeing that men and women should have equal rights. It's not surprising that the pair readily agreed to be literally labeled as feminists. Over the years Hiddleston and Cumberbatch have said their share of feminist quotes, and joined in on campaigns for equal rights like Emma Watson #HeForShe campaign. Plus, both actors grew up with strong female role models. Hiddleston has two sisters and a mother all of whom were independent go-getters. Cumberbatch also has a sister and his mother is Wanda Ventham who was a pretty successful actress in her own right back in the 70s and 80s. Having a positive female presence in their lives certainly helped make them more attuned to the injustices women suffer and clued them in to how equal rights is kind of an obvious thing: so of course they're feminists. Hiddleston was one of the first to publicly join Emma Watson's feminism campaign.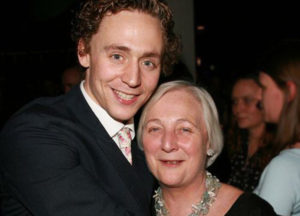 "I BELIEVE IN THE STRENGTH AND INTELLIGENCE AND SENSITIVITY OF WOMEN. MY MOTHER, MY SISTERS [THEY] ARE STRONG. MY MUM IS A STRONG WOMAN AND I LOVE HER FOR IT."
There's something wonderful about men who appreciate strong women.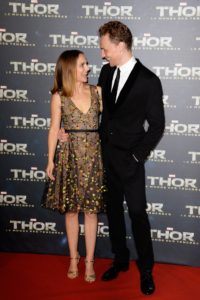 "JANE FOSTER IS A REALLY STRONG WOMAN AND I DON'T THINK SHE'S PARTICULARLY FAZED BY ASGARD. WHAT I LOVE ABOUT THE WAY NATALIE [PORTMAN] PLAYS HER IS SHE'S VERY CURIOUS AND VERY SELF-WILLED."
Tom Hiddleston is a Natalie Portman fangirl, as he should be. Her Thor and Thor 2 character Jane Foster was every bit as strong as Hiddleston says. She even had the courage to punch Loki.
"I SAID SHE SHOULD GO FOR IT. I THINK EVERYONE SHOULD PURSUE THEIR DREAMS."
Hiddleston gave the above awesome answer to this Metro reporter's rather dumb question: "Your younger sister is an actress. When she said she wanted to act did you feel she was encroaching on your territory?" News flash: women in film are not replacing men or stealing their territory. They just want some equal representation.
"I WORRY THAT SOMETIMES THE BUSINESS DOESN'T SEE HER INTELLIGENCE AND WISDOM. WE WORK IN A BUSINESS THAT'S OFTEN PREDICATED ON HOW YOU LOOK. SHE'S SO GROUNDED, I'M SURE SHE'LL BE FINE."
From the same Metro interview, this is how men should support women. We need more, I worry that people don't see her for more than her looks, but she's strong so she'll be able to handle herself—and less men rescuing damsels in distress.
"I THINK EVERYONE'S VOICE IS WORTH HEARING. SO IF YOU'VE GOT SOMETHING TO SAY, SAY IT FROM THE ROOFTOPS."  Bustle
Why Tom Hiddleston Is Getting Naked In The Name Of Feminism…
by: Maxine Eggenberger
24 SEP 2015
Tom Hiddleston has highlighted the disproportionate amount of female nudity that we see on the big screen, and he's on a mission to set this wrong to right
Tom Hiddleston has always been a self-confessed feminist. A keen supporter of fellow actor Emma Watson's global HeForShe campaign, he uses any opportunity he can to give his voice to campaign for feminism. And that includes his latest film role.
Swapping the Avengers franchise for Guillermo del Toro's new Gothic horror Crimson Peak, the 34-year-old Brit star made sure that, when it came down to the nudity within the film, it wasn't left for his female co-stars to solely take on. 
Speaking to E! News about his new role, Tom explained that he felt the nudity seen throughout the film was justified thematically by the script as it outweighed the film's heavy horror theme, and that he saw it as an opportunity to bridge the gender gap in on-screen objectification.
He, rather eloquently, said: 'I didn't have a problem with the nakedness, because I felt that there's always been a strain of sexuality in Gothic romance, as much as there has been the fear of death and the threat of violence. It's a very violent film and I felt like we needed to balance that. So if we're going to bring up the violence we needed to bring up the sense of sexuality.'
He continued: 'We actually talked about it. It's so often in movies that women are more naked than men and that's unfair. We wanted to sort of redress the balance.'
Tom getting naked in the name of feminism? This is great on so many levels…  Instyle