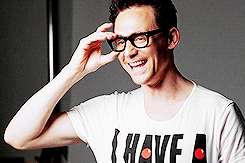 Comic Relief is a major charity based in the UK, with a vision of a just world, free from poverty.  Their mission? To drive positive change through the power of entertainment.
The money you donate is put towards projects across the world, that are effectively tackling inequality and making lasting change. They support more than 2,000 projects.
As well as fundraising, they also help to raise awareness around important issues. It could be by shining a light on overlooked issues, working to change legislation, collaborating with other organisations or funding new, innovative approaches to old problems. Sometimes, it's something entirely different. The results can be incredible.
Make Poverty History
The Make Poverty History campaign coincided with the UK chairing the G8 summit, in 2005. Much was achieved, including the promise from the G8 leaders to dedicate an extra $48 billion per year, by 2010, to fight issues such as Malaria and HIV. There were new commitments to Fairtrade, and $1 billion of debt per year was dropped for poor countries. Also, all UK political parties committed to the target of spending 0.7% of national income on aid; a promise still honoured today.
Enough Food for Everyone
Comic Relief was the creative force behind the Enough Food For Everyone IF campaign. The campaign was launched in January 2013 to tackle the causes of hunger, and focussed on the June G8 summit in Ireland. It helped to re-secure the commitment agreed in 2005, of spending 0.7% of national income on aid. In addition, ahead of the G8, governments and other donors pledged a further $4.1 billion to tackle malnutrition, which could save the lives of almost two million children by 2020.

Education as a right
Comic Relief believes that every child has a right to a quality education. Much of our funding focuses on helping disadvantaged children and young people to access, stay in and learn in quality preschool, primary and secondary education.

Joining forces
Through our funding of the GAVI Alliance, we've supported the delivery of a combination of vaccines. These have included vaccines against five common childhood diseases, as well as other diseases such as rotavirus and pneumococcal, which are leading causes of deaths in children under five. Together, we've helped more than three million children, across Africa, to be given life-saving vaccines.
The Global Goals
After the world's leaders committed to 17 Global Goals to end extreme poverty, fight inequality and injustice and halt climate change, we've all got a job to do - tell everyone about them! The Goals represent a unique chance to get these things done for all people, everywhere. But for that to happen they need to be made famous... which is where you come in.
What is 

Red Nose Day

?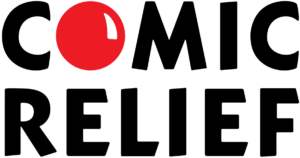 Every two years, people across the UK come together and do something fun. However, Red Nose Day is more than just a special day to have fun. It harnesses the power of comedy to propel a movement to end child poverty, where people work, and laugh, together to make a difference. Every child has a right to be healthy, safe, educated and empowered for the future.
Red Nose Day makes it fun, while raising money and awareness for kids in need at home and around the world, one red nose at a time.
With every fundraiser held, TV special aired, partner enlisted, and Red Nose sold the movement continues to grow. Since 2015, Red Nose Day in America has raised over $100 million to help kids and young people most in need. Red Nose Day has raised over $1 billion globally.
Dress to impress this Red Nose Day
5 FEBRUARY 2015
Red Nose Day supporters will be able to snap up their own piece of fashion history after five of the world's top designers helped to create the 2015 Red Nose Day T-shirt range for Comic Relief.
Fashion royalty Anya Hindmarch, Karl Lagerfeld, Diane Von Furstenberg, Henry Holland and Matthew Williamson have partnered with TK Maxx to design the collection, which includes seven T-shirts and a onesie. Each limited edition design features a Red Nose Day twist and a quirky quote, so there is sure to be one to suit every personality.
Anya Hindmarch said: "The tireless and very brilliant efforts of the team at Comic Relief are incredibly inspiring. To be a part of the 2015 campaign and support such a wonderful cause is an honour. And quite frankly, fun!"
Lily Allen and Dermot O'Leary have joined forces to front the campaign, which was shot by world-renowned photographer Rankin.
A whole host of celebrities including Nicole Scherzinger, Debbie Harry, David Gandy, Gemma Arterton and Tom Hiddleston have also pledged their support by wearing one of the T-shirts.
Diane von Furstenberg said: "I am so proud to be a part of Comic Relief and the Red Nose Day campaign. It is a privilege to use my voice to support this incredible organization."
Henry Holland added: "I'm really honoured to be a part of such an amazing campaign. It's such a worthwhile cause and just to be playing a small part is raising money is extremely rewarding."
Louise Koser, managing director for TJX Europe, said: "We are hugely grateful for the support of our five incredible designers. With the help of the huge generosity of our customers and associates we hope the T-Shirts will raise a record-breaking amount for this year's Red Nose Day."
100% of the net profits from the sales go to Comic Relief, to help people living incredibly tough lives across Africa and here in the UK. (Comic Relief)