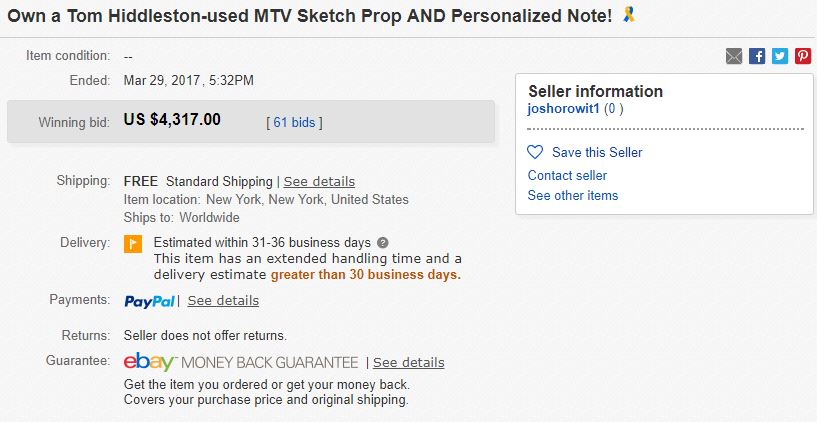 Own a one-of-a-kind piece of Tom Hiddleston memorabilia AND support a great cause! In 2012, Tom filmed a memorable sketch with Josh Horowitz for MTV called LOKI'D. The sketch has taken on a life of its own in the years since with fans re-creating their favorite moments, sharing GIFs, and even using the sketch as a means to raise money for worthy causes.
You can view the sketch here:
Now, Tom and Josh want to give something back to the fandom, by giving one lucky (and generous) fan a piece of mischief from the sketch--the actual "Wendy" mustache Tom wore in the sketch.
You can watch Tom and Josh announce this charity auction in this video (and see Tom once again wear the now infamous mustache) at 28:52 here.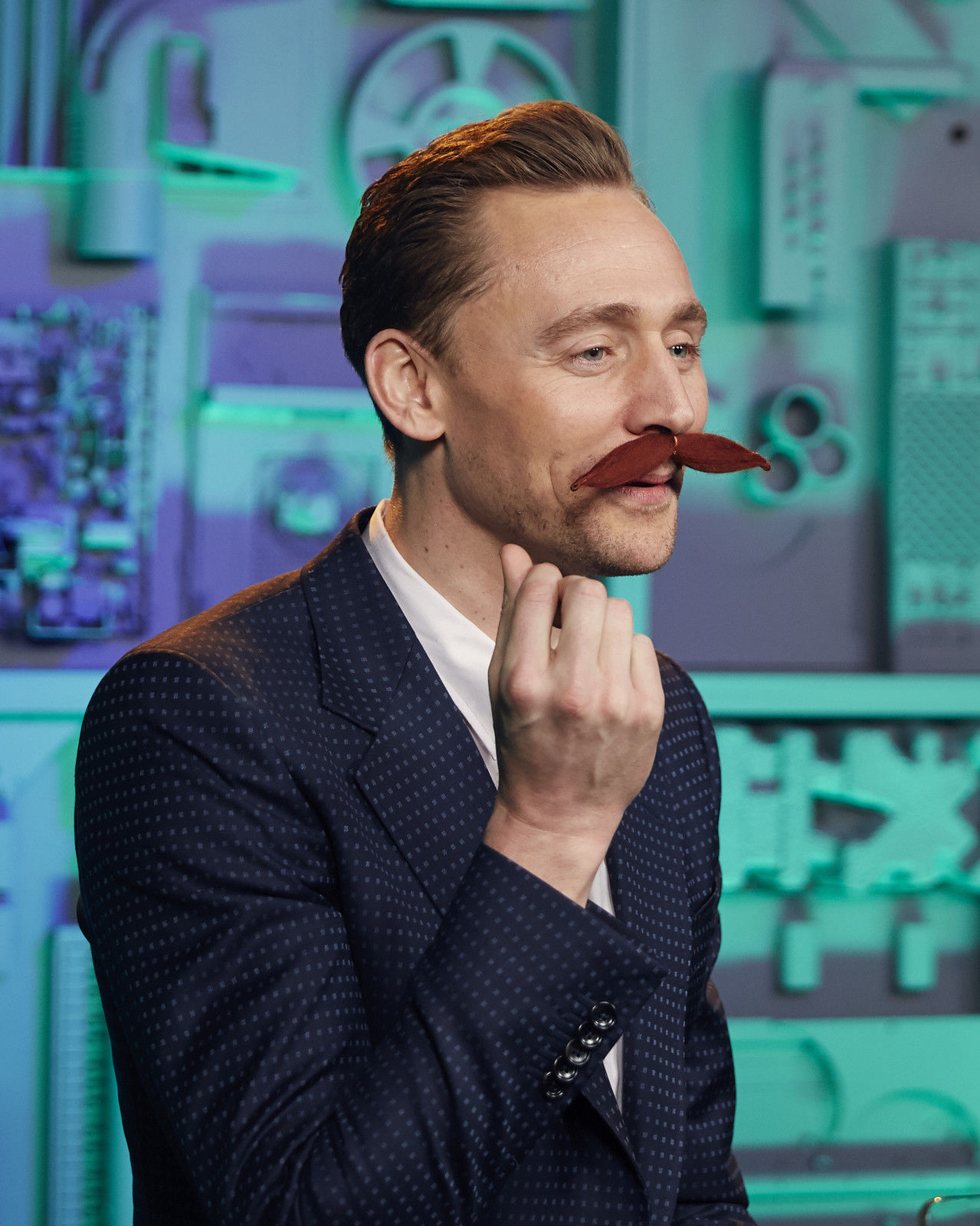 We are pleased to say that not only will you receive this one-of-a-kind prop worn by Tom himself, you will also receive a handwritten, PERSONALIZED note from Tom thanking you for your generous support of one of his favorite causes – UNICEF.
THE TOM HIDDLESTON EFFECT: PROJECT WENDY, LOKI'D, 'AVENGERS' AND MUSTACHES
09/07/2012
by Joel Hanek
In the spring of 2012, Mr. Loki himself, Tom Hiddleston, came through the MTV News offices to film a skit that Josh Horowitz and I wrote for MTV After Hours. The sketch, "Loki'd," entailed a delusional version of Mr. Hiddleston benignly torturing our host over the span of a day. Not only did Tom prove to be the one of the nicest humans to exist (he stayed even longer than scheduled just to throw himself into boxes and writhe around on the floor), but he also turned out to be hilarious: while dressed up as "Steve," Tom decided on the spot to name his fake mustache "Wendy."
Which brings us to today, when #ProjectWendy began popping up all over Twitter.
Being the digital hermit that I am, I decided to investigate a bit further. It turned out that all of the photos related to #ProjectWendy weren't part of a global effort to promote mustache awareness but rather to celebrate the fan community and the man who brought Loki to life. Indeed, people all over the world are participating in #ProjectWendy. It was even trending in the UK!
Consider us Loki'd! You can see more photos of people wearing their Loki inspired mustaches by searching #ProjectWendy on Twitter. And for anyone who's ever watched an After Hours segment, I very sincerely say thank you! You're the best.  (MTV)