Dragon School, Bardwell Road
Oxford, Oxfordshire OX2 6SS
On Facebook, @dragonsale

Tom Hollander recording for "A Selection from the Dragon Book of Verse." The audio cd will be sold at this year's Authors' Corner.
++++++++++
December 2, 2017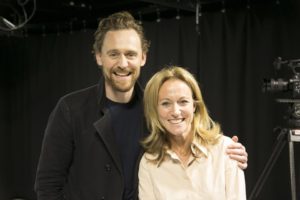 A wonderful Christmas gift for Dragons great and small, our brand new audio cd (not a video) 'A Selection from the Dragon Book of Verse' will be available to buy in our Authors' Corner. The audio cd features readings by distinguished ODs (Old Dragons) such as Antonia Fraser, Hugh Laurie, Tom and Emma Hiddleston, Sebastian Croft, Tom Hollander, Pippa Stallworthy and more.  Don't miss out!
At the moment, this cd is only available to our school community. We will update the website if this changes. Thank you.
+++++++
November 29, 2017
This short clip is a taster of the what you can hear on the AUDIO CD of poetry read by Old Dragons. This wonderful poetry book and audio CD are being sold at this year's Dragon Sale on Saturday 16th December 2017. This taster film is not on sale, but was filmed to show some of the generous ODs that came together to create this fabulous Audio CD.
About The Dragon Christmas Charity Sale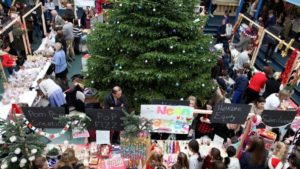 The Dragon Christmas Charity Sale brings the entire Dragon School community together on the last day of the Christmas Term to raise money for charities linked to children and families.  It is a wonderful opportunity for everyone - children, parents, grounds staff, teaching, administrative and catering staff - to work together during the Christmas Term, making and creating ideas, culminating in the wonderfully chaotic and fun Dragon Sale.
This year the 74th Sale will be on Saturday 16th December 2017 at 9.30am.   DragonSale