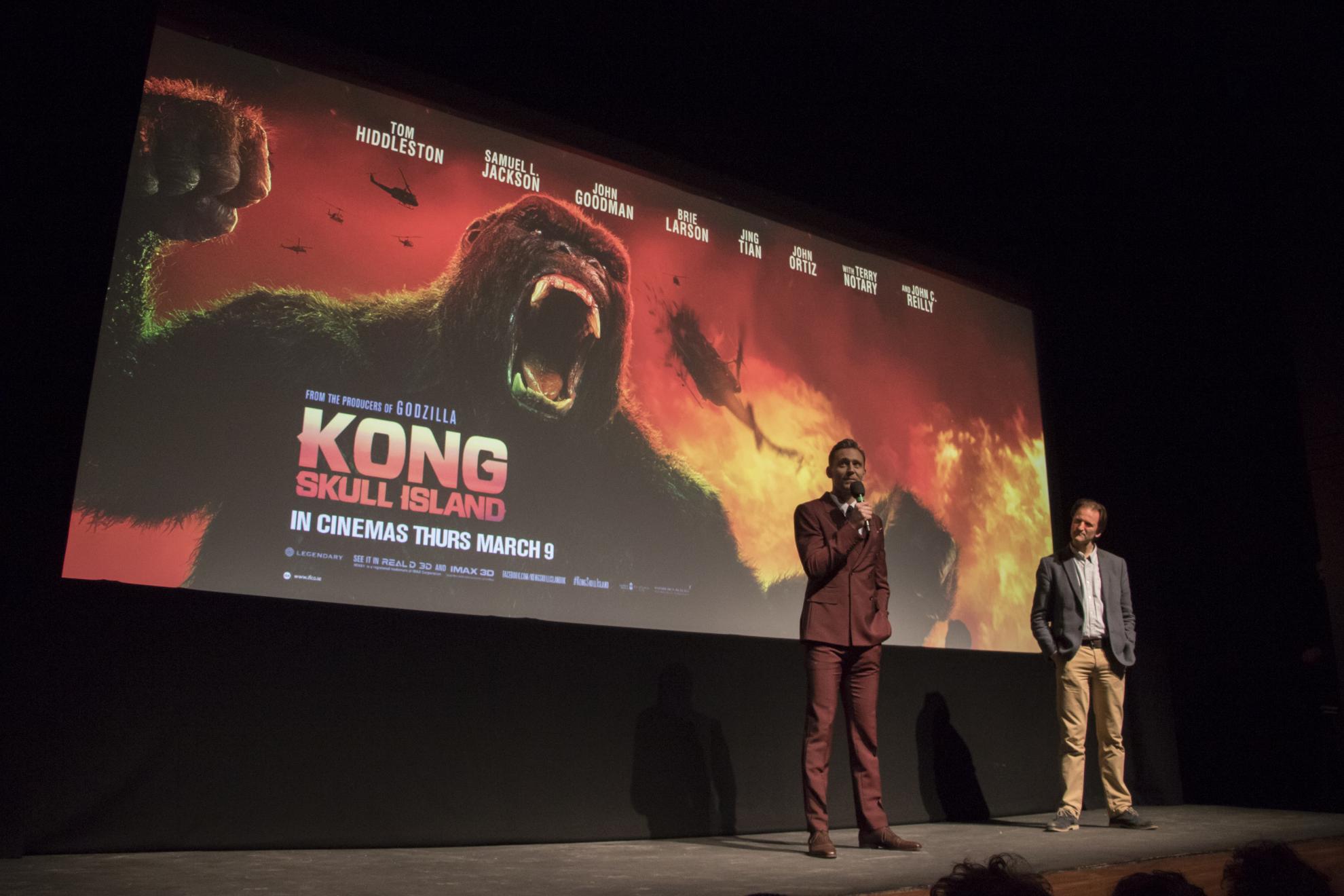 07 Mar 2017
By TW Staff (TimeWarner)
The Royal Academy of Dramatic Art (RADA) hosted a special preview screening of Kong: Skull Island in London last week.
Actor Tom Hiddleston—a 2005 graduate of RADA and star of the upcoming monster pic— was on hand for a Q & A about the film and his career. The event was a fundraiser for the prestigious drama school that also counts Anthony Hopkins and Liev Schreiber among its notable alumni.
Warner Bros. Entertainment is a Principal Partner in RADA, providing scholarships and other support. You can read more about the partnership here and enjoy some photos of the event below.
Photo credit: Photos © RADA